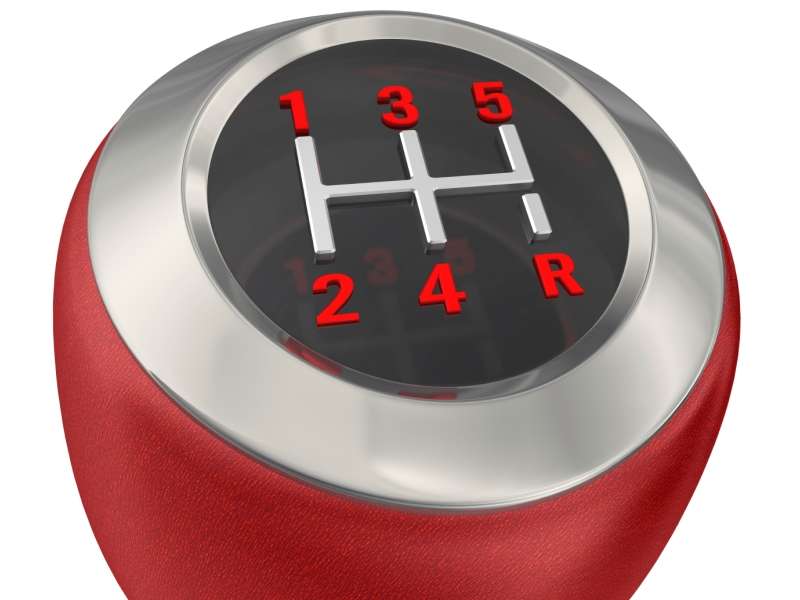 five for fridays
It's Friday once again, which means it's time for another round of my Five For Friday: Five Thoughts about the Auto Industry for August 1, 2014.  The fight for heavy duty pickup supremacy, Porsche cans the base Cayenne but delivers a new plug-in hybrid, the tantalizing possibility of the BMW i9, and the trouble with small car crash testing - let's look at my take on the most noteworthy and interesting automotive stories from the past week.
01. Pickup Payload Ratings: Should You Care?
A lot has been made about the recent spat between Ford and Ram concerning their respective heavy duty pickups.  Ford has claimed best-in-class towing with the F-450 Super Duty, but Ram has countered that the F-450 is a Class 4 truck that can't be compared to its 3500 HD model – the one that previously held the title.  Then the 'secret' came out that not just Ford, but also General Motors regularly remove components from heavy duty pickups – including bumpers – so that they can slim down and consequently boost up a truck's gross vehicle weight rating for advertising purposes.
Should you care about these shenanigans?  Yes and no.  When an OEM claims capabilities that aren't possible with an as-delivered model, then that's dirty pool.  But given that only Ram is currently using the SAE J2807 testing standard to determine towing capacity for its heavy duty models, there's no real objective way to compare the two trucks.  Ford's testing is proprietary and doesn't adhere to a shared standard, and as such doesn't carry as much weight, so to speak, as Ram's published ratings.  Kudos to Ram for highlighting its adopted of J2807 when speaking publicly about this issue.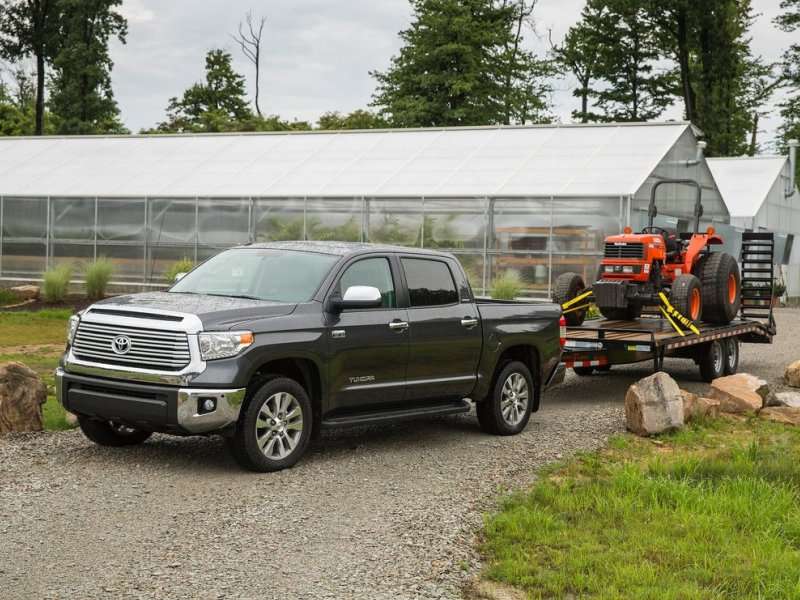 02. Porsche Says Good-bye To The Base Cayenne SUV
As I predicted in this column earlier this year the existence of the new Porsche Macan SUV has spelled the end of the line for the most affordable member of the Porsche line-up: the base Cayenne.  The Porsche Cayenne V-6, with its six-speed manual transmission, has been cut from production, which makes the Boxster roadster the new value champion for the German brand.  It didn't make sense to have a version of the Cayenne priced lower than the least expensive edition of the new Macan compact crossover, which retails for $49,900 in S trim.  It's also true that very few of the base Cayennes actually found customers, as the lure of the options sheet – and the greater power of pricier models – was simply too strong.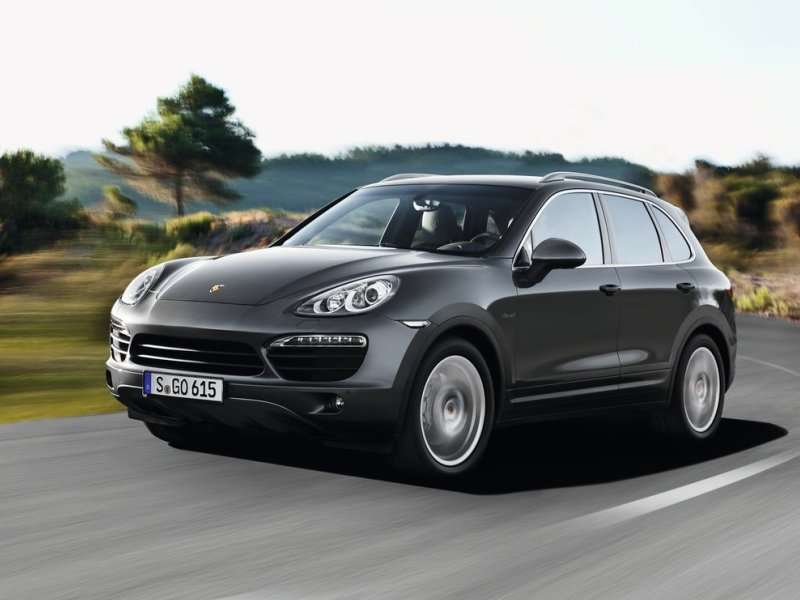 Photo by Porsche
03. …But Welcomes A New Plug-In Hybrid Cayenne To The Fold
So you can't get a cheap Cayenne anymore, but don't think that the Porsche SUV's model list is being ignored for 2015.  The Porsche Cayenne is adding a new plug-in hybrid model to help flesh out its inventory and replace the previous Hybrid model which was somewhat of a compromise between efficiency and performance.  The new Cayenne S E-Hybrid, as it will be known, will offer 416 total system horsepower from a 3.0-liter supercharged V-6 working in tandem with an electrical motor that is just over twice as mighty as it was in the older Hybrid.  The Cayenne S E-Hybrid will be able to reach 60-mph in 5.4 seconds on its way to a terminal velocity of 151-mph.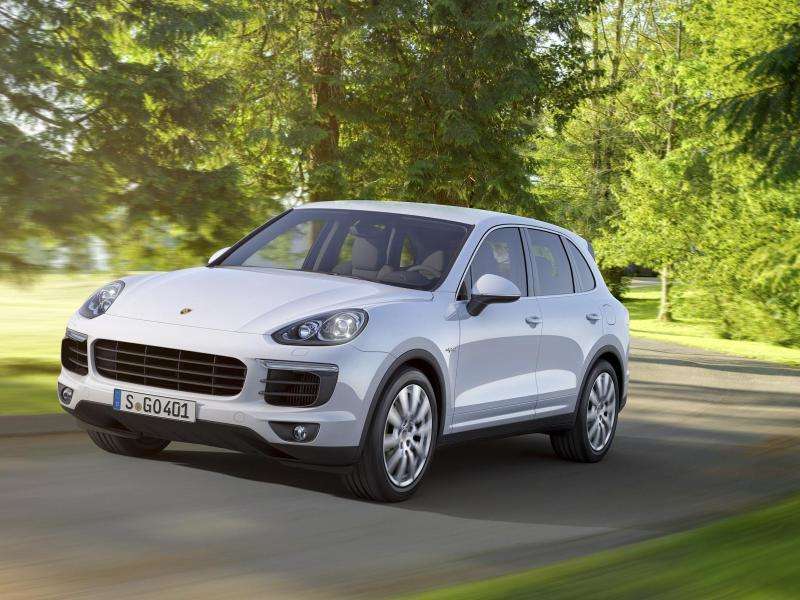 04. Will BMW Finally Hit 9?
It seems like the specter of a potential BMW 9 Series has been hanging over the automaker's head for over a decade as luxury watchers have wondered whether the brand might produce a flagship coupe to go head-to-head with the Mercedes-Benz CL-Class (and now the S-Class coupe).  Auto Motor und Sport is reporting that the answer to this question might be found in a more powerful version of the BMW i8 hybrid sports car, which would double its cylinder count to six and offer up substantially more power via a fresh design for its electric motors.  Rather than maintain the i8 name, the publication states that the quicker hybrid would be dubbed the BMW i9 and that it would be released in conjunction with BMW's 100th anniversary in 2016.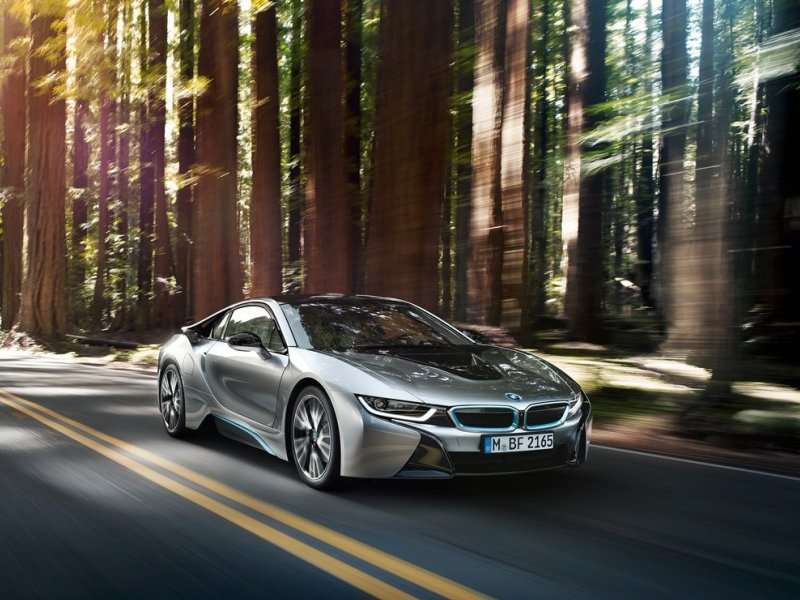 05. Small Cars Keep Failing New IIHS Crash Tests
Subcompact cars like the Nissan Juke, Fiat 500L, and the Hyundai Veloster count themselves as part of almost a dozen recent small cars that haven't been able to pass Insurance Institute of Highway Safety crash tests with anything resembling flying colors.  The addition of a small overlap forward collision test to the IIHS agenda has created a situation where most small vehicles suffer from significant intrusion into their passenger compartments, a type of failure could seriously injure riders. 
This crash conundrum isn't completely unusual, as whenever a fresh standardized test is introduced it takes car companies a while to design the required crash structure into new models to deal with it adequately.  It does, however, offer some worrying insight into how crash structure design is conceived, and whether creating a safety system specifically to pass a test is reflective of what it takes to keep occupants safe in real world accidents.