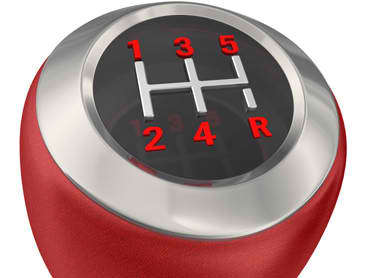 It's Friday once again, which means it's time for another round of my Five For Friday: Five Thoughts about the Auto Industry for April 20, 2012.  Audi buys Ducati, Infiniti IPL muscles up, Maybach offers huge discounts, BMW 7 Series transmission woes and a worldwide resin shortage - let's look at my take on the most noteworthy and interesting automotive stories from the past week.
01. Audi Buys Ducati, AMG Goes 'Mission: Impossible' On Former Partnership
Audi has purchased Italian motorcycle manufacturer Ducati in a move that appears to be motivated by a desire to benefit from specific technologies developed by the high performance brand.  Audi representatives have spoken of the attractiveness of Ducati's lightweight production techniques and design savvy, as well as the fact that the premium bike-maker has a sterling reputation on the world scene, when describing why the luxury automaker made the move.
Just a few short days after the sale, German rival Mercedes-Benz's AMG division repudiated its pre-existing relationship with Ducati, casting the motorcycle company unceremoniously outside the co-promotional bonds that had once held them so tightly.  The two companies had previously collaborated on special vehicle designs that borrowed styling and engineering cues from each side in order to create low-production special editions of their respective cars and bikes.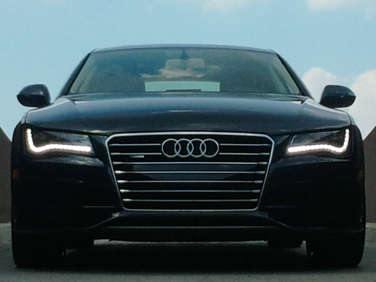 02. Infiniti To Debut M-Fighting G Sports Sedan
Infiniti's recent IPL line of performance-oriented automobiles certainly offers the kind of looks that sporty premium shoppers are looking for, but the sizzle underneath the skin of these vehicles isn't that much more intense than their standard Infiniti counterparts.  Motor Trend is reporting that this situation could change quite quickly thanks to the decision to create an ultra-fast edition of the Infiniti G coupe in two to three year's time. 
2014 marks the next major refresh of Infiniti's popular entry-level series of luxury cars, and it would appear that shortly thereafter Infiniti's IPL division will finally be given some bite to help it legitimately challenge AMG and BMW M on the global stage.  Motor Trend's article describes a twin-turbo version of Infiniti's ubiquitous 3.7-liter V-6 engine as being the centerpiece of the new G coupe, stating that this unit that will make use of twin-turbochargers and direct fuel injection in order to produce 530 horsepower.  This kind of moxie could be the catalyst Infiniti needs to take the next step forward amongst luxury car shoppers.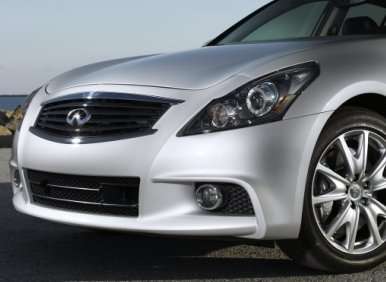 03. Want A New Maybach? $100,000 Off, While Supplies Last
When Mercedes-Benz rolled the dice on introducing the Maybach uber-luxury brand it knew that there was a risk that the old-world heritage and high end features of these enormous sedans might not be enough to penetrate the insulated universes of the mega-rich.  After years of faltering sales Mercedes-Benz is throwing in the towel on Maybach and offering potential yacht-owning, globe-trotting customers a crack at the remaining inventory with the added temptation of a $100,000 rebate.
That's right.  Forget a $1,000 'chrome package' or a nice pen from your local dealership: right now you can walk onto one of the few Maybach lots left in the United States and scratch a cool $100k off of the MSRP.  It certainly sounds like a deep cut, especially since the models are of questionable profitability for Mercedes-Benz, but you'll still have to write the mother of all checks to get behind the wheel as a base Maybach Type 57 starts at $376,000.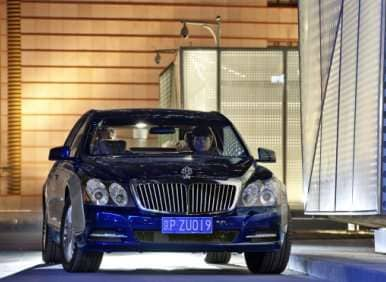 04. NHTSA Investigates Runaway BMW 7 Series Models
The 2002-2008 BMW 7 Series might have been controversial amongst fans of the Bavaria-based automaker due to its introduction of 'Bangle-butt' styling, but the National Highway Traffic Safety Administration recently put owners of the luxury sedan on notice for something other than a fashion faux-pas.  It turns out that 16 reports of this model 7 Series crashing after being parked due to a problem with the vehicle's transmission.  BMW designed the 2002-2008 7 Series with a shift stalk that requires the push of a button in order to put it in park.  Unfortunately, if the car is turned off while in gear by pushing the start/stop button more than once, it's possible for the car to default to neutral - a circumstance that can also occur if the Park button is pushed while the selector stalk is moving.  There is no indication to owners that the automobile is about to roll away prior to its unexpected journey forward or backward.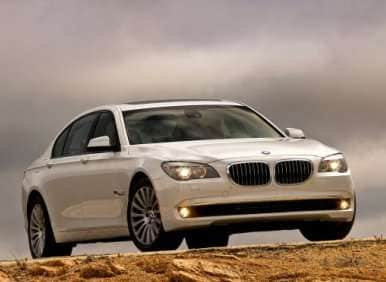 05. Resin Shortage Could Impact Automotive Production
Sometimes what goes on behind the scenes with automotive parts suppliers can have a serious impact on worldwide vehicle production.  An explosion that caused extensive damage to a production facility operated by German resin supplier Evonik has decimated global supply of Nylon-12, which is used in a huge number of components across the entire industry.  The shortage has required other parts suppliers to dial back their own schedules, which in turn will soon impact the ability for major automakers to produce new cars and trucks.  The Detroit Bureau is reporting that even competitors who manufacture Nylon-12 are stuck, as the Evonik facility was also a key maker of a certain chemical necessary for resin production.  Some analysts caution that the market could be looking at a vehicle shortage similar to that which afflicted it after the 2011 tsunami devastated Japan.