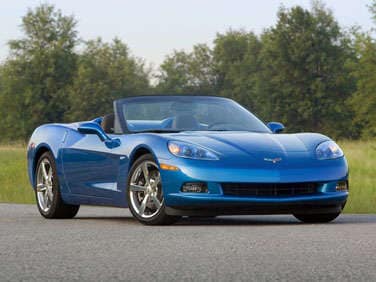 Traditional American muscle has come a long way, with some of the most powerful domestic automobiles now qualifying as legitimate sports car contenders. Marrying strong acceleration and high horsepower ratings with fully tuned suspensions and chassis designs that can carve the corners with the best of them, domestic sports cars provide a distinct attitude to go with their fire-breathing engine options.
The sports car market offers a diverse range of choices for new car buyers wanting to behind the wheel of something a little more interesting than the standard commuter car. Let's take a closer look at five of the best domestic sports cars currently available.
01. 2011 Chevrolet Corvette
The 2011 Chevrolet Corvette is the latest edition of what has become a legendary American sports car. The Chevrolet Corvette lineup has grown to include several different editions of the automobile, each tuned to provide a specific level of performance and driving experience. The Corvette comes in base coupe, convertible, Grand Sport (coupe and convertible), Z06 and ZR1 trim, with the latter two models providing exceptional on-track performance and supercar levels of acceleration and handling. In short, there is a version of the Chevrolet Corvette for almost everyone.
The 2011 Chevrolet Corvette also offers an equally wide range of engine choices. The coupe and convertible start out with a 430 horsepower, 6.2-liter unit, while the Z06 model gains a 505 horsepower, 7.0-liter eight-cylinder engine. The apex of Corvette performance is the ZR1, whose supercharged 6.2-liter V-8 churns out 638 horsepower and 604 lb-ft of torque on its way to accelerating the vehicle to 60 miles per hour in just 3.8 seconds. All editions of the Corvette can be had with a six-speed manual gearbox, with certain models offering an optional six-speed automatic.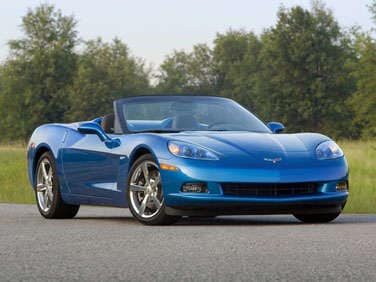 02. 2011 Chevrolet Camaro
The 2011 Chevrolet Camaro also offers strong sports car heritage, drawing much of its retro-inspired styling from the classic 1969 Chevrolet Camaro muscle car. The new Chevrolet Camaro is very much a modern performance vehicle, available in both coupe and new-for-2011 convertible body styles.
The 2011 Chevrolet Camaro starts out with a 3.6-liter V-6 engine that puts out 312 horsepower and 278 lb-ft of torque, making the entry-level edition of the automobile much more potent than in years past. True horsepower junkies will want to opt for the 6.2-liter V-8 found under the hood of the Camaro SS model, which is good for 426 horsepower and 420 lb-ft of torque when matched with a six-speed manual transmission (also available with the V-6). A six-speed automatic can be ordered as an option with either engine. The Camaro SS can hit 60 miles per hour in under five seconds, while the base model Camaro V-6 takes 6.1 seconds to achieve the same velocity from a standing start.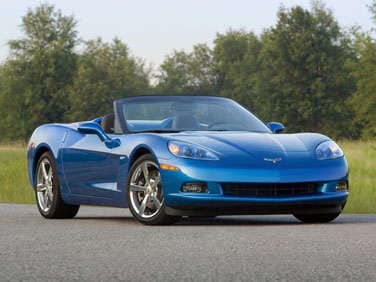 03. 2011 Ford Mustang
The 2011 Ford Mustang continues the retro muscle car theme, not just in terms of styling but also philosophy. Despite being the lone vehicle on this list featuring a traditional solid axle out back instead of an independent rear suspension system, the Ford Mustang gives up nothing to other vehicles in its class in terms of handling and adds better traction from a dig thanks to this quirk of its chassis design. Like the Camaro, the Mustang can also be ordered in coupe and convertible editions.
The 2011 Ford Mustang offers a pair of upgraded engine options that significantly improve on its 2010 equipment. The vehicle now provides entry-level buyers with an all-new 3.7-liter V-6 that generates a stout 305 horsepower and 280 lb-ft of torque, while the Mustang GT gains a fresh 5.0-liter V-8 that grinds out 412 horsepower and 390 lb-ft of torque. Paired with either a six-speed manual or six-speed automatic transmission, each engine offers gobs of acceleration, with the GT seeing north of 60 miles per hour in only 4.8 seconds.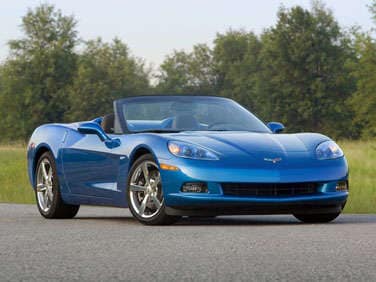 04. 2011 Dodge Challenger
Like the Mustang, the 2011 Dodge Challenger offers several new drivetrains as part of a mid-cycle refresh that also makes important tweaks to its suspension and subtle changes to its styling (although the coupe is still clearly linked to the 1970 model that inspired it). An effort has also been made to reconcile the Dodge Challenger's handling with its power output, with the muscle coupe now offering more confident cornering and braking.
The 2011 Dodge Challenger's entry-level V-6 has been replaced with the brand's new Pentastar 3.6-liter, six-cylinder mill that is good for 305 horsepower and 268 lb-ft of torque. A manual transmission is not available with this engine, as the V-6 is yoked exclusively to a five-speed automatic. The next step up is the 5.7-liter HEMI V-8 found in the Challenger R/T, which is tuned to provide 372 horses and 400 lb-ft of twist. The top tier Challenger model gains a new moniker for 2011 – SRT8 392 – as well as a fresh 6.4-liter HEMI V-8 engine that lays down 470 ponies and 470 lb-ft of torque. Each of the eight-cylinder engines can be had with either a five-speed auto or six-speed manual transmission, and the SRT8 392 posts up a zero to 60 miles per hour time in the neighborhood of four and a half seconds.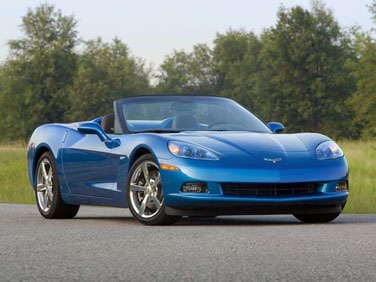 05. 2011 Ford Taurus SHO
The 2011 Ford Taurus SHO might not be the first name to roll off the tongue when listing off domestic sports cars, but this family-oriented, four-door performance sedan is more than capable of giving several of the other vehicles on this list a run for their money. Not only does the all-wheel drive Taurus SHO accelerate to 60 miles per hour in only five seconds, but it does so while maintaining excellent comfort, providing solid interior room and matching the fuel economy of the base Taurus sedan in all-wheel drive trim (17-mpg city, 25-mpg highway).
The 2011 Ford Taurus SHO also offers a stiff sport suspension system and the availability of the SHO Performance Package, which installs larger brakes, more responsive steering and gearing and the ability to turn off the vehicle's electronic stability control. Motivating the Taurus SHO is Ford's 3.5-liter twin-turbo EcoBoost V-6, which generates 365 horsepower and 350 lb-ft of torque. This output is managed by a six-speed automatic transmission featuring steering wheel-mounted manual shift paddles.