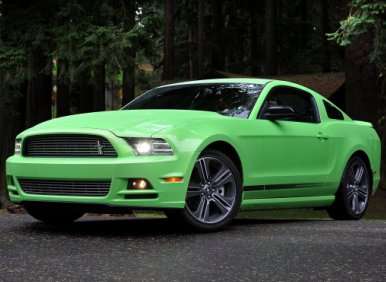 After a comprehensive evaluation of workforce programs across the United States, the Human Rights Campaign recently published its 2013 Corporate Equality Index to provide "in-depth analysis and rating of large U.S. employers and their policies and practices pertinent to lesbian, gay, bisexual and transgender employees"—and the U.S. auto industry came up big once again.
Five automakers received perfect 100 percent scores in this year's index, reflecting their commitment to providing a diverse, inclusive workplace that offers equal benefits for all employees, public support of the LGBT community, non-discriminatory hiring practices and more. They were the Chrysler Group, Ford Motor Company, General Motors, Toyota Motor Sales USA and Volkswagen of America.
It was part of what the Human Rights Campaign called a record year for corporate equality:
For the first time ever, the majority of the Fortune 500 companies now provide both sexual-orientation and gender-identity protections.
The number of corporations achieving perfect scores increased to 252—just 13 businesses reached that mark in the first index, published just 10 years ago.
99 percent of the country's largest companies now prohibit discrimination based on sexual orientation.
89 percent offer domestic-partner health-care benefits.
84 percent prohibit discrimination based on gender identity.
80 percent have demonstrated a public commitment to the LGBT community.
"All of our employees at the Chrysler Group are valued and given the opportunity to contribute to the success of our company," said Nancy A. Rae, senior vice president of Human Resources for the automaker. "As an Employer of Choice, the Chrysler Group prides itself on creating an inclusive business environment in which all people and ideas are welcome, appreciated and respected."
The Human Rights Campaign's 2013 Corporate Equality Index can be found online at: www.HRC.org/cei.