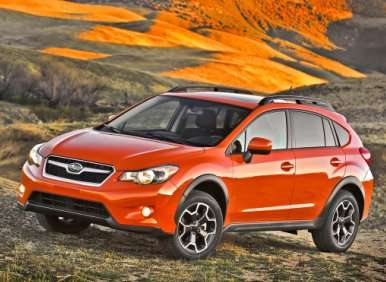 The all-new 2013 Subaru XV is the latest model to join the popular crossover SUV market. As with all Subaru models, the XV Crosstrek promises confident driving performance regardless of road terrain. Those who like the utility of Subaru cars, yet long for additional storage space will find much to like in the new Subaru crossover. Keep reading to view photos, specifications and features of the 2013 Subaru XV Crosstrek.
Styling: 2013 Subaru XV Crosstrek
In a nutshell, the XV Crosstrek is a modified hatchback version of the current Subaru Impreza. The XV is built off the Impreza platform, with changes that include a taller suspension and more rugged, bolstered styling. According to specifications, the Subaru XV delivers 8.7 inches of ground clearance – a good amount for those who trek through snow or dirt on a regular basis.
Inside, the XV delivers a smidge of extra cargo space when compared to the Subaru Impreza. There's plenty of room in both the front and rear seat to insinuate passengers will be comfortable no matter where they wind up sitting. Maximum cargo capacity for the XV is listed at 45 cubic feet.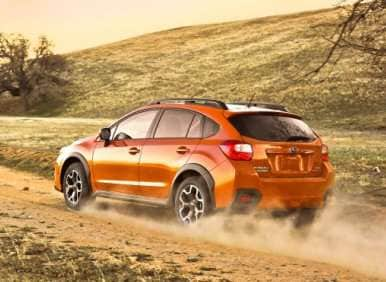 Performance: 2013 Subaru XV Crosstrek
The XV retains the same engine found on the 2012 Subaru Impreza. This powerplant comes in the form of a 2.0-liter four-cylinder boxer that makes 148 horsepower and 145 lb-ft. of torque. Given the added weight and height of the XV (compared to the Impreza), some drivers may find this powertrain a little lacking. Early reviews suggest the Subaru XV saunters from 0 to 60 mpg in about 10.5 seconds.
However, this less powerful engine should equate to above-average fuel-efficiency. While the EPA has yet to release fuel ratings for the XV, it is probable that gas mileage will be nearly identical to that of the Subaru Impreza (27 mpg in the city, 36 mpg on the highway, 30 mpg combined).
Review full 2013 Subaru XV Crosstrek specifications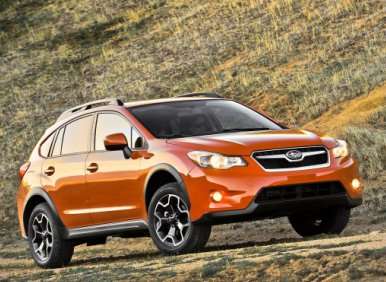 Pricing and Features: 2013 Subaru XV Crosstrek
The 2013 XV is scheduled to hit dealership floors this fall. Official pricing for vehicle trims have yet to be announced. However, shoppers can likely expect base MSRP to fall somewhere in the $21,000 range. Standard features have also not been announced yet, but the XV is likely to be well-equipped. Features such as keyless entry, full power accessories, automatic headlights, cruise control and, of course, all-wheel drive have historically come standard on most Subaru vehicles.
Find a 2013 Subaru XV Crosstrek dealer near you