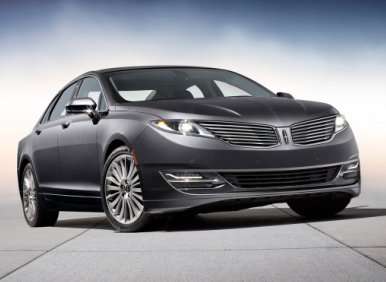 The 2013 Lincoln MKZ features a brand-new design that does well to increase its appeal in the luxury sedan class. Early reviews suggest the new modern design, strong features list and solid engine performance make it one of the best American luxury offerings in recent memory. Keep reading for an early look at the 2013 Lincoln MKZ's features, performance and pricing.
Styling: 2013 Lincoln MKZ
As with last year's model, the 2013 MKZ rides on the same chassis as the Ford Fusion. However, this year's model diverges considerably from the Fusion styling – a fact that helps the luxury Lincoln shine through with its own personality. Overall, the vehicle boasts a classy, yet sporty, fastback design. Embellishments such as the split waterfall grille help ground the modern vehicle with classic accents.
Inside, the new Lincoln MKZ receives a major boost in technology features. Most notably, is the elimination of a gearshift lever in favor of gear selector buttons. While this upgrade may take some getting used to, the change helps make room for a larger touchscreen display (8 inches) and touch-sensitive climate controls.
View more 2013 Lincoln MKZ photos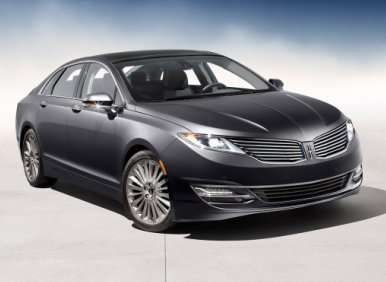 Performance: 2013 Lincoln MKZ
Unlike last year, this year's Lincoln MKZ is available with a more efficient four-cylinder engine. This 2.0-liter EcoBoost engine is good for 240 horsepower and promises 22 mpg in the city and 33 mpg on the highway. This is a big jump over last year's best-possible 21 mpg combined. 
If you prefer power over economy, then the 3.7-liter V6 engine will likely be your engine of choice. Doing so boosts performance to the nice, round number of 300 hp. 
A Lincoln MKZ Hybrid model is also available. The powerplant for this eco-friendly version is a 2.0-liter four-cylinder engine that mates to a single electric motor. Combined, these two power sources will deliver somewhere in the range of 47 mpg in the city and 44 mpg on the highway.
Review full 2013 Lincoln MKZ specifications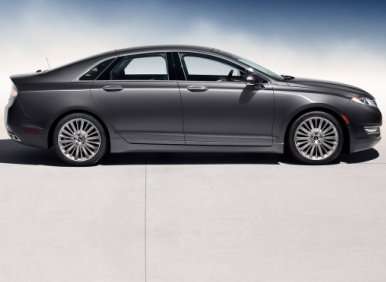 Pricing and Features: 2013 Subaru BRZ
While MSRP for the 2013 MKZ has yet to be announced, the initial asking price shouldn't be too far off from the 2012 MSRP ($34,755). Standard safety features will be extensive, and include adaptive cruise control, parking assist, lane-keeping assist, blind-spot monitoring, collision mitigation braking and airbags embedded within rear seatbelts. Standard convenience features will include multi-level heated driver's seat, heated steering wheel, leather upholstery, remote window operation, steering-wheel transmission and audio controls, dual-zone climate control and more.
Find a 2013 Lincoln MKZ dealer near you