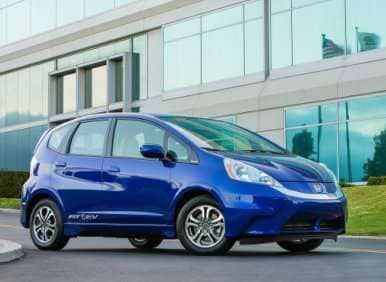 For 2013, Honda introduces an all-electric version of the popular Honda Fit. This environmentally friendly addition to the Fit lineup offers the best range of any electric vehicle in its class. It also manages to maintain most of the utilitarian benefits of the standard Honda Fit. Keep reading to get an early look at the specs, features and pricing of the 2013 Honda Fit EV.
Styling: Honda Fit EV
From the outside, the Honda Fit electric looks identical to the gas-powered model. As a result, you'll get a compact hatchback that looks more stylish than most of its affordable competitors. Overall, the vehicle's rounded frame and angular front end result in a pleasant balance between cutesy and sporty.
Inside, the Fit EV offers essentially the same cavernous interior afforded by the original Fit. However, a bit of room had to be sacrificed to make way for the battery pack. As a result, the vehicle's much-applauded magic seat is not available. With rear seats up, cargo space also drops from 20.6 cubic feet to 12.0 cubic feet. While a bit disappointing, the vehicle does still manage to offer 50 cubic feet of cargo space with the rear seat folded down (note: the seat no longer folds flat).
View more 2013 Honda Fit EV photos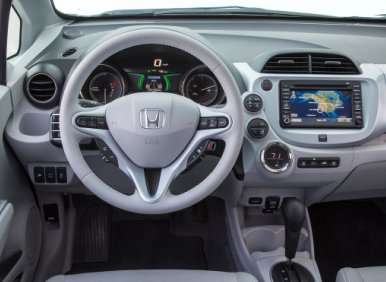 Performance: 2013 Honda Fit EV
The Fit's electric engine comes in the form of a 92kW electric engine that mates to a lithium-ion battery pack. Power is listed at 123 horsepower, and Honda says you'll get a range of 82 miles with a full electric charge. As a comparison, the Nissan Leaf has a driving range of 73 miles.
Early estimates suggest the Fit EV goes from zero to 60 mpg in less than 10 seconds. While far from pulse pounding, this number is on par with other electric vehicles.  Compared to the standard Fit, the electric version receives a bolstered suspension and higher ground clearance that helps improve driving dynamics.
With a 240-volt charger, Honda says you'll get a full battery charge in just three hours (the Leaf requires seven hours). If you're stuck using a standard 120-volt outlet, then you'll have to wait 15 hours to receive a full charge. The vehicle offers an Econ mode that helps prolong battery life by 17 percent.
Mileage for the Fit EV is estimated at 118 MPGe.
Review full 2013 Honda Fit EV specifications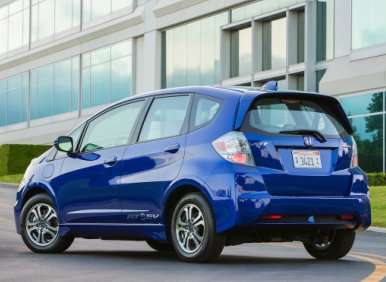 Safety: 2013 Honda Fit EV
The Honda Fit EV receives the same standard safety features as the gas-powered Fit. This package includes six airbags, stability assist and electronic brakeforce distribution. The battery is also encased in a steel jacket that makes it non-reactive in the event of a crash.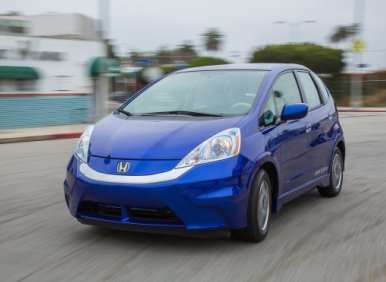 Pricing and Features: 2013 Honda Fit EV
For the 2013 year, the Honda Fit EV is only available for lease ($389 per month for 36 months). Availability is also limited to a handful of cities – Portland, San Francisco, Los Angeles and Sacramento. If you live in one of these locations, then you can expect the vehicle's standard features list to include 15-inch alloy wheels (exclusive color), automatic climate control, navigation system, rearview camera, bio-fabric seats and more. If you multiply the monthly lease payments over the 36-month period, you'll end up paying $14,004 in total.