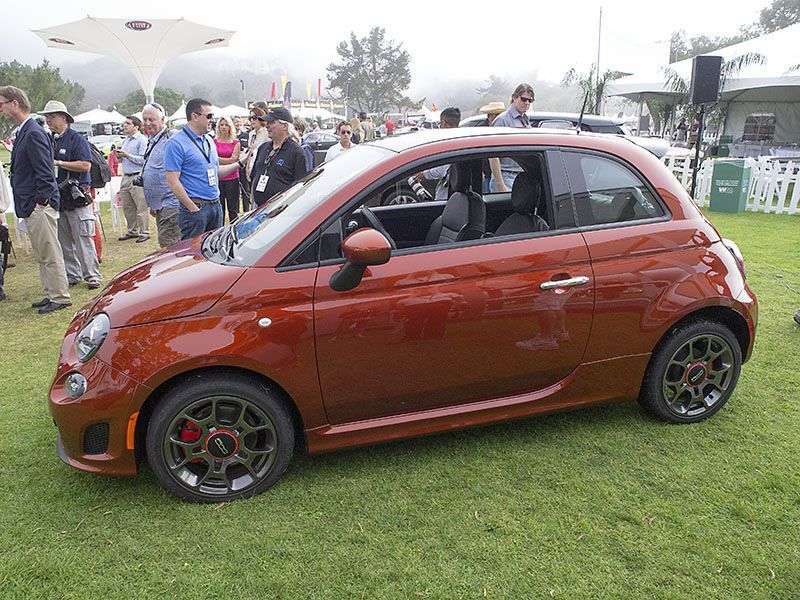 It's tough to build a brand based on a single product, especially at the lower end of the market.  Although Fiat recently expanded its North American offerings with the introduction of the Fiat 500L, a subcompact four-door people mover based on the same platform as the two-door Fiat 500 hatchback, the compact is still chasing the diversification strategy successfully executed by MINI, which has leveraged the Cooper into a host of niche players.
Until it can build on the momentum provided by the 500L, Fiat has elected to continue to produce special editions of the standard Fiat 500 in an effort to keep showroom traffic flowing.  The automaker naturally chose the 2013 Concorso Italiano at this year's Pebble Beach festivities as the launching point for two new versions of the automobile.
The first is the Fiat 500 Cattiva, a vehicle named after the Italian term for 'naughty' behavior.  Available as a package with either the Fiat 500 Sport or the Fiat 500 Turbo, the Cattiva consists entirely of a set of cosmetic changes to the vehicle's trim, including blacked out lights front and rear, black rims, a black rear spoiler, and a shiny black roof.  No changes whatsoever have been made to either the Sport or the Turbo's mechanical bits, which are represented by 101 horsepower and 135 (turbocharged) horsepower versions of the vehicle's 1.4-liter four-cylinder engine.
Next up is the FIAT 500C GQ edition.  Yes, that's right, a Fiat model that is branded after a men's fashion magazine.  While this might seem like an unusual narrowing of the market for the car - after all, one imagines that only a small subset of customers are devoted enough to GQ's editorial content to want to brand their automobile with it - it follows in the footsteps of the Fiat 500 Gucci edition, which is still available.  The 500c GQ gets GQ badging on the outside, of course, as well as the GQ logo on its suede leather seats, and a set of unique 16-inch rims.  A slightly more aggressive front fascia is also present, and the GQ version is only available in 160 horsepower turbocharged convertible form.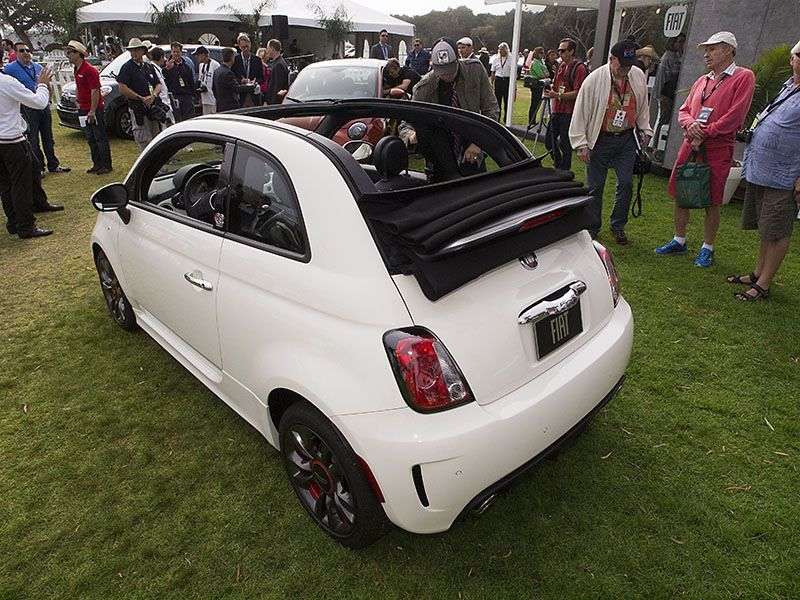 Are these special models enough to keep customers engaged with the Fiat brand?  It's hard to say.  Exploring partnerships with non-automotive partnerships can sometimes create lasting relationships (witness Ford and Eddie Bauer), but most of the time it results in little more than a passing novelty (Cartier).  The 500c GQ will retail for roughly $3,000 less than the Gucci edition, which should give it some cachet amongst Fiat diehards, but with no new meat and potatoes content available from the automaker Fiat dealers could be in for a tough haul for the rest of 2013.