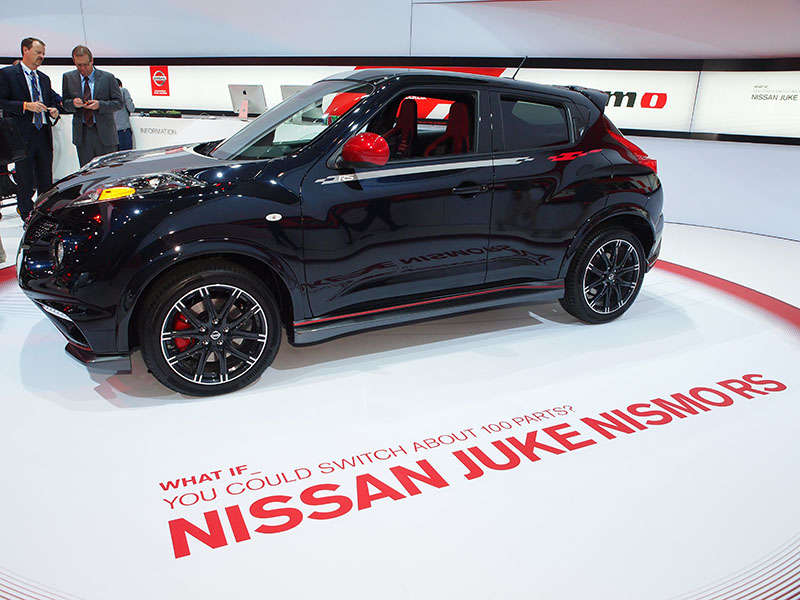 Backed by the 11th record in the past 12 months for the Nissan division, Nissan Group sales in this country increased 15.8 percent in February, when the automaker delivered 115,360 units. That total included 105,631 sales from the Nissan brand alone—an improvement of 16.7 percent over its volume from February 2013—and was complemented by a boost of 6.4 percent from the Infiniti division, thanks to 9,729 sales from Nissan's luxury-brand portfolio.
Now, it's true that not all automakers have reported February sales at this point in time, but so far, that growth rate puts Nissan ahead of the Chrysler Group, Toyota, Ford and GM, among others.
Needless to say, a number of Nissan products had double-digit gains (and better) last month, including:
Nissan JUKE—an all-time record 5,197 sales, up 83.7 percent, with the redesigned model making its debut at the Geneva Motor Show
Nissan Rogue—a February-record 17,197 sales (of both the all-new, made-in-the-U.S. model and the carryover Rogue Select), up 72.6 percent
Nissan LEAF—a February-record 1,425 sales, with a 118.2 percent advance that was the highest growth rate of any Nissan vehicle last month
Nissan Altima—among just a handful of entries with more than 30K sales in February, tallying 30,849 sales and an 11.3 percent improvement
Nissan Sentra—12,339 sales, up 22.7 percent in the highly competitive compact-car segment
Nissan Frontier—5,791 sales, up 111.7 percent as the fastest growing Nissan truck
Contributing smaller volumes but still seeing gaudy sales increases were the Nissan Xterra (1,795 sales, up 83.2 percent) and Nissan 370Z (501 sales, up 32.5 percent).
On the lux side of the ledger, the top seller from the Infiniti range was the Infiniti Q50 sport sedan, with 3,275 deliveries in its first February on the market, but the best overall performer just might have been the Infinti QX60 crossover, courtesy of 2,704 sales and a noteworthy 17.6 percent gain in volume.