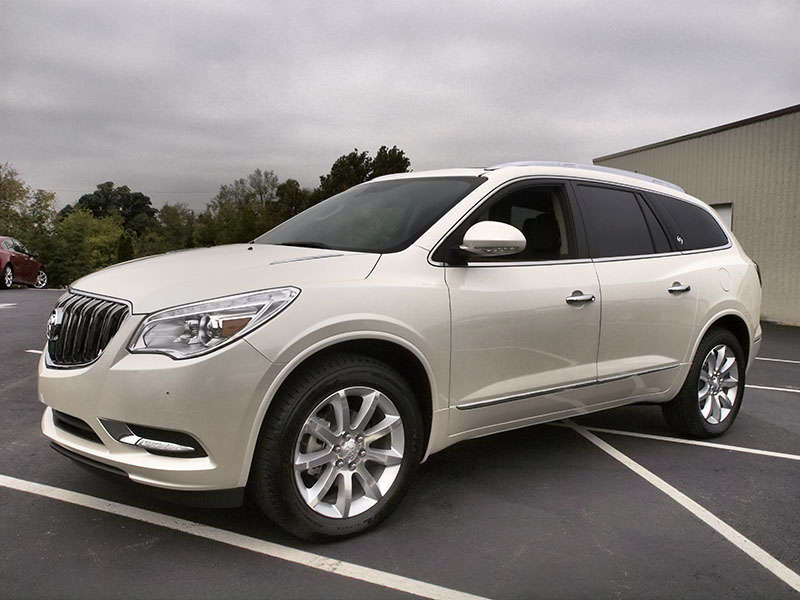 The short story on February sales, from Kurt McNeil, U.S. vice president of Sales Operations for General Motors: "Weather continued to impact the industry in February, but GM sales started to thaw during the Winter Olympic Games as our brand and marketing messages took hold. Car and crossover sales were particularly strong at Buick and Chevrolet, and we continue to have a strong mix of pickup sales."
To put that into more concrete terms, the General recorded 222,104 sales last month, representing a decline of just under 1 percent, and all brands were in the red except for Buick. On the other hand, all Buick models were in the black, including the Buick Encore that just kicked off its second full season at dealerships, with 3,078 February deliveries and a 92.7 percent jump in volume. (FYI: The Encore earned 31,046 retail sales in the U.S. during its first 12 months on the marketplace, complemented by an international total of 97,311 deliveries during calendar-year 2013.)
Two other tri-shield entries, the Buick Verano and Buick Enclave, also captured February sales records last month, as did the Chevy Cruze and Chevy Equinox.
All told, GM's February sales leaderboard featured:
Buick Enclave—5,319 sales, up 1.5 percent
Buick Encore—3,078 sales, up 92.7 percent
Buick LaCrosse—4,123 sales, up 12.4 percent
Buick Regal—2,200 sales, up 49.3 percent
Buick Verano—4,472 sales, up 7.2 percent
Cadillac SRX—5,058 sales, up 23.1 percent
Chevy Corvette—2,438 sales, up 148.8 percent
Chevy Cruze—21,836 sales, up 21.7 percent
Chevy Equinox—21,587 sales, up 4.5 percent
Chevy Malibu—17,448 sales, up 17.8 percent
Chevy Sonic—7,586 sales, up 25.9 percent
GMC Acadia—6,780 sales, up 2.3 percent
Those performances helped GM raise its passenger-car sales by 8 percent during the prior month, with crossover volume climbing by 4 percent.
Going forward, here's a final message from McNeil: "Despite a slower start to 2014 than most people expected, we look forward to a very successful year, backed by plenty of new products and what should be the strongest GDP growth since the end of the recession."
Photo courtesy Megan Green for Autobytel.