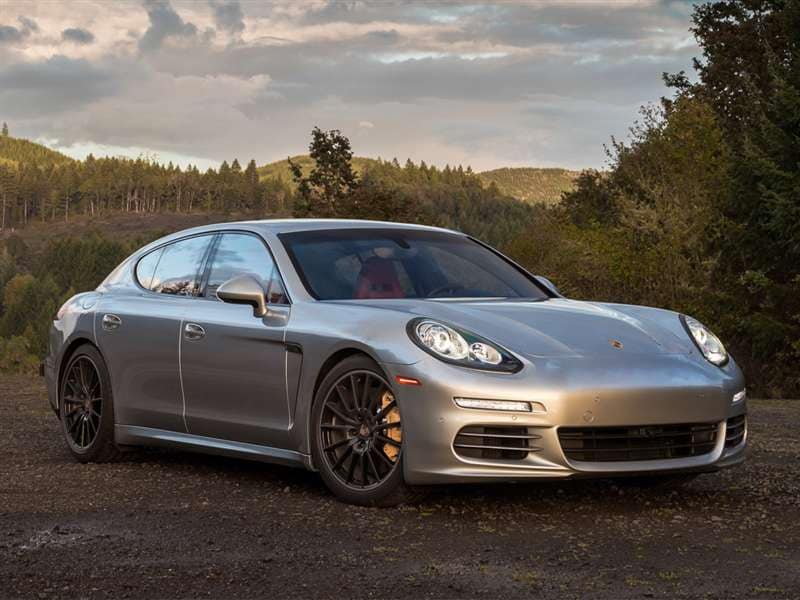 2015 Porsche Panamera Turbo
When you absolutely have to be there in the fastest, most luxurious manner possible, and an airplane or a helicopter is impractical, one of the top 10 fastest sedans will fill the bill quite nicely. People may ask, why does one even need a four-door sedan capable of speeds in excess of 150 miles per hour? (And actually, the fastest cars on this list will do 200 miles per hour.) The answer to that is the same as the answer to the question, why does one need to eat filet mignon, when hamburger will fill you up just as readily?
In other words, while we wholly acknowledge adequate is quite often good enough, what's the point of living an adequate life, when one can live an extraordinary life? If you've invested the time, energy, and intellect to earn the kind of income owning one of these cars commands, then why should you deny yourself the pleasure? Further, each car on our list of the top 10 fastest sedans is multidimensional. Yes, they all do speed very, very well. However, they are also highly luxurious, well-crafted automobiles, which are just as much of a pleasure to behold as they are to drive. Further, each of these cars is packed with luxury and safety features in sufficient abundance to satisfy even the most discerningly critical individual.
1) 2015 Audi A8 L
The long-wheelbase version of the Audi A8 super luxury sedan is the only way to get the brand's coveted W12 drivetrain. For many drivers, power is the ultimate luxury and in this regard, the Audi A8 L satisfies immensely. Even though there are A8 models available with more horsepower, the W12's sophistication gives it an edge. With its 6.3-liter 12-cylinder engine smoothly producing 500 horsepower and 463 lb-ft of torque, the ultimate Audi four-door is an exceptionally fast sedan. While its acceleration to 60 from naught is accomplished in 4.1 seconds, its top speed is limited to a gracious (if somewhat pedestrian) 128 miles per hour. Ungoverned, the Audi would easily be one of the world's fastest sedans with a top speed approaching 200 miles per hour. Beautiful, fast and remarkably sophisticated, the 2015 Audi A8 L W12 easily ranks amongst the top ten fastest sedans.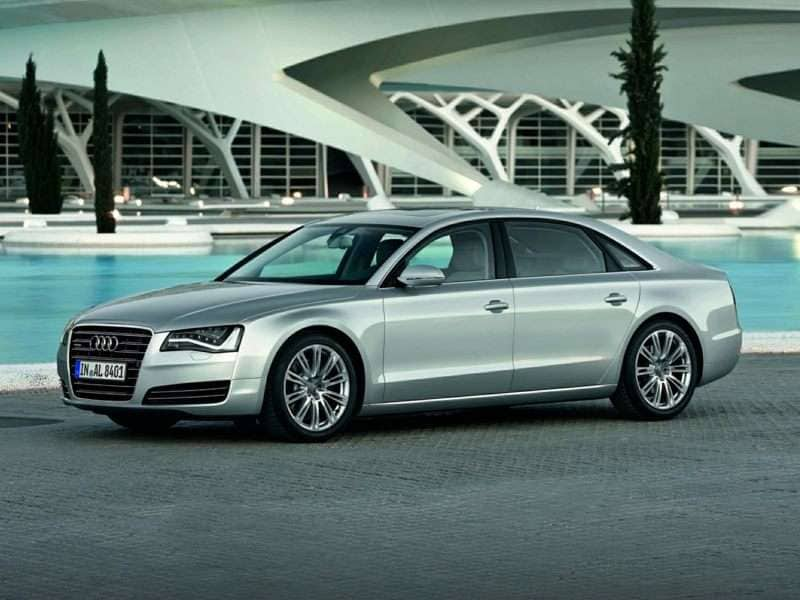 2) 2015 Bentley Continental Flying Spur
Okay, when the manufacturer puts the word "Flying" in the model's name, you know the car is fast. And indeed, the Bentley Continental Flying Spur is the fastest car on our list with a top speed of 200 miles per hour. Its twin-turbocharged 12-cylinder engine produces 616 horsepower and will propel the huge sedan to 60 mph in a mere 4.3 seconds. More than just fast, though, the Bentley benefits from the handcrafted traditions of proper English motorcars. Reams of the most superb leathers, cords of woods of superlative quality, and yards of the finest handpicked woolens are employed to create the rarified interior ambiance of the Bentley Continental Flying Spur.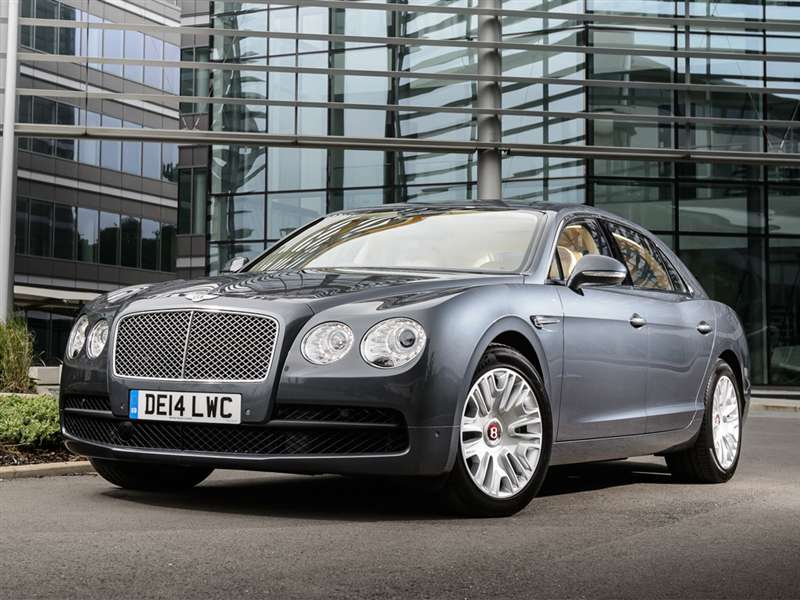 3) 2015 BMW Alpina B7
People familiar with BMW's M division have often asked why the company doesn't build an M7. Well, the fact of the matter is, it does—kind of. Easily one of our top 10 ten fastest sedans, the BMW Alpina B7 occupies the space an M7 would in the overall BMW 7 Series lineup. Alpina is a German aftermarket tuner for BMW, similar to AMG's relationship with Mercedes-Benz. Having entered into a partnership with BMW, Alpina cars can now be purchased at BMW dealerships. The twin-turbocharged 540-horsepower V-8-powered Alpina B7 is faster than the rest of the brand's lineup in part because it is lighter, an advantage that means it handles better, as well. Meanwhile, all of the palatial luxury features you expect from the big Bimmer can be had in its Alpina version.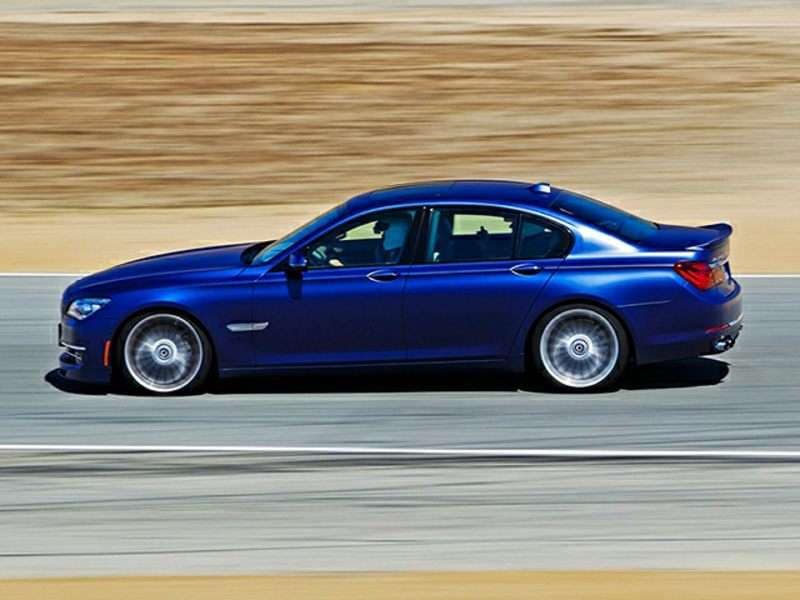 4) 2015 BMW M5
When it comes to fast sedans, the phrase BMW M5 immediately conjures images of sports car-like handling, road-searing acceleration, and pavement-shredding braking. The ultimate iteration of the 5 Series version of the ultimate driving machine, the BMW M5 occupies a hallowed place in the hearts of driving enthusiasts the world over. BMW's engineers have fitted a twin-turbocharged V-8 to the M5, which produces 560 horsepower. Plus, torque output is an awe-inspiring 500 lb-ft. The 2015 BMW M5 is more agile and refined than many cars with similar power output, increasing its versatility and making it a viable, if extreme, choice for a daily driver.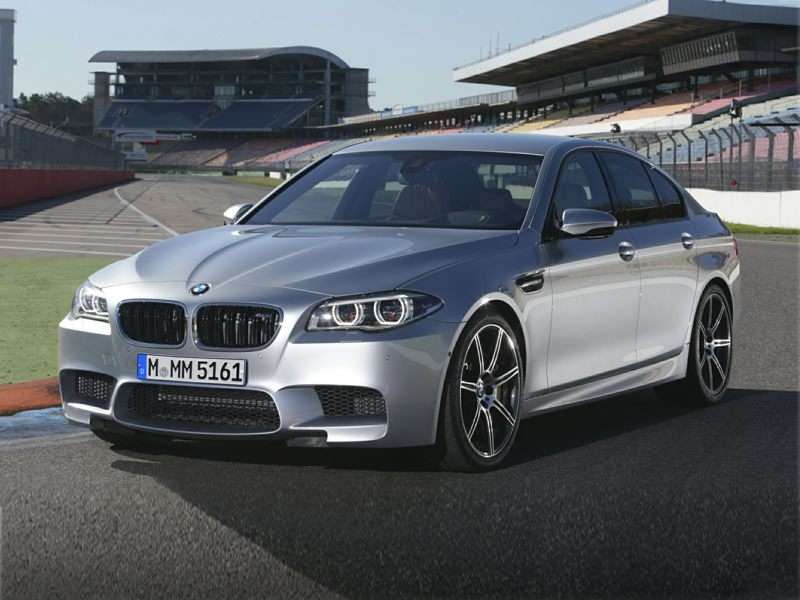 5) 2016 Cadillac CTS-V
Fully revised for 2016, Cadillac's CTS-V is a world-class high performance vehicle capable of running head to head with all but the most extreme of the fast sedans on this list. Powered by a 640-horsepower 6.2-liter supercharged V-8 (borrowed from the Corvette Z06) the Cadillac CTS-V is a genuine 200-mph car, capable of accelerating to 60 from a dead stop in 3.7 seconds. Yet, it's still a Cadillac, albeit one adhering to the new definition of the brand. The 2015 Cadillac CTS-V is a harbinger of superlative performance (augmented by a five-mode performance traction management system) coupled with hedonistic luxury.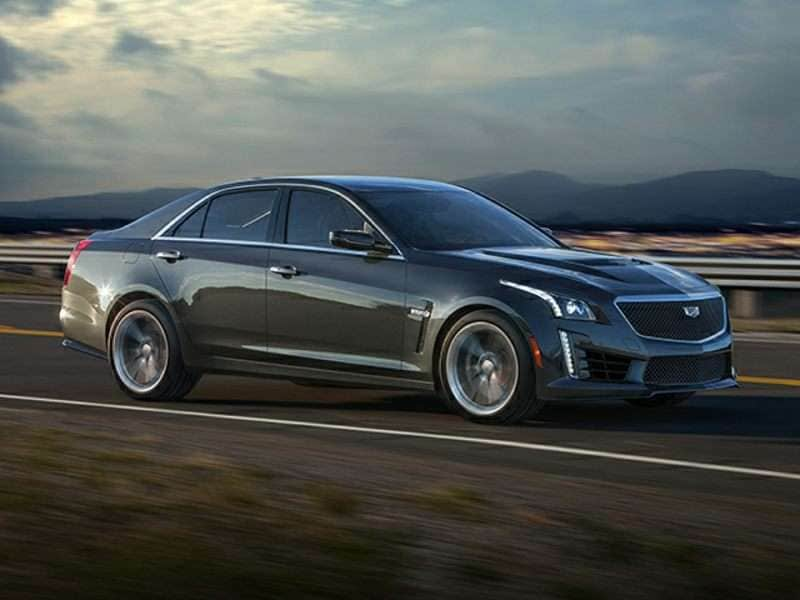 6) 2015 Dodge Charger SRT Hellcat
Yeah, this one of the 10 fastest sedans has definitely got a HEMI in it. As a matter of fact, the 2015 Dodge Charger SRT8 Hellcat leverages 707 horsepower and 650 lb-ft of torque from a supercharged 6.2-liter HEMI V-8 to achieve a top speed of 204 miles per hour. All this means that the Charger SRT Hellcat is the most powerful, quickest and fastest production sedan of all time. This Charger doesn't pretend to be a luxury car, focusing more on performance management machinery, but its appointments and finishings are definitely high end. Plenty of safety equipment helps keep this beast right-side up.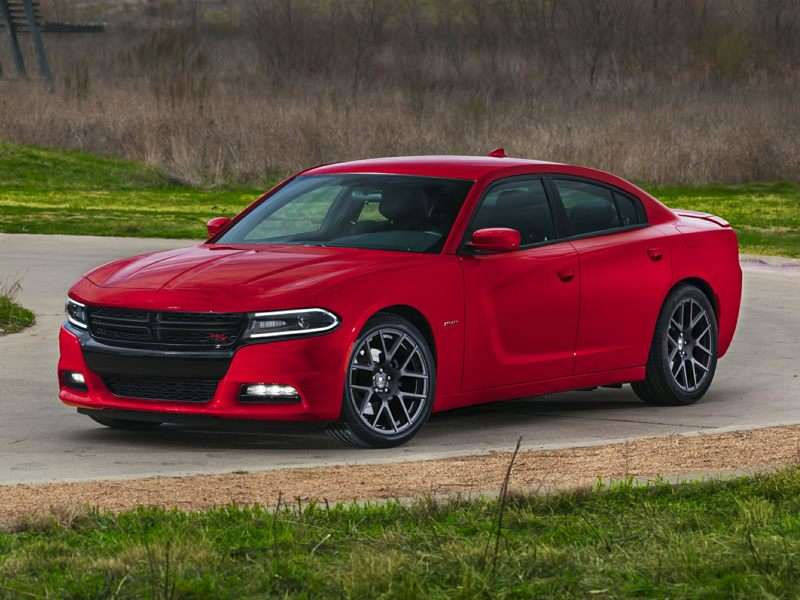 7) 2015 Jaguar XJR
The fastest of the four-door Jaguars is the XJR. Boasting a 550-horsepower supercharged V-8 spinning out 502 lb-ft of torque from 5.0 liters, the 2015 Jaguar XJR is just as fast as it is beautiful and luxurious. This member of the top 10 fast sedan group will leap to 60 in just over four seconds and will accelerate to 174 miles per hour—before the electronic nanny kicks in to limit the Jaguar's pace. Ungoverned, the car would easily do 200 miles per hour. Crafted primarily of aluminum, the Jaguar can also offer a vast array of luxury features, while still maintaining a relative svelte curb weight (for its class).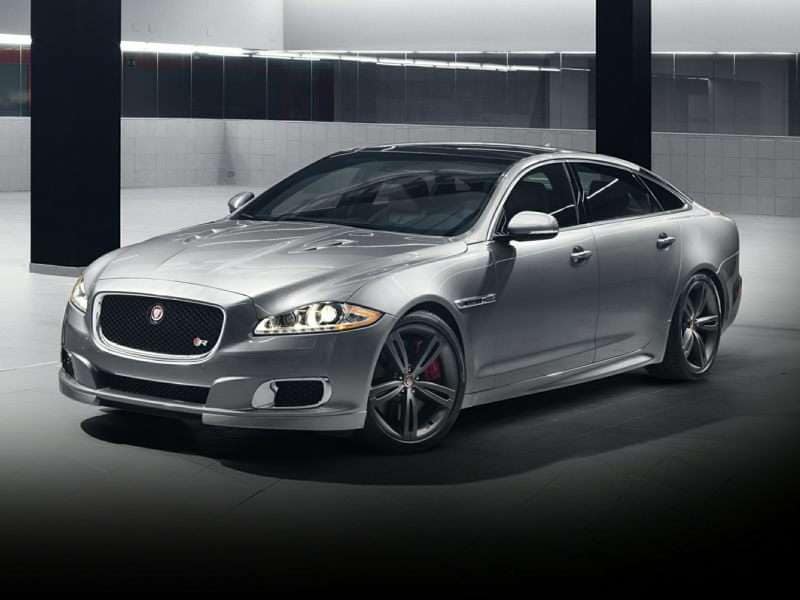 8) 2015 Mercedes-Benz E63 AMG S-Model
A list of the top 10 fastest sedans would be singularly incomplete without the Mercedes-Benz E63 AMG S-Model, perennially one of the most powerful and capable four-door sedans on American roads since the emergence of the first E Class AMG model back in 1998. Today's version of that car, the Mercedes-Benz E63 AMG S-Class, is the first sedan to be completely constructed by AMG. Further, each AMG engine is constructed by one person—entirely by hand. The twin-turbocharged V-8 makes 577 horsepower and 590 lb-ft of torque from 5.5 liters of displacement. Mercedes-Benz quotes the E63 AMG's 0 to 60 as 3.5 seconds.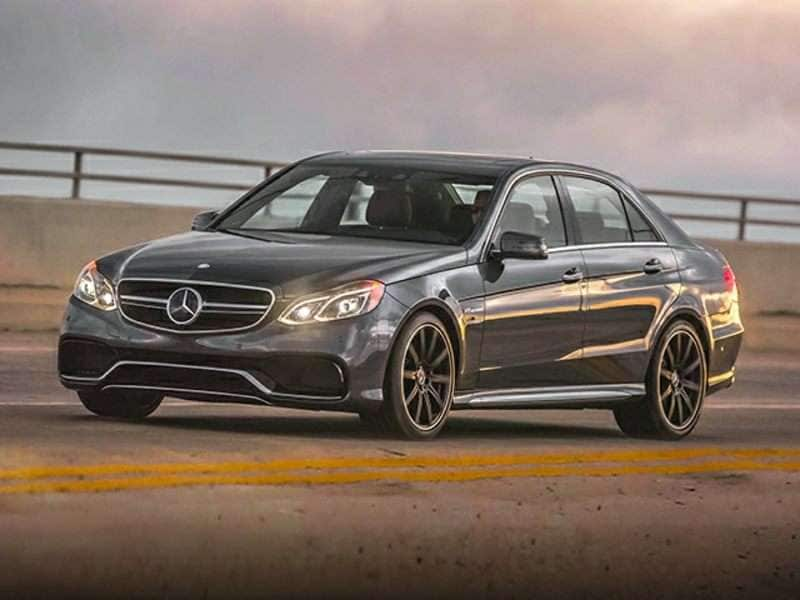 9) 2015 Mercedes-Benz S65 AMG
A hand-built twin-turbocharged 6.0-liter V-12 producing 621 horsepower motivates the most powerful four-door sedan Mercedes-Benz has ever offered (well, to date). While the 621-horsepower figure is staggering enough, considering the 738 lb-ft of torque the engine is capable of generating at a mere 2000 rpm is absolutely mind-numbing. At full throttle from rest, 60 miles per hour is capable of being achieved in barely four seconds. Top speed is limited to 155 miles per hour. However, there is absolutely no doubt the Mercedes-Benz S65 AMG is easily one of the world's fastest sedans, as 200 miles per hour is easily within the capabilities of this platform.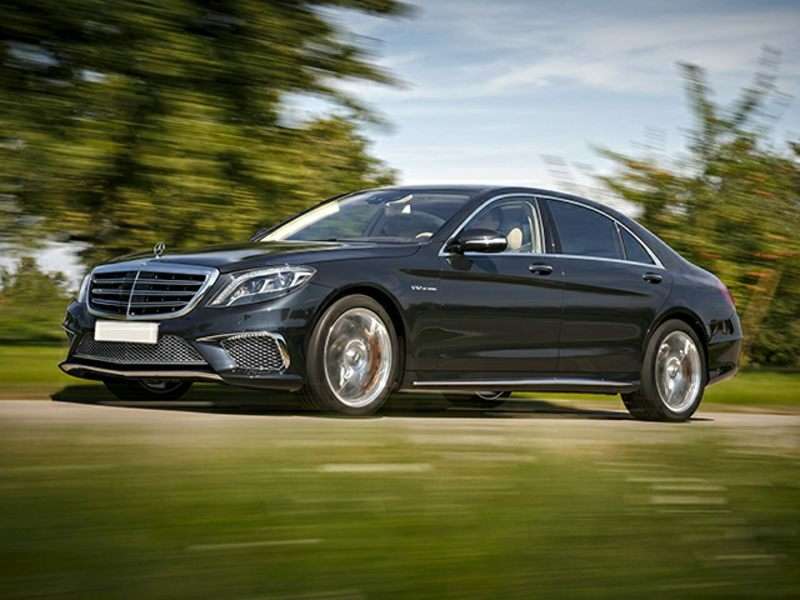 10) 2015 Porsche Panamera Turbo S
The Porsche Turbo of four-door sedans quite naturally resides on the list of the top 10 fastest sedans. Here's why: 550 horsepower, 553 lb-ft of torque at a mere 2250 rpm (with 590 lb-ft available at 2500 rpm in brief overboost situations), 190 mph top speed, all-wheel drive, and 0 – 60 in 3.6 seconds, all from a twin-turbocharged 4.8-liter V-8 engine. More than just fast though, the 2015 Porsche Panamera Turbo S handles like a slightly larger 911. If you can imagine a long wheelbase four-door sedan whipping through a slalom course like a two-seat sports car, then you just pictured the Panamera Turbo S on the handling course. And, as with all of our mega-dollar fast sedans, you'll find hedonistic levels of luxury accoutrements inside the big Porsche.