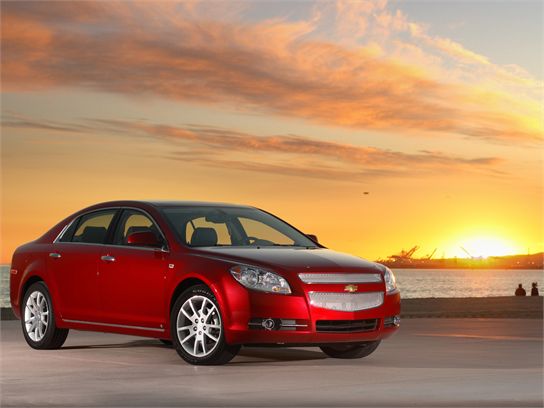 Some people get Malibu sunsets, while the rest of us get sunsets with the Chevrolet Malibu. Sure, there's a bit of a difference, but not when you've got ace photographers to snap both and create something amazing. It actually makes us almost want to buy the car, or at least take a test drive to the coast.
Page 2
Looking for a cheap ride? You may want to take a look at this 1996 Ford Taurus SHO at the below link and inset. Hunter green with a beige interior, this beauty has just 180,000 miles on the odometer but sadly comes with this bit of friendly advice: "CAR RUNS BUT NOT LIKE NEW. NEEDS REPAIR. FORD SHO PARTS ARE NOT INEXPENSIVE… ALSO THE TIRES ARE BRAND NEW!" Interested? Just call up Sharky at Sharky's used cars in the Bronx for more. Tell us - would you buy a car from a place named Sharky's?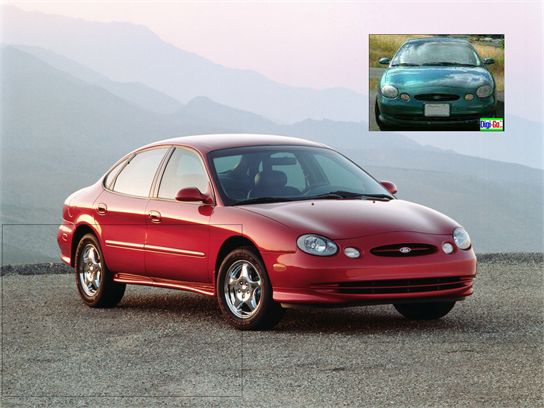 Page 3
Remember him? Recently, the Celebrity Car Parade caught Eliot Spitzer in the driver's seat of a preowned Chrysler minivan, perhaps trying to repair his image as a family man. Had he used MyRide, he would have learned that the new Chrysler Town and Country offers Swivel 'n Go as a cool movable interior seat feature. In fact, it even has a table, and satellite television! Then again, something tells me that he's more of a used car shopper nowadays…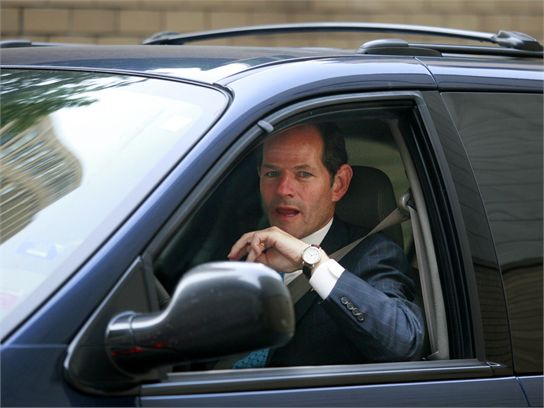 Page 4
So you're thinking about going green, maybe buying a hybrid like the Smart fortwo pictured here. You want to live in harmony with the world around you, be part of the solution, not the problem. You're even planning to scrawl "Al Gore" on the front of your election ballot come November. If that's you – or not – check out the most recent crash test on the smallest little smart car around.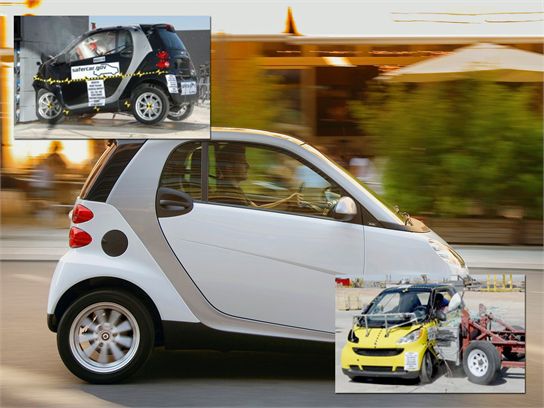 Page 5
We're not Motor Trend. You can tell we're different - probably because you can understand us. And shoot – where else can you learn how to get out of speeding tickets? If you're looking for a new ride and don't know the difference between torque and pork, well…you need help, and you can get it here at MyRide. This week's question: What does it mean when a car has ESC? Is it like the Esc key on your computer? E-mail your answers below, and while you do that we'll go ask the Motor Trend guys what it means.