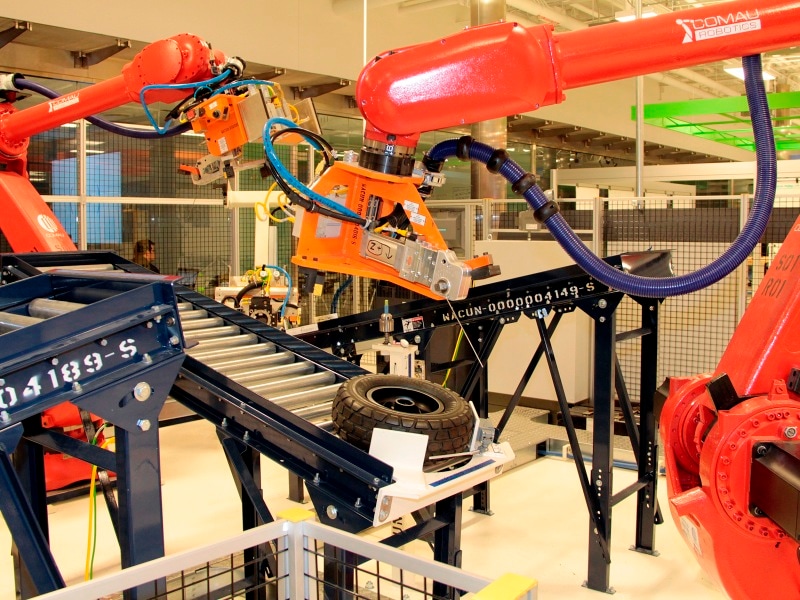 manufacture
As the 2014 model continues to sell at a faster pace than its Ford or Chevy rivals, the 2015 Ram 1500 will look to meet that demand with a sizable production boost for the new selling season. It will come from the Ram plant in Warren, Mich., where a new "World Class Manufacturing" methodology has been deployed—and combined with a strong employee-driven effort to safely boost productivity—to build an average of 100 more trucks per day. 
Which should come in handy, because after becoming the first vehicle to earn consecutive Truck of the Year honors from Motor Trend, expectations are high for the 2015 Ram 1500.  
Said Curt Towne, plant manager for the Warren Truck Assembly: "Building back-to-back Motor Trend Truck of the Year winners is something that has never been done before and it's something we take great pride in. So, as we approached this opportunity to rethink our processes, we wanted to make sure we kept our focus on the customer and doing things that would continue to improve the quality of the vehicle we deliver."
An important factor was paying as much attention to improving the truck for the work team as for the customers, especially when it comes to making it easy for team members to access the materials they need to get the job done. Thus, one of the biggest changes is pre-bundling certain parts for the 2015 Ram 1500 into "kits" to have ready before a given production process begins.
"We think of our operators as surgeons," continued Towne. "When surgeons need a scalpel, they don't need to look for one; they're handed one. That's exactly how we want our operators to feel, so they can focus on building a quality vehicle for our customers."
Those customers are responding, too. For instance, just last month, the Ram roster raised its volume by 32.6 percent, on a healthy 43,775 deliveries, and that was well beyond the 12.8 percent gain of the Chevy Silverado and the 4.4 percent drop-off for the Ford F-Series.
It's also worth noting that the 2015 Ram 1500 owns a noticeable pricing advantage over the Silverado and F-150: The 2015 Ram 1500 starts at $23,970, while the F-150 opens at $25,420 and the Silverado has crept up to $26,105.