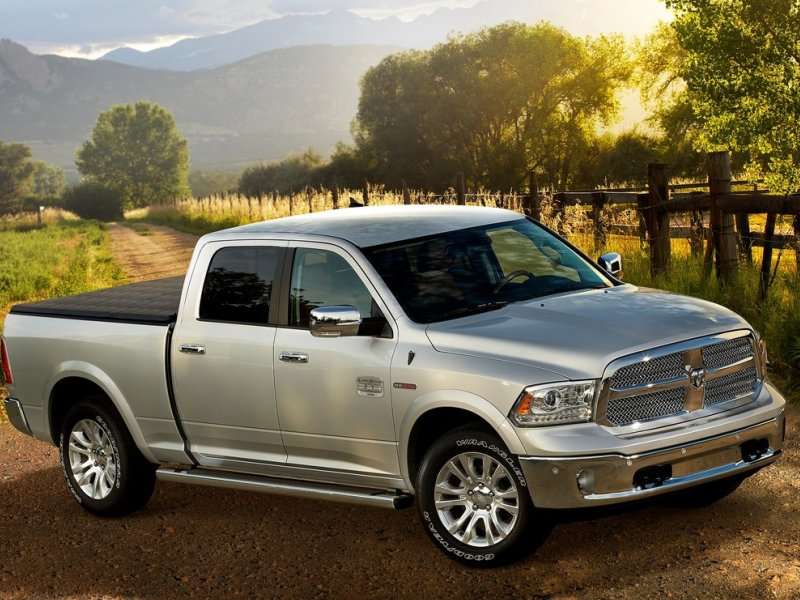 If all goes according to plan, the 2014 Ram 1500 EcoDiesel will be on dealership lots by this time next week, and in customers' hands soon after. That's the latest update from the Chrysler Group's Warren Truck Assembly Plant in Michigan, which recently shipped out the very first units meant for retail sales. And while many of those trucks already are spoken for by customers who ordered early, you can bet Ram will be doing everything it can to meet what's expected to be very high demand.
After all, the 2014 Ram 1500 is the most fuel-efficient full-size light-duty pickup ever tested by the EPA, and has been certified by the agency to reach up to 20 mpg city/28 mpg highway23 mpg combined—all while packing a 3.0-liter V6 turbodiesel engine that serves up 240 hp, 420 lb.-ft. of torque and a max tow rating of 9,200 lbs. It's a combination that has helped the Ram EcoDiesel haul away a slew of top awards even before hitting the streets, including the Motor Trend Truck of the Year honor. More recently, it became the first Chrysler Group vehicle in 16 years to be named a Top Pick of the Year, winning the 2014 title in the Pickup truck segment.
Pricing for the 2014 Ram 1500 EcoDiesel models will start at $28,885 before destination charges.