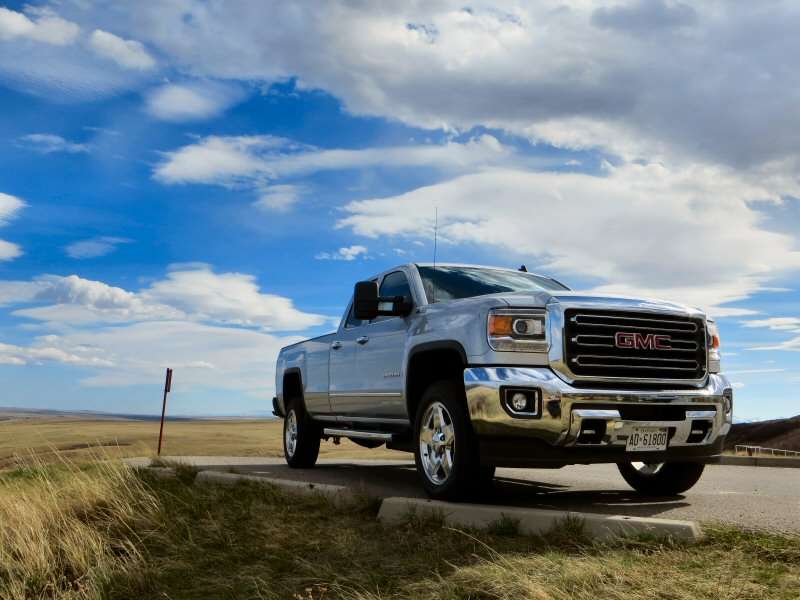 Although the brand is getting a bit of a late start, GMC now has announced it would go all out for Military Appreciation Month—which began May 1—by offering incentives that can reach more than $8,800 on a 2014 GMC Sierra 1500 equipped with a V8, double-cab configuration and the SLE value package.
And while that is a fairly specific example, the program will offer something for just about everyone by providing discounts on all 2014 and 2015 GMC models, without exclusions, and extending eligibility to all active, reserve, retired and veteran members of the Air Force, Army, Navy, Marines, National Guard and Coast Guard. (Note, however, that the program ends June 30, 2014.)
"It's a small token of gratitude from GMC for those that serve this country," said Duncan Aldred, U.S. vice president of Buick and GMC: "We're very proud of the brand's history with the U.S. military, but even more so of the men and women that sacrifice for this country, every day."
Also, just to be clear here, that 2014 GMC Sierra 1500 is the all-new model that just reached the marketplace last year, with the double-cab version showcasing an innovative design highlighted by front-hinged rear doors with their own outside door pull handles. The setup provides a noticeable advantage when getting in and out of tight parking spaces, as well as when getting in and out of the truck in general, since the rear doors can be used without having to open the fronts.
The military discounts even apply to the brand-new 2015 GMC Yukon and Yukon XL SUVs that are built on the same advanced architecture introduced for the 2014 GMC Sierra 1500. As for the new Yukon duo, now at U.S. dealerships, it continues the long GMC tradition of delivering Professional Grade capabilities and sophisticated design with pricing that opens at $46,335.
Added Aldred: "We've engineered the Yukon and Yukon XL from the ground up, building on a strong legacy of capability to take them to the top of the segment with exceptional refinement and purposeful technology. And when it comes to the tasks for which people rely on a full-size SUV, they do it better than ever—and with more style."