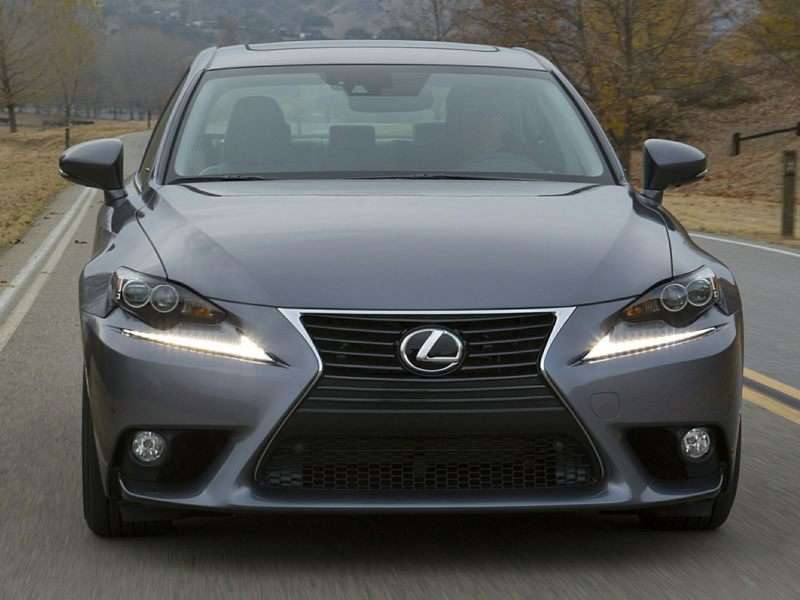 Another awards program? Well, last year, Esquire magazine earned some automotive buzz when its 2012 Car of the Year award was featured prominently in ads for the winning vehicle—the Cadillac ATS—and then Cadillac's new sport sedan went on to have a fair amount of critical and marketplace success. So it's no surprise that automakers are taking this year's Esquire awards a bit more seriously, and so is Autobytel. At least to some extent.
Thus, while you'll have to check out Esquire's website, or the actual magazine, for its coverage of motoring's "Minor Delights" and awards like "Horse of the Year," we'll let you know that the 2014 Lexus IS 350 F Sport was the magazine's overall Car of the Year.
The 2014 Lexus IS 350 F Sport is the first entry from a Japanese automaker to earn the crown and did so by offering features like a V6 engine that deliver 306 very accessible horsepower, a "staggeringly good" eight-speed automatic transmission, and luxury and tech features that add to the driving experience without overwhelming it. As explained by veteran auto scribe Sam Smith in Esquire, "Most new cars have cockpits like iPhones, meaning you don't drive so much as operate an app. Focus like this is rare."
The result, according to Smith, is "an honest, gutsy, fast set of wheels," and it's on sale now for $43,435 in its rear-wheel-driveconfiguration or $45,230 with intelligent all-wheel drive.
Esquire 2013 Sport Utility of the Year: 2014 Jeep Grand Cherokee SRT
After bringing home a huge haul of trophies when its current-generation model first debuted, the refreshed 2014 Jeep Grand Cherokee has earned Esquire's Sport Utility of the Year Award for its high-performance SRT model. It still packs a massive 6.4-liter HEMI V8 worth 470 hp and 465 lb.-ft. of torque, but that powerplant welcomes its own eight-speed automatic transmission for the new model year to provide upgrades in terms of performance, fuel efficiency and capabilities.
In fact, along with the ability to race from 0-60 in notably under 5 seconds, the 2014 Jeep Grand Cherokee SRT gets a 44 percent increase in hauling power to raise its max tow rating to 7,200 lbs.
"The new 2014 Jeep Grand Cherokee SRT combines impressive performance and luxury wrapped in a muscular and stylish exterior," said Ralph Gilles, president and CEO of the SRT Brand and Motorsports for Chrysler Group LLC. "Winning Esquire's SUV of the Year award continues to help set us apart from esteemed competitors by appealing to the passionate, performance-enthusiast consumers with its unique blend of value, technology, power and character."
Of course, Esquire's David Granger put things more succinctly when he wrote: "The car is a bad-ass, both in performance and appearance."
The 2014 Jeep Grand Cherokee is currently at dealerships with an MSRP that begins at $63,660.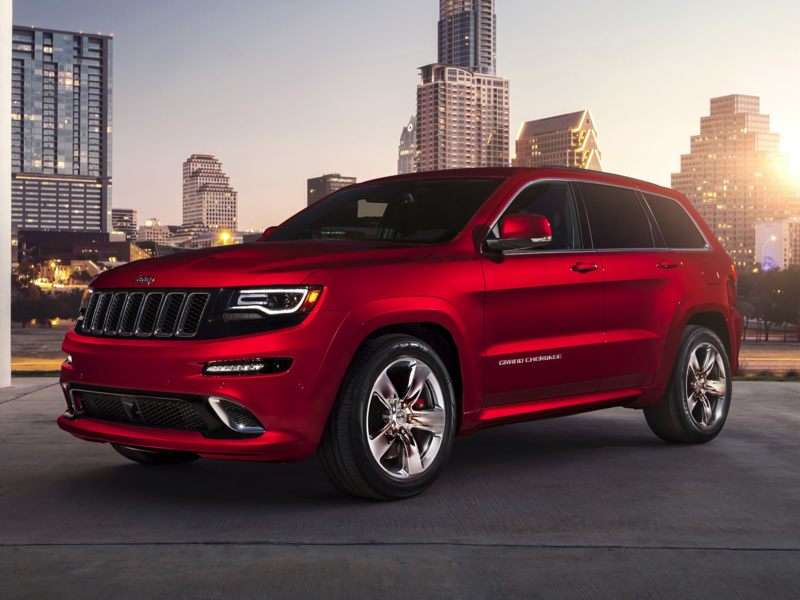 Esquire 2013 Small Car of the Year: 2014 Ford Fiesta ST
All models of the 2014 Ford Fiesta share the same impressive style enhancements for the new selling season, but it's only the ST that brings a 197-hp, 1.6-liter EcoBoost engine to the subcompact party. And that's a key reason Ford is celebrating with Esquire's Small Car of the Year Award.
Packed beneath the hood of the fun-sized Fiesta, the engine enables 0-60 runs in fewer than seven seconds, but with more attention to fuel efficiency then some non-performance rivals. Consider: Per the EPA, the 2014 Ford Fiesta returns fuel-economy grades of 26 mpg city/35 mpg highway/29 mpg combined with its highly satisfying six-speed manual transmission.
"The power and handling of the Fiesta ST are unmatched by that of other subcompacts," reported Justin Berkowitz for Esquire, who noted the Fiesta also is "more practical, with a usable backseat and hatchback configuration."
Further helping matters is the price tag of the ST, which currently sits at just $21,400 yet also includes a sport-tuned suspension, 17-inch alloy wheels, three-mode AdvanceTrac Electronic Stability Control, SYNC with MyFord Touch and premium audio by Sony.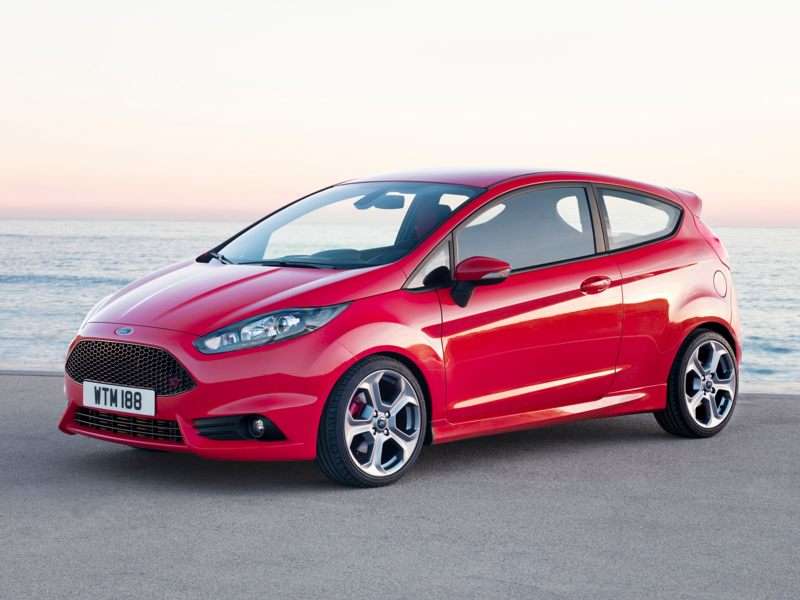 Esquire 2013 Automotive Event of the Year: 2014 Chevrolet Corvette Stingray
It's not often that Chevy introduces a new generation of its homegrown supercar, and with the latest edition raising ye olde bar significantly, it's only fitting that the launch of the 2014 Chevrolet Corvette Stingray was recognized as the Automotive Event of the Year by Esquire.
At this stage, most readers know that the Stingray is the most powerful starting point for the Corvette team in the nameplate's long history, but the numbers do bear repeating: With its new direct-injected 6.2-liter V8 engine, the car packs 455 hp (460 with a performance exhaust) to go with 460 lb.-ft. of torque, while showcasing a 0-60 time of 3.8 seconds. But as Esquire's Smith points out, "Corvettes are supposed to be fast," and it's the details that make the difference in the 2014 model.
"The [Corvette's] body is still composite, but its gaps are paper-thin," said Smith. "There's Porsche-quality seating, a genuine steering feel, and an interior that makes a 911 feel cut-rate."
Just remember, the 2014 Chevy Corvette Stingray—also boasting an EPA grade of 29 mpg on the highway—has a sticker price of $51,000 that's more than $30,000 lower than the 911.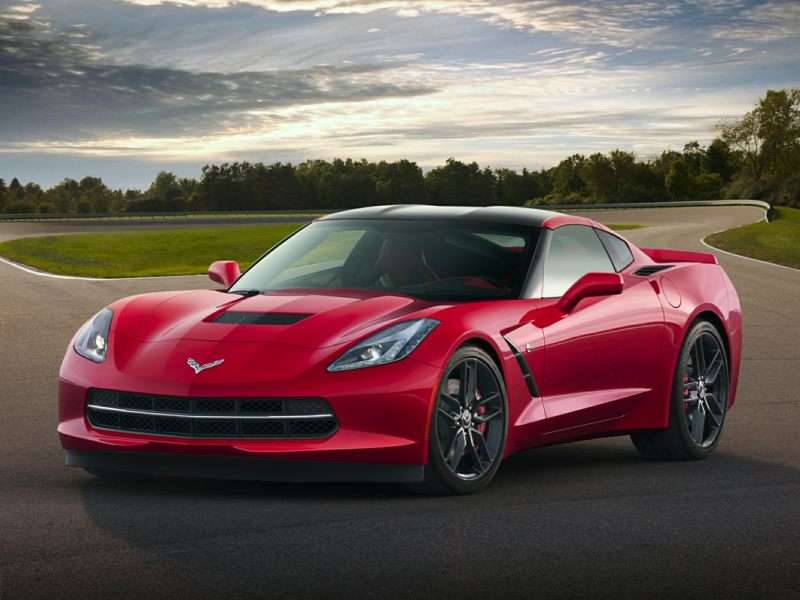 Photo by Mitsubishi Motors North America