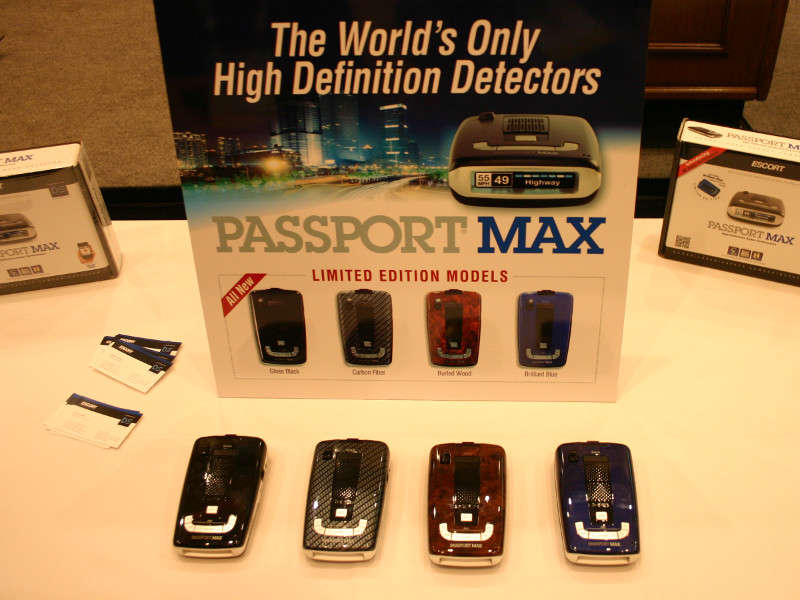 Escort announced limited edition models of their Passport Max radar detectors at the 2014 International CES. The limited edition models come in four different colors, brilliant blue, burled wood, carbon fiber, and glossy black. The Escort Passport Max is a next generation radar detector that detects radar, laser, and traffic light cameras. The detector uses advanced digital signal processing technology similar to what NASA uses in space to lower the noise floor to detect signals that otherwise would be hidden. It also includes a high resolution full color OLED (organic light emitting diode) screen that can display a variety of information.
Why the Passport Escort Max is important:
The reduced noise floor of the Max means that it can detect signals when they are much further away and with greater accuracy while the high speed DSP processing allows it to respond 50 times faster than the next fastest detector. This means that it has a much greater chance of detecting an upcoming speed trap, especially when it comes to instant-on signals such as laser. The limited edition color options, especially the burled wood and carbon fiber allow the unit to better blend in to your car's interior.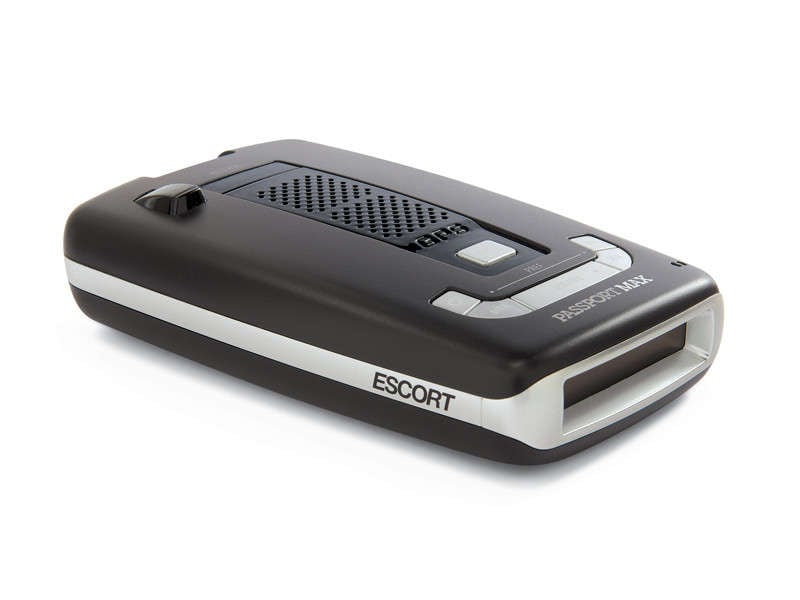 What Autobytel thinks about the Passport Escort Max:
Though we don't advocate excessive speeding, any technology that reduces the chance of getting a ticket is good. While we haven't yet tested the Passport Max, if it performs as well as advertised it could represent a paradigm shift in radar detector technology. While it isn't the cheapest detector on the market (all this new technology doesn't come cheap), the added expense should more than pay for itself over time.