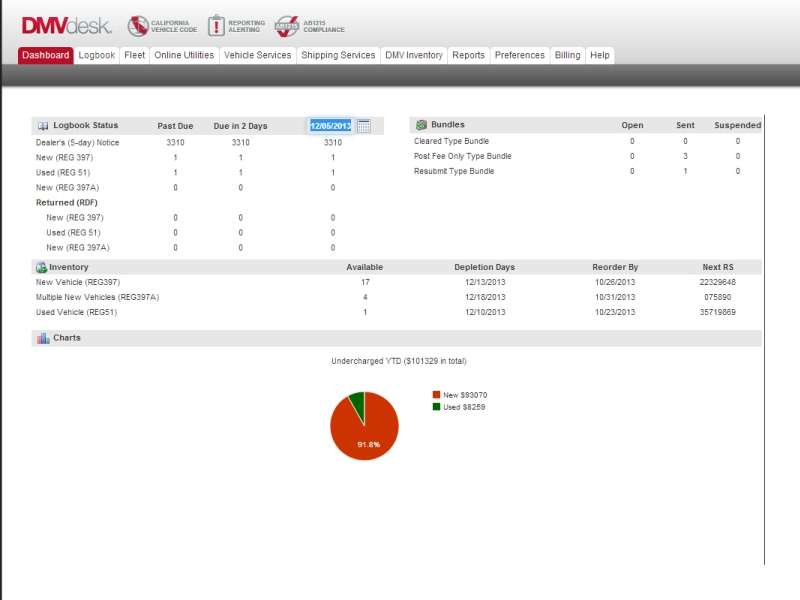 Photo by DMVdesk.com
It goes without saying that most folks would go a long way to avoid visiting their local department of motor vehicles (DMV), and that helps illustrate one of the hidden boons of the typical dealership-based purchase process: Regardless of whether you're buying a 2014 Ford F-150 or a 2014 Mitsubishi Mirage, for example, your dealer rep can save you a trip to the DMV—and who knows how many hours of waiting—by registering your new ride for you. Of course, that would be no help if you were just shifting where you wait from the DMV to the dealership, which is where some notable new technology is coming into play.
More and more dealerships across the country are now relying on electronic-registration systems like DMVdesk from the Motor Vehicle Software Corporation (MVSC). Created as "a comprehensive, end-to-end automotive registration solution that provides all components necessary to comply with title and registration regulations," the technology lives up to its billing by not only delivering all those tools, but also the kind of top-notch 24/7 customer service no one expects from the DMV itself. On the other hand, the company behind DMVdesk did partner with the California DMV to develop the system, with much in the way of success.
In fact, since its launch in 2005, DMVdesk has grown to recently become the top provider for e-registration services in the Golden State, and last year alone registered some 33 percent of all new cars sold in California. This year, the company also has begun its push to offer DMVdesk nationwide.
Said Don Armstrong, president and CEO of MVSC: "We are thrilled to announce DMVdesk's greatest achievement this year as the official number-one e-filing solution according to the latest data received from the California Department of Motor Vehicles. The industry's response is a very gratifying confirmation that having superior software is not enough, that the services provided by over 100 DMVdesk associates is what truly separates DMVdesk from the rest of the market. This success stems from using superior innovation and astute leadership to change California's registration industry and truly make dealers' lives easier."
And that makes customers' lives easier, too.