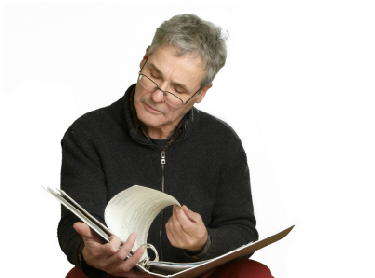 With summer coming up right around the corner, it's that time of year again to get your car ready for the hot weather. Even new cars require a bit of attention heading into summer, but older cars are especially vunerable to a wide range of issues that could shorten your vehicle's life span and leave you stranded on the side of the road. Just like there are preparations that should be taken to winterize your car heading into the colder months, there are also plenty of things you can do to ensure your car can weather the summer heat. So we put together a list of some rather important things that can help keep your vehicle running safely and reliably heading into the summer months.
First of all, for maximum safety, tire pressures should be checked on a regular basis, but you should be extra vigilant of your tire pressures and the conditions of your tires during the summer months. Not only are properly maintained tires safer to drive on, but it's also proven to maximize your vehicle's fuel economy. Maintaining proper air pressure is the most important thing, but checking for dry rot, uneven wear or bulges in the tire can help reduce chances of tire failure. To check for proper tread, look for the wear indicators between the grooves. If they are close to or flush with the road surface, that tire should be replaced. In most cases, tire replacement is recommended at 4/32' to maintain proper traction and help cut down on hydroplaning in wet weather.
In most areas of the United States, the summer months also bring increased amounts of rain, especially in the Southeast, so doing quick checks and keeping tabs on your windshield wipers, headlights and brakes will all help driving in rough weather. Checking the brakes isn't as hard as it might seem, but there are really no quick tricks to checking the brakes so those who aren't trained in brake repairs should leave it to the professionals. Squeaky and/or pulsating brakes aren't exactly a reason for immediate concern but should be checked out as soon as possible. Northern cars should be checked for rusted brake lines which could leak fluid. Keep an eye on the brake fluid level in order to prevent brake system failure. Check your headlights, taillights and turn signals on a regular basis to make sure drivers around you can see your car and replace windshield wiper blades whenever they start to streak or crack.
As for safety items such as tires and brakes, comfort is probably the second biggest concern in warm weather. To help cut down on the chances of the air conditioning system failing, you should have your system checked but at the very least you can do a visible inspection looking for future problems. Things to look out for include rusty lines and dark, oily areas which indicate a possible refrigerant leak. This would also be a good time to check the drive belts or serpentine belt for cracks or damage, but when a belt breaks the A/C will be the least of your problems. Also, keep the cowl area clear of leaves or other debris that could make their way down into the evaporator case and cause costly repairs. A simple pressure test of the A/C system can help point out any concerns and help maximize the cool air inside the vehicle.
Speaking of cool, one of the easiest ways to ruin an engine is to ignore scheduled fluid changes such as engine coolant and oil. For optimal performance of both the cooling system and the air conditioning system, make sure that the radiator and A/C condenser remain clean from dirt, bugs and debris so air flow isn't restricted. Keep the radiator overflow filled to its recommended level with fresh coolant, and check the level and condition on a regular basis. Only open the radiator cap when the engine is cold to prevent serious burns or injuries. While driving in hot weather, keep an eye on the engine temperature gauge to make sure it stays in the recommended area (usually around 200 degrees). If the car starts overheating, turn off the A/C, switch on the heat and pull over as soon as safely possible to check for a possible cause. Overheating can crack the engine block, so if you suspect any major cooling problems, be safe and call a tow truck.
Finally, one of the most popular things to do over the summer is travel. For those who travel with cars either by loading up the family minivan or hitching a fifth-wheel to the pickup truck, there are extra areas to watch out for. When towing, make sure the transmission and differential fluids are fresh to avoid damage to vital components and test the trailer wiring for proper operation to ensure other drivers can safely tell what you're doing. Regardless of whether you plan to use the family car or a big truck for trips, make sure the shocks and struts are fully operational. Bad shocks and struts can not only lead to uneven and premature tire wear, but it can also lead to poor handling and loss of control.
By following these quick and easy tips, we hope you can enjoy what the summer has to offer and avoid costly repairs that could have easily been prevented.