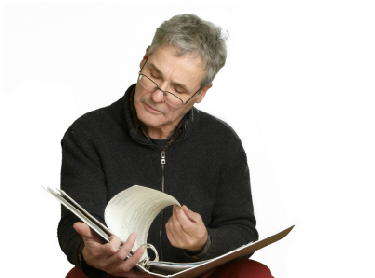 Automotive safety is first and foremost on the minds of most car buyers when they step into a showroom. Of course, horsepower, styling and luxury features also play a huge role when deciding which vehicle to buy, but how a car or truck will perform in a crash is often just as critical as to how well it will perform with the pedal to the metal. This is especially true if the automobile in question will be frequently transporting precious cargo such as small children or a local youth sports team.
While a vehicle's safety features are indeed important, they are really only one part of the overall road safety equation. Knowing how to properly react in a given situation while driving, be it an emergency stop, poor weather conditions or mechanical failure can often give you the extra chance you need to protect both you and your passengers from a crash or injury. The trouble is, aside from some cursory mentions of defensive driving, most people weren't given the chance to learn these skills in driver's ed.
Fortunately, there are a number of organizations out there that are willing to help you learn how to become both more confident in your driving abilities and a safer driver - no matter how many years experience you might have. This article looks at three types of programs available that can make you safer and more skilled behind the wheel.
For many parents, their worst nightmare is the day that they hand the keys to the family car over to their teenage son or daughter. Not only do the memories of their own youthful indiscretions come flooding back, but parents are also aware of the fact that first time drivers haven't really had a chance to become comfortable with driving or rack up the experience they need to help them avoid on-road incidents.
The Tire Rack Street Survival School addresses this situation with a one-day class that is designed to not only expose teenagers to a variety of different driving dangers, but also to teach them how to handle themselves and their car in a potentially hazardous situation. The school takes place in an enclosed parking lot on a number of different courses that have been setup with traffic cones. At its core, the program teaches car control by familiarizing students with how their cars feel at the limits of traction and teaching them how to listen to the sounds their tires are making. This curriculum is mixed in with specific maneuvers designed to mimic real-life driving conditions that could cause drivers to lose control of their cars. An instructor is in the car with each student at all times while on the course to help them understand how they can improve and also to make sure everything stays safe.
Parents are welcome to spend the day at the school with their children so that they can get a firsthand appreciation for what the young drivers are being taught. Sponsored by the BMW Club of America, the Street Survival School costs only $60 for an entire day spent with seasoned instructors with thousands of hours of teaching experience. Compared to the cost of regular driving lessons, it's a bargain; compared to the cost of increased insurance premiums or possible injuries as the result of a car accident, it's a lifesaver.
Skip Barber is a name that has long been synonymous with high performance and race car driving schools. As a trainer of professional motorsports drivers, the Skip Barber organization knows more than their fair share about driving technique, and they have recently partnered with Mazda to distill some of this knowledge into a program aimed at helping everyday drivers become safer on the street.
The Skip Barber Mazda Driving Schools can be found across the country at a number of different race and road courses, but they are primarily concentrated at the Lime Rock facility in Connecticut owned by Skip Barber himself. A variety of different programs are offered, focusing on new drivers, car control, situational awareness and road etiquette. You can choose one or two day programs and even mix and match from the available curriculum in order to balance out your desire to become a safer driver with your desire to become more proficient in other ways behind the wheel.
Like the Street Survival school, the Mazda Driving Schools have students take their vehicles to the limit. There are some notable differences, however. The use of a racing facility means there is more space to reenact higher speed scenarios such as emergency highway lane changes and skid recovery techniques. Skip Barber also provides the vehicles that are used, which depending upon the specific program range from Mazda sedans to roadsters to sports coupes. This puts drivers at ease as they do not have to worry about potentially damaging their personal cars when attempting to master some of the more demanding techniques.
The Skip Barber programs also offer a sizable theory component, as instructors explain the concepts behind vehicle dynamics, grip and traction and how to properly brake in a variety of different road conditions. The emphasis is on training, as the Mazda Driving Schools emphasize the idea that a trained response is a far better and safer tool on the road than relying on sheer reflexes and panic decisions. Pricier than the Street Survival school, with one day rates approaching $1,000, the Skip Barber Mazda Driving Schools are a great pathway towards seriously improving anyone's driving skills.
In Control is a professional driving instruction group that has developed a series of targeted training programs that are meant to specifically address dangerous road behaviors and weather conditions as well as teach overall good vehicle control skills. A sort of a hybrid program that combines the low-speed safety focus of the Tire Rack school with the specialized features of the Skip Barber school, In Control is priced around $300 per day of instruction and features extensive seat time in your own car as well as cars provided by the school.
What sort of situations will In Control Advanced Driver Training prepare you for? The school's offerings are diverse and include programs that are directed specifically at brand new drivers as well as dealing with tailgaters, stopping in very short distances using anti-lock brakes, and executing emergency avoidance maneuvers. There is even a course designed to teach the essentials of winter driving, such as maintaining control on packed snow and ice and managing the low traction situations that frequently occur after snowstorms. The school's instructors combine in-car teaching with group discussions and classroom sessions aimed at tying together the diverse skills and theory that must be mastered in order to start driving safer.
In Control Advanced Driver Training also offers the bonus of providing drivers with a certificate that they can present to their insurance companies. This type of driving school can in some cases reduce your premiums by up to 10%, as it demonstrates to the insurer that the you are taking active steps towards reducing the chance that you will be in a car accident. This additional benefit, beyond the valuable driving techniques that are taught during its day-long program, makes the time and cash investment in the course more than worthwhile.