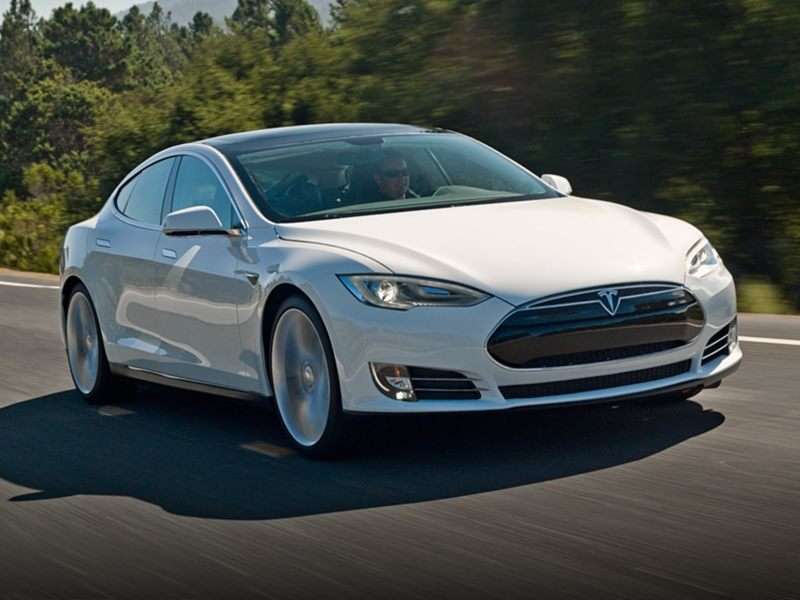 On Sept. 21, 2013, a driver of a 2013 Tesla Model S was pulling down a driveway, with the brake "constantly applied," when "the car suddenly accelerated. It hit a curb and the middle portion of the car landed on a 4.5-ft.-high vertical retaining wall. … The front portion of the car was hanging up in the air."
That's what we know from a complaint filed recently with the National Highway Traffic Safety Administration (NHTSA), but it was enough to set off a tremor in the force, with a number of media outlets recalling the Toyota "unintended acceleration" controversy. And now, another driver of a 2013 Tesla Model S has come forward with a similar story, according to a complaint filed a few days after the first one.
In the second case, according to the driver, who was stopped and waiting to turn into a parking structure, "I released my foot off the brake pedal and the car instantly surged forward very fast and hit another vehicle."
Tesla has yet to make an official statement about the situation, and frankly, that second complaint comes across as a bit hinky, at least to my eye. Although the filing date is Sept. 26, 2013, the incident date is July 29 of this year, and the driver goes out of his/her way to explicitly note "there is no other term to describe this other than sudden acceleration" and that "Tesla instructed their staff not to communicate with me about this accident."
Be that as it may, Autobytel.com will continue to follow developments in this story as they happen.
Also, there were only five total complaints about the 2013 Tesla Model S in the NHTSA database, so it was easy to peek at all of them, and one other caught my eye: An owner had discovered that some nuts on the ride side of the rear bumper cross-member had not been tightened properly … when he/she removed the bumper cover to install a trailer hitch!