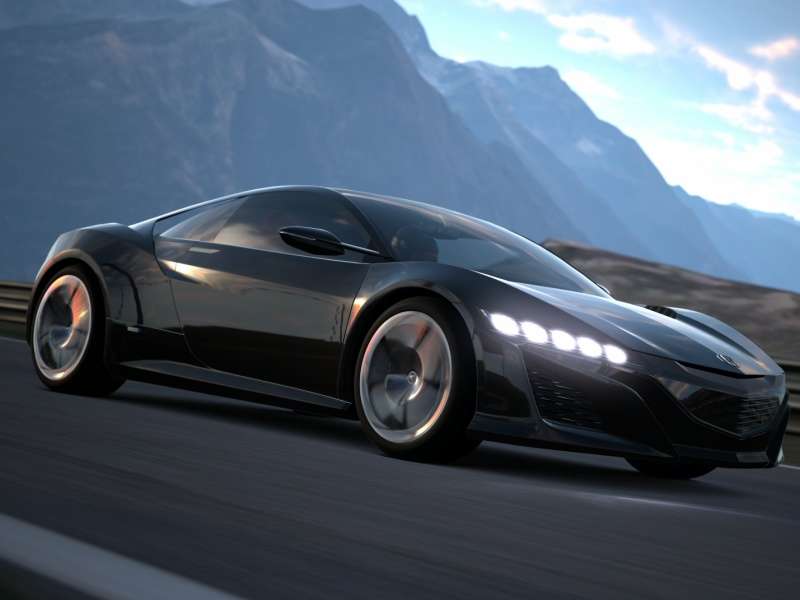 The reborn Acura NSX supercar isn't expected to reach dealerships until 2015, but you can test drive one today—provided you spring for a copy of Gran Turismo 6. The incredibly popular video driving simulator just went on sale, and along with virtual re-creations of some of the toughest tracks in the world, the new edition also lets gamers use the Acura NSX to tackle them.
Of course, with the real-world car still a work in progress, Gran Turismo 6 relies on specs from the current NSX concept vehicle, which will almost certainly be massaged before the vehicle actually goes on sale. That doesn't make the videogame version any less fun to drive, however: The Gran Turismo NSX was carefully coded to give "drivers" a taste of the concept's advanced powertrain—combining a twin-turbo gas engine and three-motor hybrid setup—as well as Acura's Sport Hybrid Super Handling All-Wheel Drive system.
The party line from Mike Accavitti, senior vice president of Auto Operations at American Honda Motor: "Whether in the virtual world of Gran Turismo today, or on real-world roads and racing circuits less than two years from now, the Acura NSX will be an incredibly innovative and thrilling ride that delivers something entirely new to the world of super sports cars. The wait is over for NSX fans eager to get behind the wheel of the next Acura supercar, and they can rest assured the actual production car will be even more amazing than the in-game concept version."