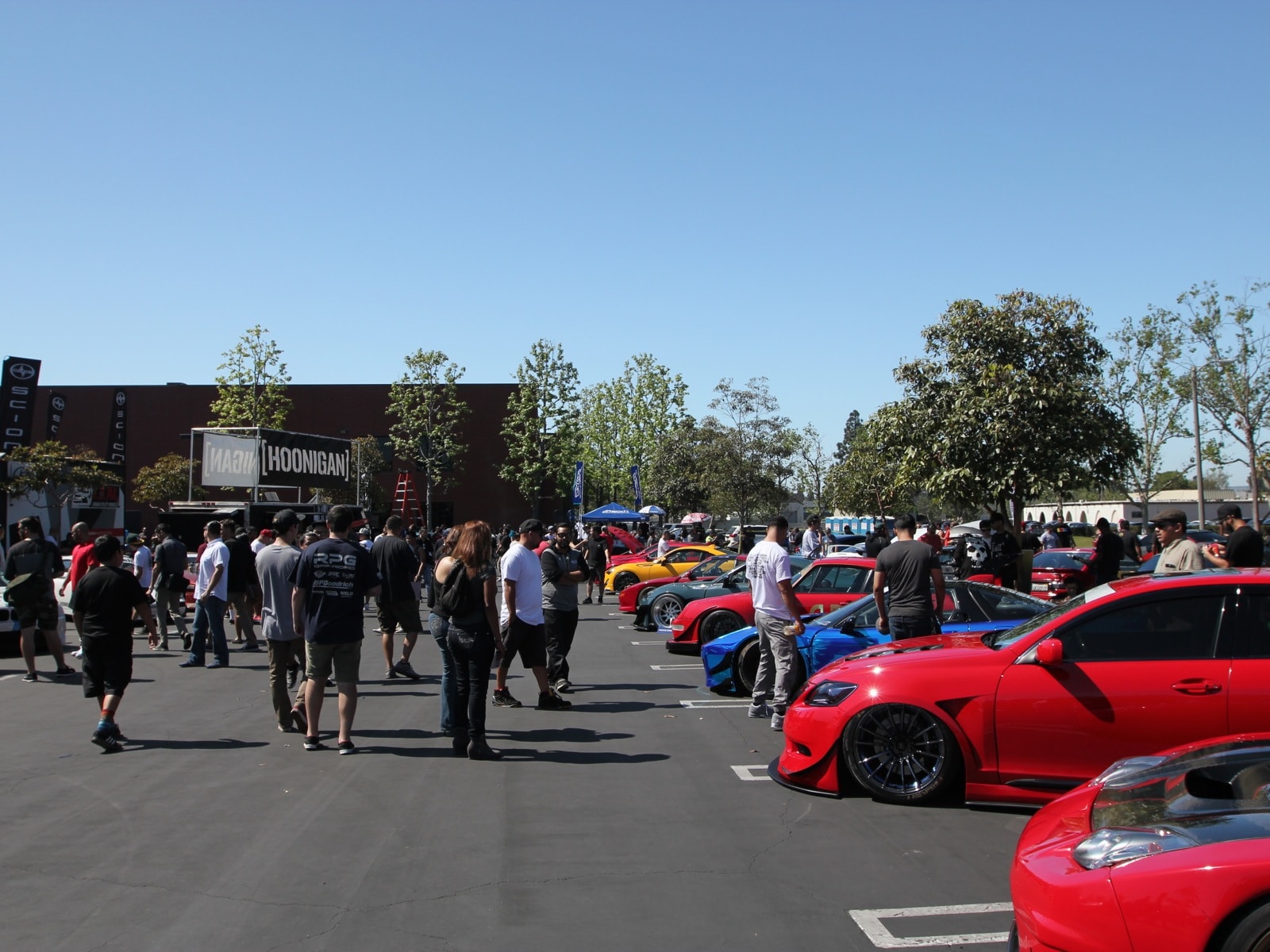 Before the start of the Formula Drift season, which happens in Long Beach, CA, April 10-11, there is a "Tech Day" where each car in the competition gets a rigorous inspection to ensure everyone is safe when sideways at over 100 MPH.
While this year's traditional Tech Day was little more than a group of racers and organizers hanging out in a garage-turned-inspection-bay, the parking lot at the event became a full-blown car show.
Drifting is all about taking a car, and pushing it to the extreme in a manner it was never meant to endure. Drifting Enthusiasts equally push their everyday cars to extremes in terms of personal expression and style. While most fans of motor sport are into a particular trend, drifting brings out everyone from guys who like to go fast and make lots of noise, to those who want to cruise "low and slow".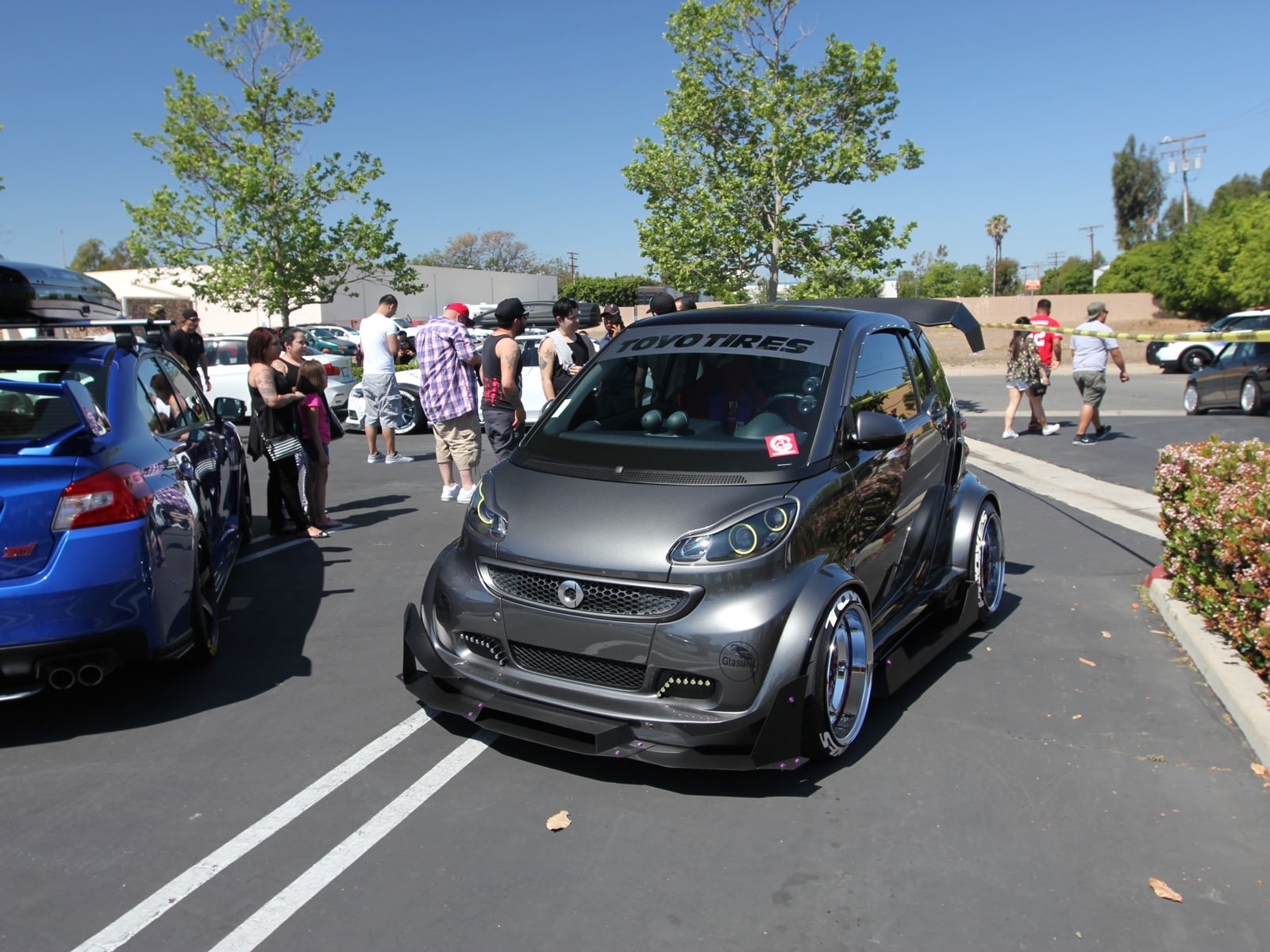 This wild turbocharged SMART car is the ultimate Grand Prix go-kart. Complete with shopping cart wing, fat fenders and eye catching bright white painted racing tires, this car is truly unique.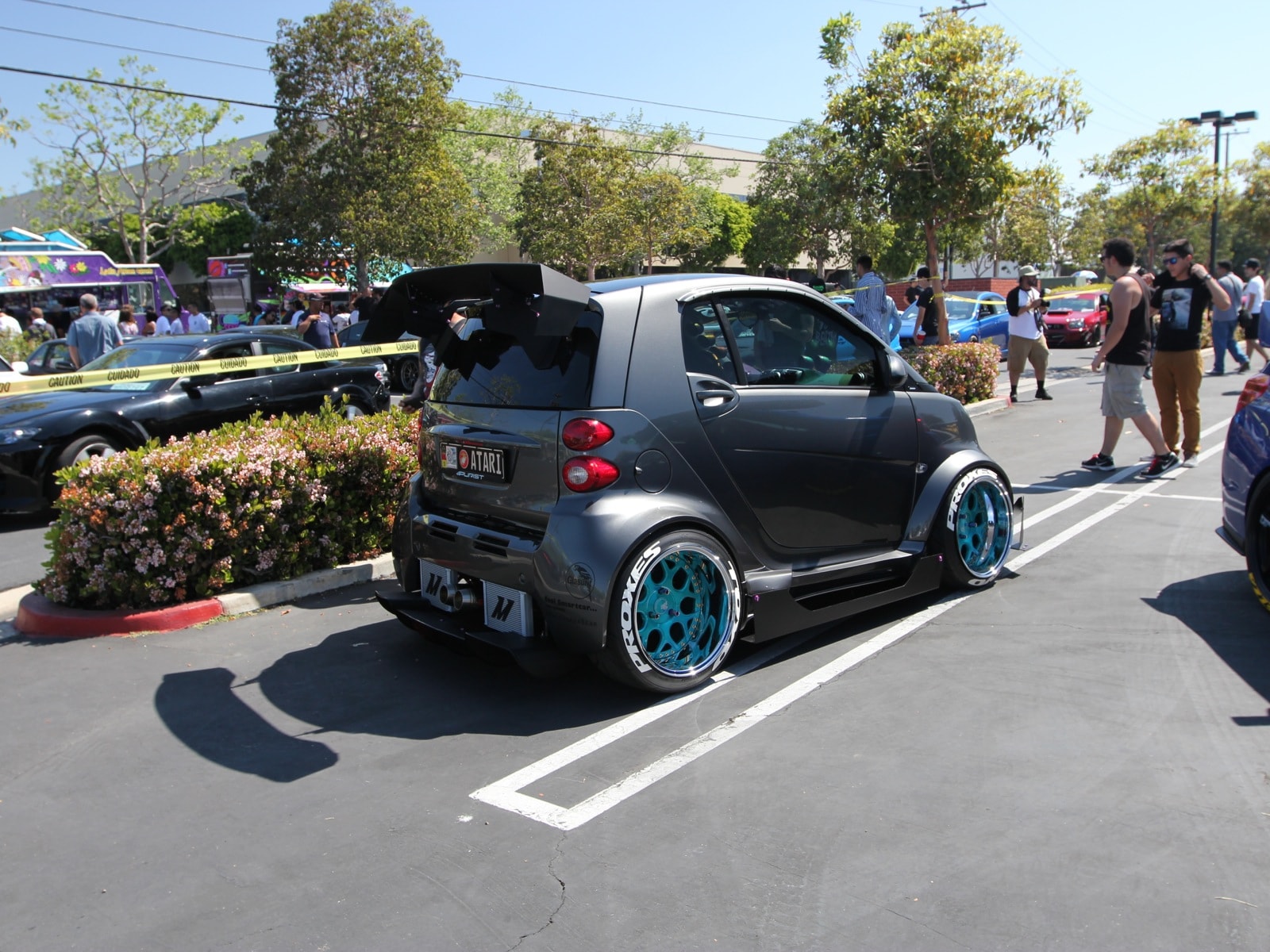 Formula Drift Tech Day is a chance for teams to debut their new cars, like this Infiniti Q60 powered by an 800hp turbo V6 from a Nissan GT-R motor tuned by Greddy Performance.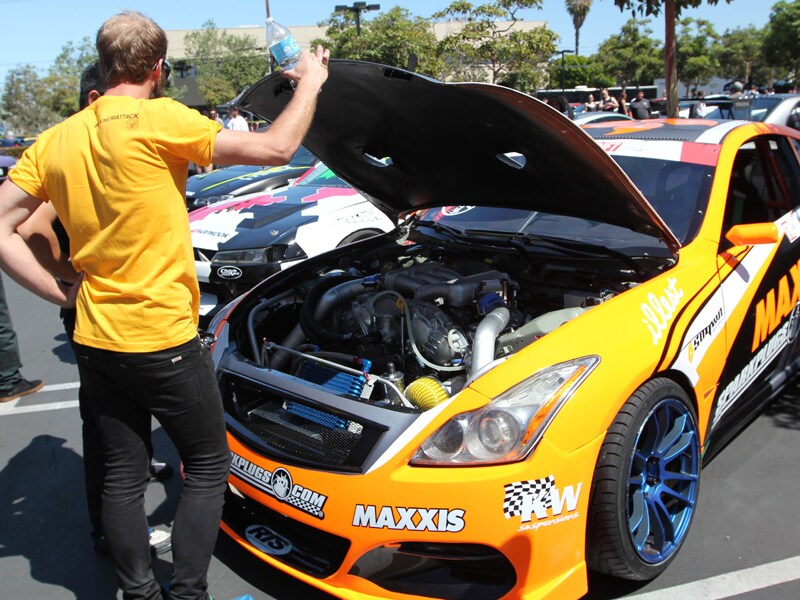 While other teams used the opportunity to wrap things up, in front of the crowd...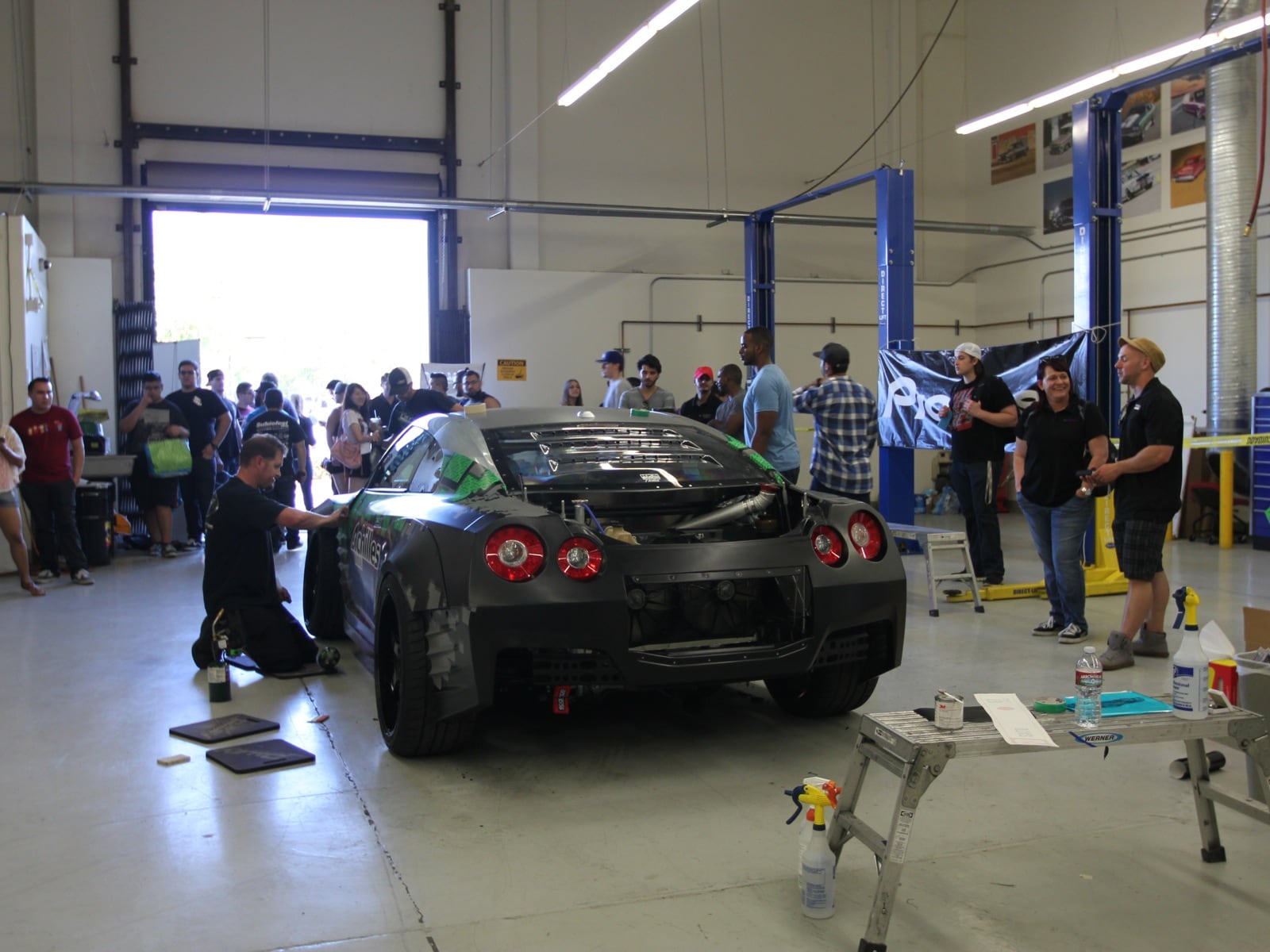 Scion Racing driver, Ken Gushi's FR-S was looking good - complete with new livery.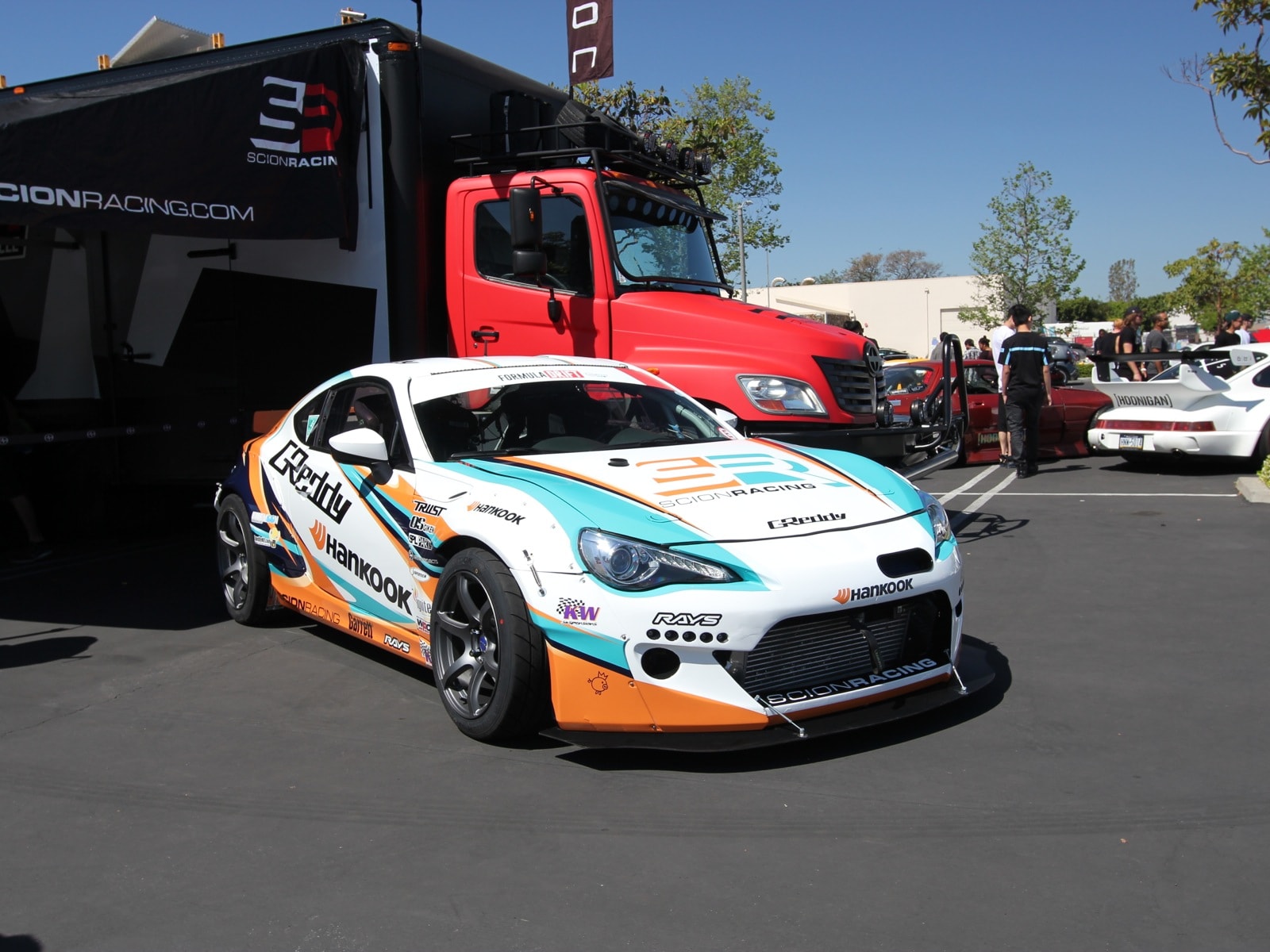 Back in the parking lot, Ken's racecar seems tame compared to this red FR-S. With a body kit like this, you would think someone else was heading to the racetrack.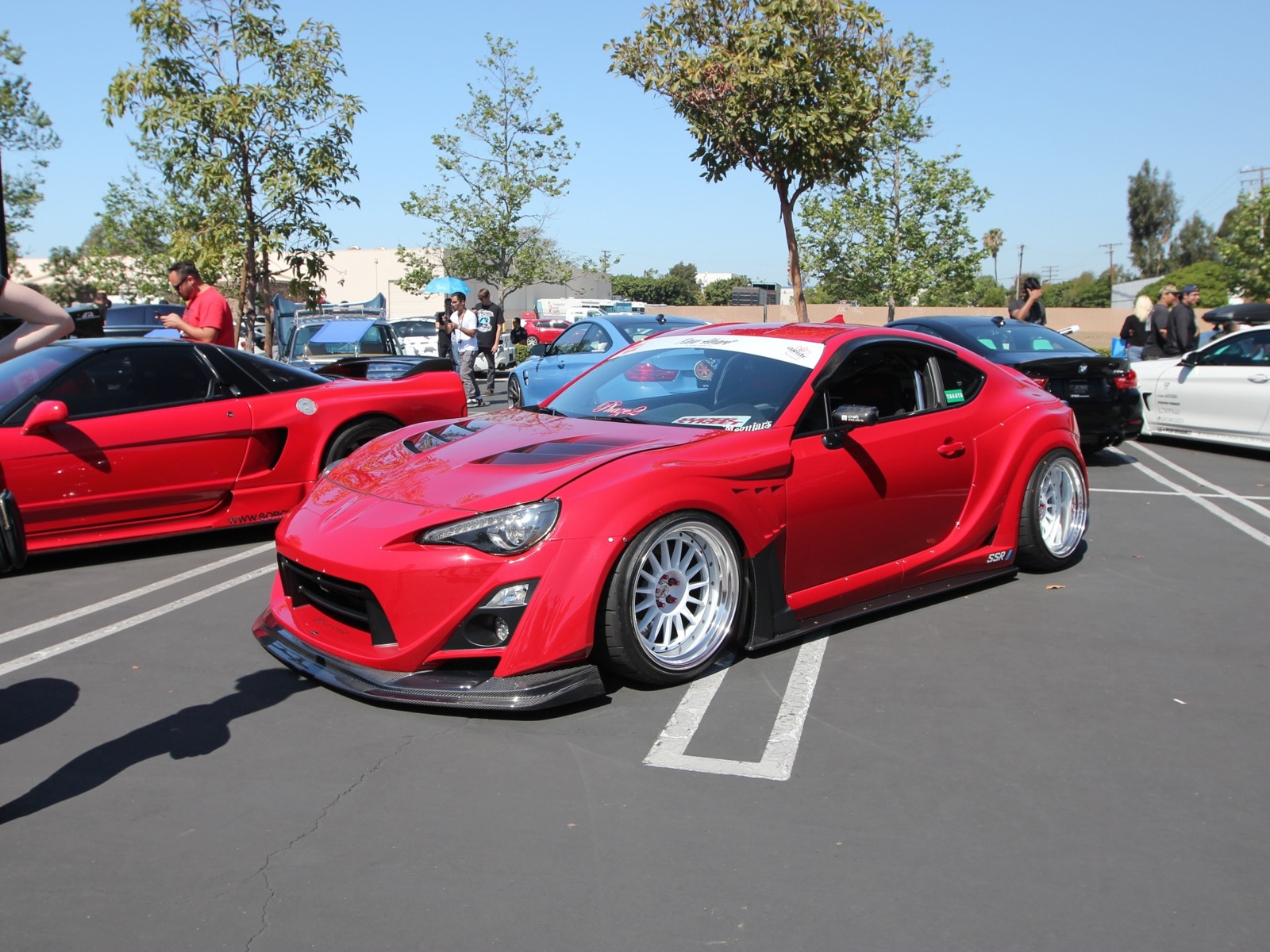 The gold accents on this red RWB Porsche 911 are so subtle, they almost get lost in the lines on the widened German sports car.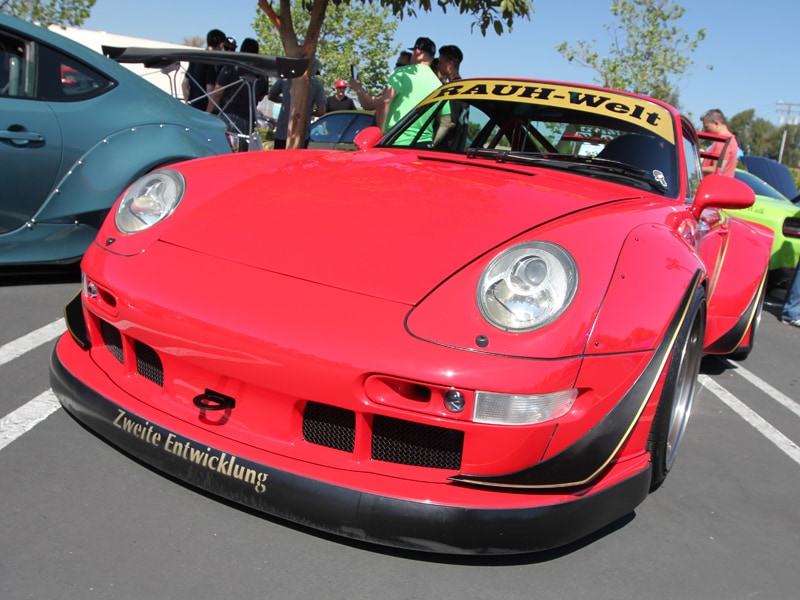 This not-so-subtle triple-decker rear wing, seems almost tame based on the car next to it.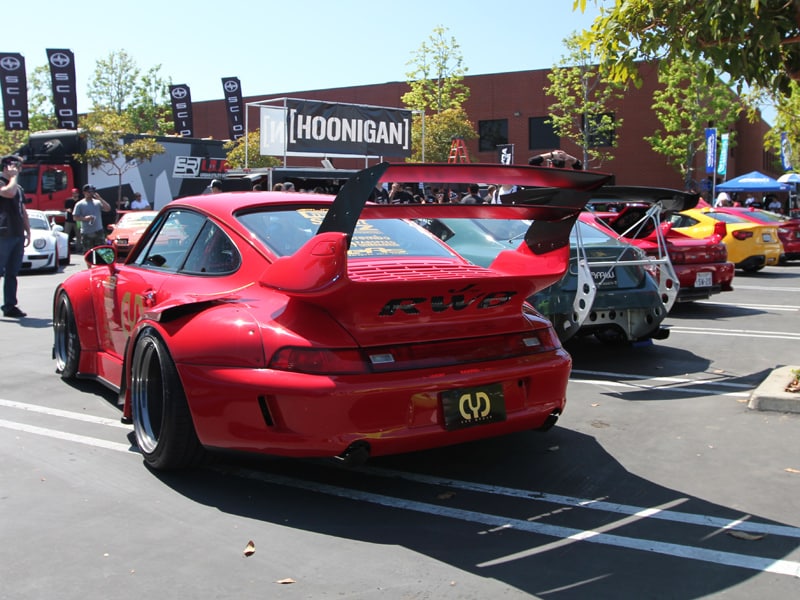 It would appear that boys never grow tired of toys. They only seem to get bigger and more expensive.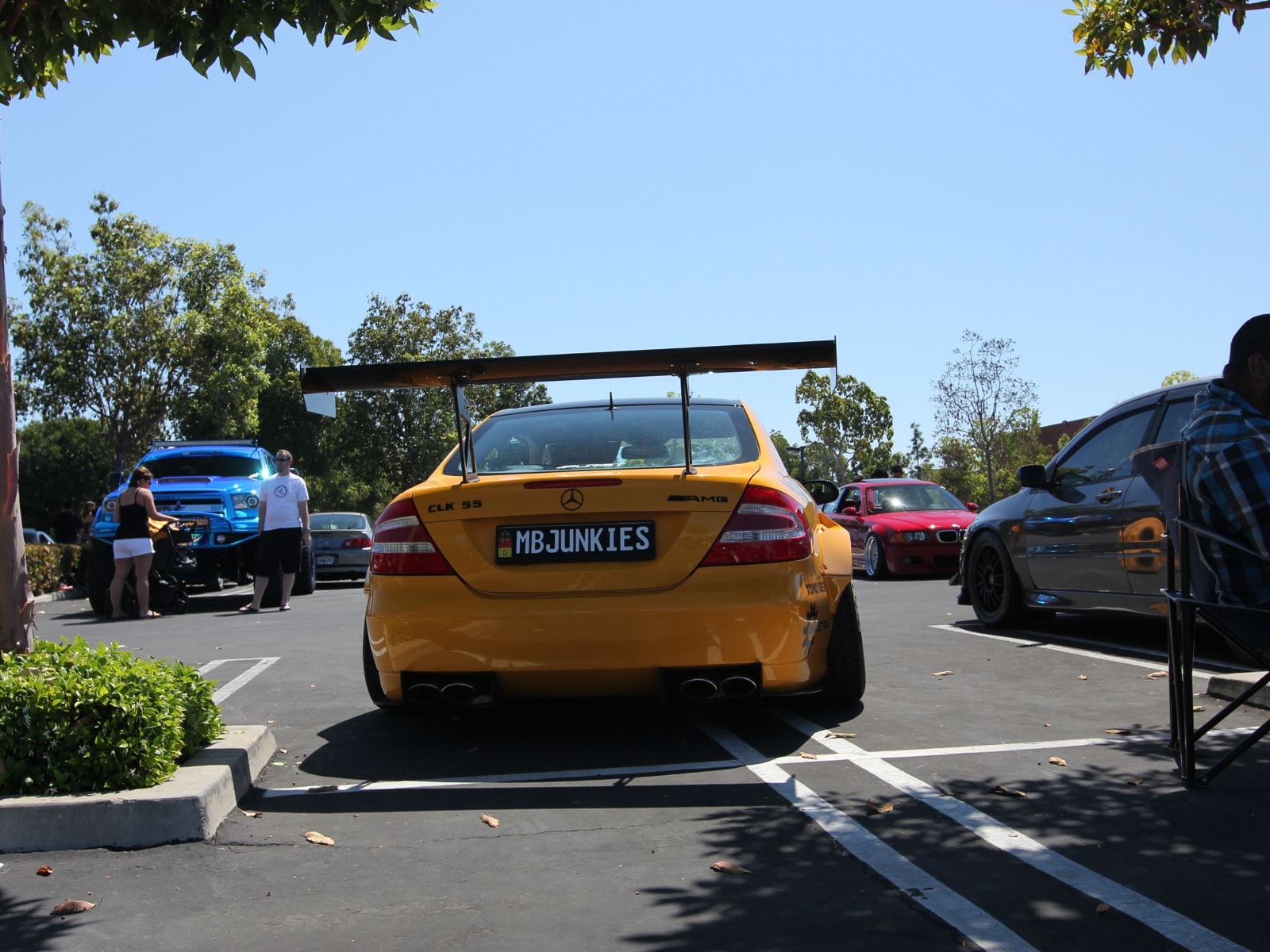 Car shows like Tech Day give owners a chance to bond over similar interests.