Buy a Volvo at a 'Package Discount' and Pick it up Free in Locations from Sweden to Spain!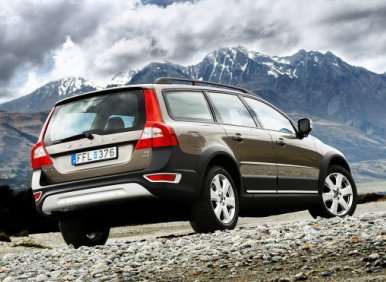 It was a first for Shelly Seymour and Bud Kennedy, of Fort Worth Texas, but for Sharon and Theun Van der Veen, of St. Petersburg, Florida, it was their third time. "It" was buying a new Volvo through this Scandinavian automaker's unique program, and taking delivery in Sweden or a dozen other locations in Europe, with a collection of freebies and supports to start you on your way to a European vacation to any destination of your choice.  Following your travel, your vehicle is sent at no-cost to the U.S.  Sound too good to be true? It isn't! Trust me, I just returned from Sweden on a trip to "test drive" the program and the updated Volvo XC70.
"It's the most well-hidden secret at Volvo," said Anders Robertson, manager of Overseas Delivery, Volvo Cars North America. "With a lot of the legwork done, we think it's an easier, safer way to see a new part of the world, "enthused Robertson, who said that some 2,000 U.S. buyers will take advantage of the program this year that "attracts those who are a little more adventurous and link a car with adventure."
"You can choose how adventurous you are," explained Robertson. "You can travel close by, or take a longer adventure, see relatives in Europe or check out your heritage. The program began in 1956, with a growing number of American diplomats, servicemen and tourists in Europe that had fallen in love with Volvo and wanted to take their 'souvenir' with them back to the U.S." There were 17 cars delivered that first year.
Our seven day adventure began with a two-night stay in Gothenburg, Sweden, the home of Volvo. All transportation was provided by Volvo's concierge service, which took us to an attractive hotel in this picturesque, modern-day city that is the largest port in Scandinavia, plus delivered us to the Volvo headquarters and Safety Center the following day, where we were given tours and a walk-around of our Volvo XC70, before we began our travel. Our personal travel concierge, Ann-Charlotte Carlsson of the West Sweden Tourist Bureau, had set up a route and itinerary prior to our arrival in Sweden through Internet communication, and then met with us to go over maps and last-minute details.
Our motoring adventure to the north of Gothenburg included visits to an art museum; an outdoor sculpture garden on land that was used as an ancient burial ground for early settlers; boat travel along the canals of Gothenburg and to the most westerly island of Sweden; a sauna in the world's only floating sauna- adjacent to the world's only floating hotel; as well as scenic drives through small coastal villages. It was ample opportunity to evaluate a host of safety and comfort and convenience technologies in this crossover model that drives with true European handling!
Sidebar: Volvo Overseas Delivery Program
This Swedish carmaker's Overseas Delivery Program is designed for American consumers, diplomats, members of the military and European expatriates who have taken up residence in the U.S. And, one of the most-amazing parts of the program? You actually save money on your Volvo purchase!
Here's how it works: American buyers wanting to travel to Europe and members of the US military and diplomats who are stationed in Europe can order a Volvo in the U.S and take delivery at one of 13 locations in Europe- from Sweden to Spain. They can drive their U.S.-spec vehicle during their time in Europe, and then have it shipped, without extra charges to their residence in the U.S.
In addition, expatriates - Europeans who have relocated to the U.S. for an extended period of time – can order a U.S.-spec Volvo and have it delivered in the US for use here.
Volvo buyers, who are at least 18 years old and have a license and passport, can combine their purchase with a vacation to Europe; the package comes with a Volvo factory tour, a visit to Volvo's Safety Center, and a walk-around of your vehicle with a personal demonstration of all of your model's features and technologies. It also comes with airport pickup and transportation services before the time of your car's delivery; a hotel stay in Volvo's hometown, Gothenburg, Sweden; and concierge services to assist with setting up travel on the European continent.
Volvo's Overseas Delivery program bundles the purchase price of a vehicle through a U.S. retailer, as well as two round-trip flights to Sweden and a waver on the 25 percent VAT (European tax) that would ordinarily be levied on a car being exported back to the U.S.  Buyers who participate in the program have to take their vacation and return home within two or six months, depending on the official shipping site in Europe where they drop off the car.
In addition to the opportunity for a unique vacation, participants can choose colors, wheels, interiors, inlays, and other features that are otherwise available in Europe only. Additionally, there's a discount of up to eight percent off the U.S. MSRP, depending on the model that is being purchased.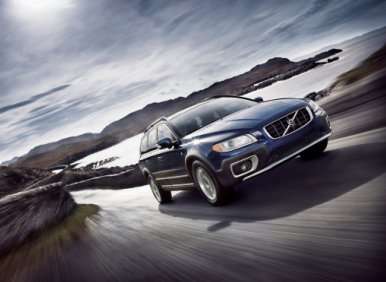 What You'll Need To Do
When you sign up for the Overseas Delivery program at the time of vehicle purchase, you'll need to fill out an order form, a Swedish Application for temporary registration, and a Power of Attorney form. A $2,000 deposit and photocopies of your passport and driver's license also are required. About two weeks later, an order confirmation package arrives in the mail; within two weeks you have to finalize your plans and you have six weeks to head to Europe.
For diplomats who participate in the program, the benefits include discounts on the vehicle's MSRP, the choice of vehicles with specifications designed to meet the requirements of many different countries around the world, a wide variety of pick up locations and direct shipping/return of models to and from the U.S., depending on where diplomats are posted and when they'll return to their home countries.
Active-duty military, who are U.S. residents and serving in Europe, can also participate in the program, which offers savings on the MSRP on U.S.-model Volvos, as well as free return shipping for military personnel returning to the U.S.
Vehicles available through the Volvo Overseas Delivery Program include the C30 and C70; the S60and S80; and the XC lineup including the 60, 70, 90 and 90 R-Design.