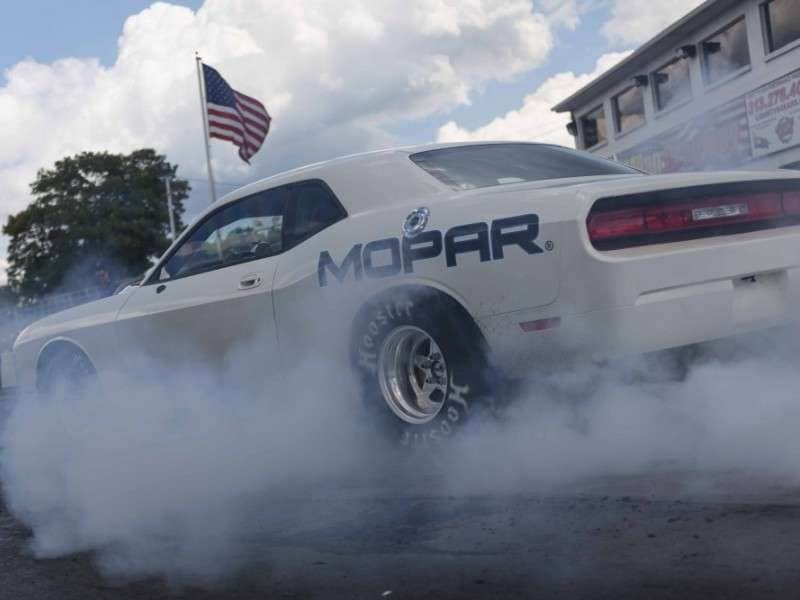 dodge challenger
With the Hellcat ready to dominate the street as the fastest, most powerful production muscle car ever unleashed, the 2015 Dodge Challenger recently showed one lucky group of racers what the new model year will bring for the strip. It happened recently in Indianapolis, at the NHRA U.S. National, where the Dodge brand introduced a 2015 Dodge Challenger test car configured with prototype "Drag Pak" performance upgrades. 
The test car previews the latest in a long line of factory-prepped dragsters designed specifically for grass-roots racers like those in the NHRA's Sportsman class, and was on display in Indy as part of a concerted effort by the company to ensure the 2015 Dodge Challenger Drag Pak vehicle would meet the demands of its target audience. As such, Dodge had a full complement of Mopar and SRT execs on hand, as well as veteran racers, to discuss the new Drag Pak with today's Sportsman drivers.
The starting point was a 2015 Dodge Challenger platform featuring:
Exterior design cues from the 2015 Dodge Challenger SRT, complemented by a white body, retro-style striping and "426 HEMI" identifications
A custom-calibrated, 426-cubic-inch HEMI V8 paired to a Chrysler-based "727" performance transmission with integral line lock
15-inch wheels at all four corners, with the front pair wrapped in 4.5-inch-wide, 28-inch-diameter drag-racing tires and a 9-inch-wide, 30-inch-diameter setup at the back
A "precision performance" braking package
Mopar suspension components, with front struts that can be adjusted for different compression and rebound rates, as well as an adjustable four-link rear suspension and a solid rear axle
A cabin derived from that of the 2015 Dodge Challenger SRT model, enhanced by Mopar gauges, racing seats and a full roll cage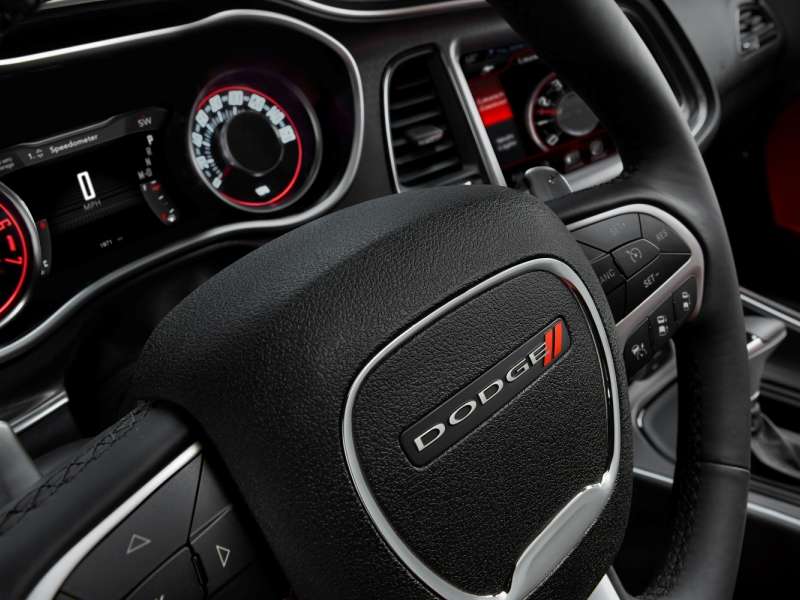 And while Dodge was clear that all of that would be subject to change, the bottom line here is that: "The brand is continuing its commitment to Sportsman racing with the development of the next-generation Drag Pak."