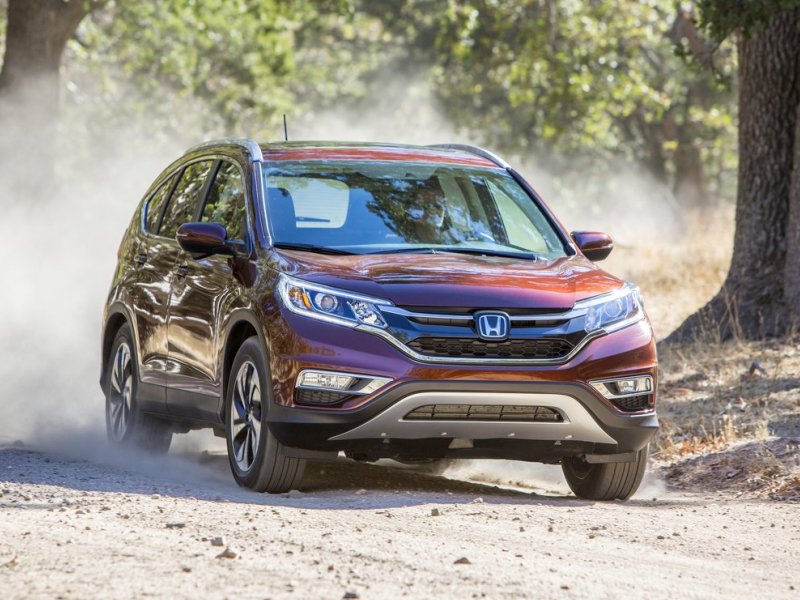 For the second month in a row—but also just the second time in (my) recent memory—the four highest-selling vehicles in December were all trucks, at least if you count the 2015 Honda CR-V as a truck. Of course, whatever you call it, the CR-V's ongoing string of record sales months helped it claim the fourth spot on the December leaderboard, trailing only the usual suspects: the 2015 Ford F-150, Chevrolet Silverado, and Ram 1500. That trio accounted for some 176,414 sales last month, and to put that mark into context, the big three full-size pickups alone outsold every brand in the country in December except for Chevy and Ford.
That trend also shows up when looking at the 2014 sales leaderboard for individual brands. Consider the following top 10 list, showing the fastest-grown auto brands of the previous year:
Maserati—12,943 sales, up 171 percent
Jeep—692,348 sales, up 41.2 percent
Ram—469,139 sales, up 27.5 percent
Mitsubishi—77,643 sales, up 24.8 percent
Subaru—513,693 sales, up 21 percent
Lincoln—94,474 sales, up 15.6 percent
Audi—182,011 sales, up 15.2 percent
Lexus—311,389 sales, up 13.7 percent
Smart—10,453 sales, up 12.8 percent
Nissan—1,269,565 sales, up 12.2 percent
Of those brands, Jeep and Ram offer no cars at all, while a crossover was the best-selling vehicle in December for four: Mitsubishi (Outlander Sport), Subaru (Forester), Audi (Q5) and Lexus (RX). The major outlier here is Nissan, which combined a credible crossover presence with some of the top-performing cars of the year, including the Nissan Sentra (183,268 sales, +41.9 percent) and Nissan Versa (139,781 sales, +19.1 percent). For what it's worth, the Nissan LEAF also set an all-time annual sales record, further becoming the first EV to sell more than 30,000 units in a single year.
As a result, overall industry sales were up 10.9 percent in December, marking the second highest increase of the year behind May, when volume jumped 11.3 percent. Speaking of volume, last month's total was 1,507,928, pushing the industry's annual sales total to 16,531,070 and reflecting a 5.9 percent improvement over 2013; it also represented the first time that industry sales had surpassed 16 million units since 2007.
(Data from the automakers and GoodCarBadCar.net.)