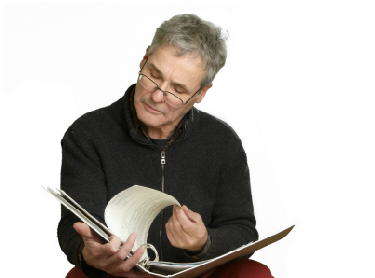 Toyota Sienna Kia Sorento Honda Accord Mazda MAZDA5
2010 has seen its fair share of automotive recalls, and although the year is almost over there are still fresh callback campaigns being announced by a number of different automakers. First up this week is Dodge, which has had to send notice to 76,122 Dodge Ram owners concerning an issue with the vehicle's brake pedal.
On versions of the truck built for the 2010 and 2011 model years - the very latest generation of the vehicle - the brake pedal has displayed a slow return after having been completely depressed. Interestingly, the problem does not actually pose a safety concern in terms of the braking performance of the truck itself. The issue has to do with the fact that the brake lights remain illuminated even though the truck is no longer slowing down, which could increase the risk of a rear collision when driving in traffic. Dodge's solution to the problem is to replace a cap on the vehicle's power steering reservoir that will solve the slow brake pedal return.
Toyota has also re-entered the recall fray, also due to a brake light issue. The all-new 2011 Toyota Sienna has become part of another one of the Japanese brand's 'voluntary' safety recalls in order to replace a bracket used by the minivan to hold its brake light switch. Apparently, the design of the Sienna's parking brake is such that when it is applied, drivers could unwittingly step on the brake light switch bracket and crush it, which could eventually lead to a situation where the brake lights are constantly illuminated. It can also in more extreme cases cause the brakes to remain partially engaged at all times. 94,000 vehicles are affected by the recall.
Korean automaker Kia has been forced to deal with a brake-related recall campaign of its own. Somewhat more serious than the Toyota brake issue, over 7,500 2011 Kia Sorento crossover vehicles could have left the factory with rear brake calipers that were improperly machined. This manufacturing error can lead to a situation where brake fluid leaks out of each caliper, resulting in poor brake performance that could potentially increase the risk of an accident occurring. If fluid gets too low, then an indicator light on the Sorento will illuminate - however, Kia is taking the step of recalling, inspecting and if necessary performing repairs on all affected editions of the automobile.
Kia is also currently investigating a shipment of 2011 Kia Optima sedans that may have left the factory with a defective accelerator spring, a problem which could cause a noise underfoot, as well as a sticky or unresponsive gas pedal. According to a story published by Reuters, only a few hundred of the recently introduced sedans have made it off of dealer lots so far in 2010, but Kia has asked its dealerships to inspect all remaining inventory to determine how widespread the problem might be.
The Automotive News is reporting that another major car company, Honda, has requested that its dealerships take a closer look at a recent batch of brand new vehicles in order to check for potential oil leaks. Concerned that an oversight during the manufacturing process could eventually lead to oil spillage on 2011 Honda Accords and 2011 Honda CR-Vs, 9,300 vehicles in total must be checked by service technicians prior to going on sale. 1,200 of these automobiles are already in the hands of new owners, and these customers will be contacted and asked to return to the dealership so that their vehicles can also participate in the inspection.
The three remaining recalls on this week's list represent serious safety concerns. Mazda has been forced to recall 16,200 Mazda MAZDA5 compact minivans built for the 2009 and 2010 model years due to a fuel pump harness connector that could corrode and snap off while driving, stalling the engine. Volvo has also initiated a stalling-related recall, as reported by USAToday.com, due to a fuel content function in the ECU programming of several models that is too sensitive, leading to a low idle and potentially a complete engine shutdown while slowing the vehicle. The recall affects 6,046 vehicles, including the 2011 Volvo S60 and Volvo S80 sedans and the Volvo XC60 and Volvo XC70 crossovers.
Land Rover's most recent recall is not linked to fuel delivery, but does touch on an equally serious aspect of vehicle safety - the airbag system. 2010 and 2011 Land Rover LR2 compact crossovers were built with a problem that could limit the deployment of the driver's side airbag in a crash situation. 2,956 of the vehicles are being recalled to repair the issue.