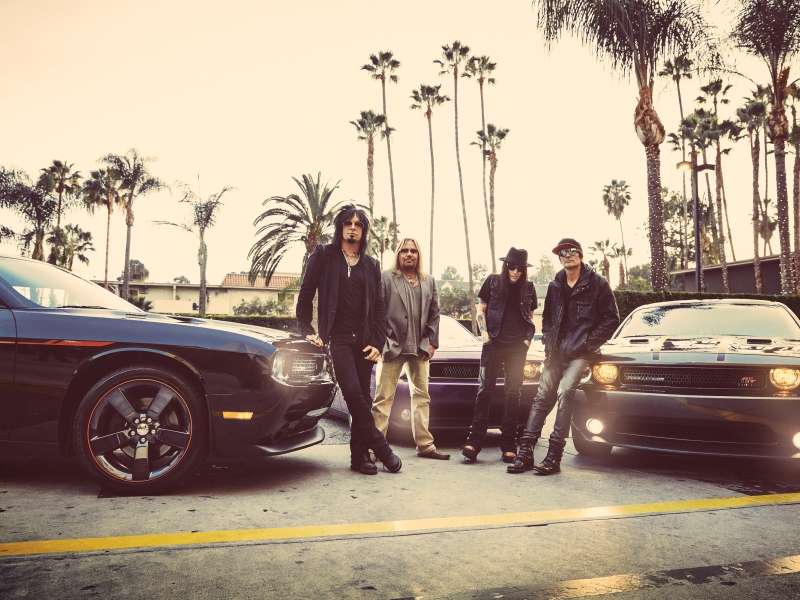 As Dodge prepares to open its second century in the auto business, and Mötley Crüe looks to close the curtain on more than three decades of touring, the brand and the band are teaming up for something special this year: The Crüe's hit single "Kickstart My Heart" is providing the soundtrack for ads for the 2014 Dodge Charger and Challenger, while Dodge is providing sponsorship for the group's "Final Tour."
In fact, the Dodge spots already can be seen at the brand's YouTube channel, among other outlets, although Mötley Crüe isn't hitting the road until July 2 in Grand Rapids, Mich. From there, the tour will extend to more than 70 U.S. venues and, in 2015, continue internationally. That will be the end of the line, however, as the Crüe members went to the extent of signing an official agreement not to tour together again after next year. Needless to say, the group plans on going out on top with the help of guest star Alice Cooper and the kind of stage show you'd expect from the self-styled "most notorious band in the world."
Said the band's bassist, Nikki Sixx: "When it comes to putting together a new show we always push the envelope and that's part of Mötley Crüe's legacy. As far as letting on to what we're doing, that would be like finding out what you're getting for Christmas before you open the presents. We think in an age of too much information, we'd like to keep some surprises close to our chest until we launch the Final Tour."  
For more info and a complete tour schedule, visit: www.Motley.com/tour.