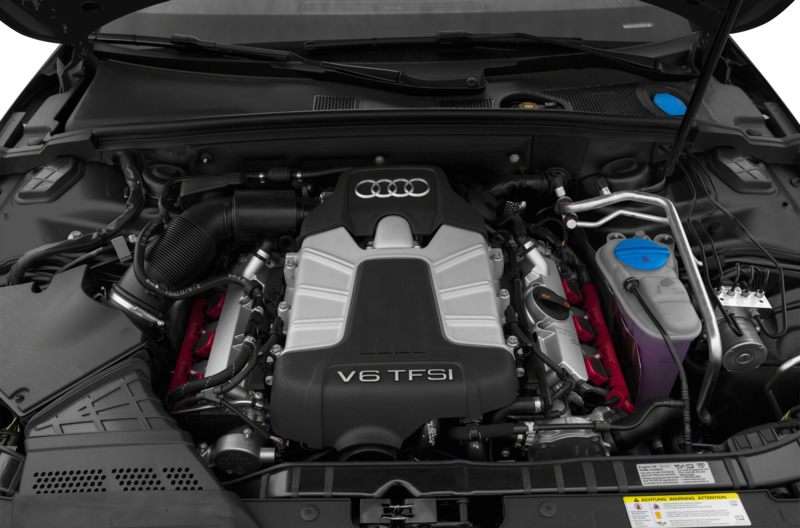 The rising tide of new powertrain technologies just about swept clean the 2014 WardsAuto 10 Best Engines list. As noted by Tom Murphy, writing for WardsAuto.com: "Usually, at least four engines that won the prior year return to the winner's circle. This year, only two are returning winners."
Perhaps the chief reason for all those roster changes: the sudden influx of clean-diesel engines in the U.S. marketplace. In fact, this was the first time in the 20-year history of the Ward's 10 Best Engines program that more than two diesel powerplants were included on the annual honor roll, which featured:
The 3.0-liter supercharged V6 that powers the 2014 Audi S5 and delivers 333 hp and 325 lb.-ft. of torque; also boasting Audi's TSFI fuel-injection technology, this engine is a repeat winner from 2013.
BMW's 3.0-liter I6 turbodiesel, found in the 2014 BMW 535d and developing 255 hp and 413 lb.-ft. of torque—while combining 38 mpg highway with a 5.8-second dash from 0-60.
The first modern-day diesel engine for the light-duty truck segment, in the form of the multiple-award-winning 3.0-liter EcoDiesel V6 that also brought Motor Trend Truck of the Year honors to the 2014 Ram 1500.
Just one electric powertrain, that of the 2014 Fiat 500e. However, it did propel the car "from the chute like a pinball" and "consistently outperformed its indicated range (of 85 miles)."
Ford's suitcase-sized three-cylinder EcoBoost unit, introduced in this country in the 2014 Ford Fiesta, where it rings up an EPA line of 32 mpg city/45 mpg highway/37 mpg combined.
The first modern-day diesel for the mainstream sedan segment—a 2.0-liter, four-cylinder engine that motivates the 2014 Chevy Cruze with 151 horses, 254 lb.-ft. of torque and 46 mpg highway.
Chevy's 6.2-liter V8 on display in the all-conquering 2014 Chevrolet Corvette Stingray, serving up 450 hp, 460 lb.-ft. of torque and 29 mpg highway.
A second repeat winner from last year, the 3.5-liter "Earth Dreams" V6 in the 2014 Honda Accord
Porsche power, courtesy of the six-cylinder boxer-style engine that transforms 2.7 liters ofdisplacement into 275 hp and 213 lb.-ft. of torque in the 2014 Porsche Cayman.
One final dynamo from Deutschland: the 1.8-liter turbocharged I4 powerplant that enables the 2014 VW Jetta to benefit from 170 hp, 184 lb.-ft. of torque and EPA grades of up to 36 mpg highway.