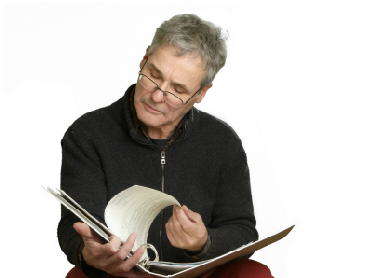 Folks who travel to Detroit during these difficult times will find a city on the brink. Empty factories, broken down warehouses and burnt out homes dominate the tough neighborhoods, while for sale and foreclosure signs litter front yards in upscale suburbs like campaign ads during an election year. At nearly 13 percent, Michigan leads the nation in unemployment thanks to massive job cuts in the auto industry, but there's something else the Motor City is known for, and a few people from that side of town are looking to make a difference for the struggling auto manufacturers.
"We call on every manufacturing plant, every car dealership, garage mechanic to join us," said AJ O'Neil, a locally-known community activist and owner of AJ's Music Cafe in the Detroit suburb of Ferndale, Michigan.
The call is for a massive music event called "", a 10-day marathon festival featuring at least 240 musical acts, all performing in support of the American auto industry. Should the event go as planned, it will set a Guinness world record for the longest consecutive concert by multiple artists.
"Detroit is in all of us. We are all Detroiters, and this marathon is for the industry that made Detroit," said O'Neil to a standing-room only crowd last Friday night at the kickoff of the event. Motown legend and Detroit City Councilwoman Martha Reeves then officially opened the venue with a stirring rendition of "The Star Spangled Banner."
According to the organizers, the event features various themed days that currently relate to the auto industry. One day will be devoted to political figures, another to autoworkers and so forth. According to O'Neil, even the media will have a specific segment set aside for them. A very wide range of musical acts are scheduled to perform during the event; to achieve the world record, there must be less than five minutes of downtime every hour so most acts are generally scheduled in one-hour blocks with a very short transition period.
The crew at AJ's Music Cafe are no strangers to large events. Though barely a year old, the small Cafe gained national recognition last December by offering free coffee to patrons who pledged to purchase a vehicle from Detroit automakers. Prior to that, the Cafe was host to a record-breaking 50-hour "Danny Boy" marathon that saw participation from several political figures, including Michigan Governor Jennifer Granholm. O'Neil is hoping for similar large-scale attractions for this event; native Michigan musicians Bob Seger, Kid Rock and Eminem have been invited to perform, and Governor Granholm as well as President Obama have also been extended invitations.
The goal for the event is to help rally local and national communities to support not just the U.S. auto industry, but American workers in general. Concert attendees and web surfers alike are encouraged to buy American whenever possible, and yes, O'Neil still offers a free cup of coffee to anyone who signs a pledge to make their next vehicle purchase from Ford, GM or Chrysler. In support of the venture, all three manufacturers had vehicles on display at the Cafe for the start of the event.
"We are in the midst of an economic shift and no one quite knows when it will level off," said O'Neil. "This is the Main Street solution to this American challenge."
The Assembly Line Concert will wrap up on March 30 at 5pm. Folks unable to make a visit to Detroit can watch the entire event live through the event web site at http://www.assemblylineconcert.com.