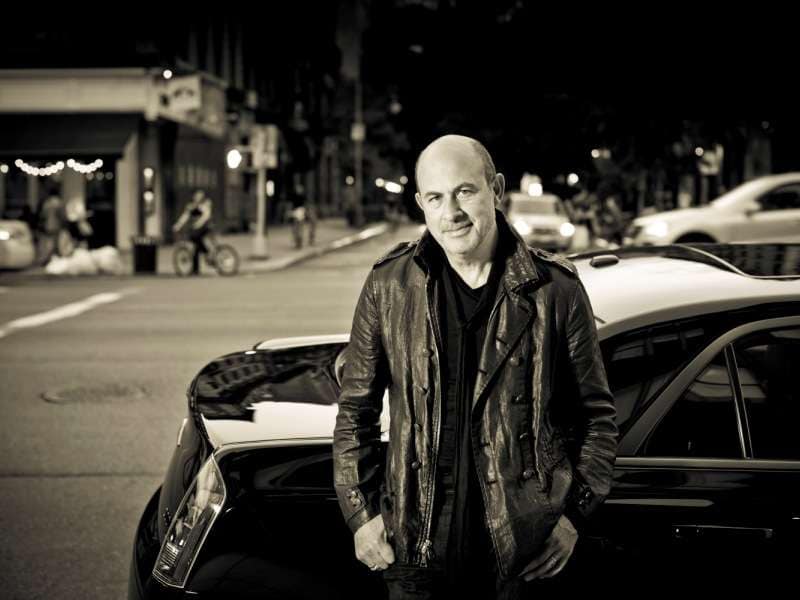 The successful partnership between the Chrysler brand and designer/Detroiter John Varvatos will continue for the new model year, thanks to the recent debut of the aptly named 2014 Chrysler 300C John Varvatos Limited Edition.
This time around, the car takes its inspiration from the noir design cues used by Varvatos' current cologne bottles. As a result, the new 2014 Chrysler 300C model shows the same sophisticated black exterior—using a Phantom Black tri-coat finish—and is highlighted by similarly themed "Titanium-finish" badging and accents. Specific touches include:
A Titanium-finish grille surround that encases Black Chrome grille blades and is set off by the winged Chrysler badge in "Titanium Chrome"
New, more athletic front-fascia styling as well as a more detailed look for the car's LED taillamps
Cast-aluminum wheels, with rear-wheel-drive models riding on 20-inchers, and 19-inch wheels used on AWD configurations
The cabin of the 2014 Chrysler 300C Varvatos version relies on a premium, monochromatic palette that uses Pewter Metallic leather for its seating, accented by a Diesel Gray/black stitching pattern that's one of the designer's hallmarks. The concept here, according to the brand, is a look "that is straight out of his fitted-jacket collection." Except in this case, the appearance is further enhanced with a new gauge design and premium analog clock, both taking their cues from Varvatos' current timepiece collection. Also in the "bespoke environment" of the 2014 Chrysler 300C John Varvatos Limited Edition are appointments in "Poltrona Frau" black leather, "Charcoal Hydrographic Wood" and Gloss Black finish.
Of course, owners also get all the content offered on the 2014 Chrysler 300C itself, including all of Chrysler's top technologies and a choice between V6 and HEMI V8 powertrains; Chrysler's new high-efficiency all-wheel-drive technology is available as well.
The 2014 Chrysler 300C John Varvatos Limited Edition is on its way to dealerships with an MSRP that starts at $44,480.