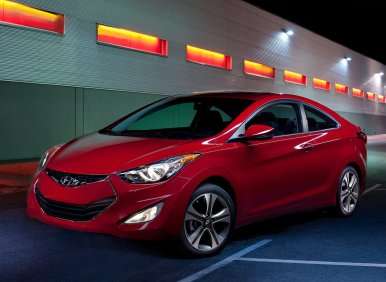 Although they each faced more than their usual share of challenges last year, both Hyundai and Kia once again set new full-year benchmarks for U.S. sales. The former broke the 700,000-unit mark for the very first time, delivering 703,007 units and an 8.9 percent improvement over its sales performance in 2011. In addition, five members of the brand's lineup—the Hyundai Sonata, Hyundai Elantra, Hyundai Veloster, Hyundai Equus and Hyundai Genesis—posted their own full-year sales records. And notably, both the Sonata and Elantra also were among the industry's top 10 vehicles in terms of retail sales.
On the other hand, even as Hyundai sales expanded by their fastest rate in months in December, when deliveries increased by 17 percent, the company ended up underperforming the industry for 2012 as a whole. The U.S. automotive marketplace grew by about 13.4 percent last year—4.5 percent beyond Hyundai's pace.
The situation was then reversed for Kia. Backed by strong sales earlier this year, Kia grew volume by 14.9 percent in 2012 and  delivered 557,599 units; it was the first time the brand had sold more than half a million units in a single year in the United States. But in December itself, Kia's streak of 27 consecutive monthly sales records came to a decisive halt, with the brand actually losing ground. The bottom line for Kia showed 39,178 sales that represented a fairly steep 9.7 percent decline.
December Auto Sales: Hyundai's Healthiest Performers
The clear volume leaders for the Hyundai brand in 2012 were the record-setting Hyundai Elantra and Hyundai Sonata. Both cars closed out the previous year with more than 200,000 sales, with the Elantra moving 202,034 units (+8.4 percent) and the Sonata responsible for 230,605 deliveries (+2 percent). For what it's worth the pair also happens to be among the products that Hyundai builds in the U.S., at its plant in Alabama.
Other sales stars for Hyundai included:
Hyundai Azera—The new iteration of the brand's near-luxury sedan rang up a gaudy 2012 sales boost of more than 453 percent, albeit while delivering just 8,431 units—for the entire year.
Hyundai Veloster—Similarly, Hyundai's hottest hatch had a sales increase in excess of 275 percent, but primarily because 2012 was its first full year on the market. Still, the Veloster managed a not-insignificant 34,862 sales last year for Hyundai.
Hyundai Equus—The Equus also posted a big gain in 2012—north of 24 percent—while selling in fairly low numbers (3,972 total deliveries last year).
"We closed 2012 with strong demand in both volume and premium segments, and all-time sales records for December and the full year," said John Krafcik, president and CEO, Hyundai Motor America. "2013 will mark our first full year of three-shift U.S. production for Sonata, Elantra, and Santa Fe, which will allow us to better meet the demand we're seeing from American car buyers for our three most popular vehicles."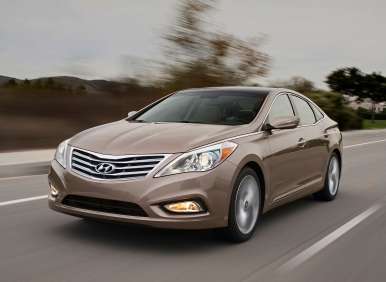 December Auto Sales: Kia Optima Tops 150K in Sales
As was the case with Hyundai, Kia's success in 2012 came not so much from its whole lineup as from an important core of that lineup. Thus, out of the seven Kia nameplates currently active in the new-vehicle marketplace, only three of them were in the black in 2012:
Kia Rio—The brand's sharp-looking subcompact scored very strong results earlier last year and tallied 40,275 deliveries on the year, representing a jump of more than 100 percent over its 2011 numbers.
Kia Optima—The Kia Optima led the brand in sales volume every single month of 2012, and also became the first Kia vehicle to sell more than 150,000 units in this country, on its way to 152,399 deliveries and an increase in sales of 80.2 percent.
Kia Soul—Still funky after all these years, the Kia Soul's 115,778 sales last year were good for a 13.2 percent sales advance.
The Kia Sorento's 2012 sales total was up in the six figures, too—119,597, to be exact—but that translated into an 8 percent decline for the midsize crossover. Of course, with the extensively refreshed 2014 Kia Sorento due to land in dealerships in the near future, Kia's likely to see a rebound in demand for the vehicle this year.
The party line from Byung Mo Ahn, group vice president of Kia Motors America (and Kia Motors Manufacturing Georgia): "Kia is advancing value to new levels of sophistication by combining world-class automotive design, cutting-edge technologies and premium amenities with affordable pricing, and the brand's maturation process will continue this year with seven all-new or significantly redesigned vehicles scheduled to arrive in our showrooms over the next 12 months."