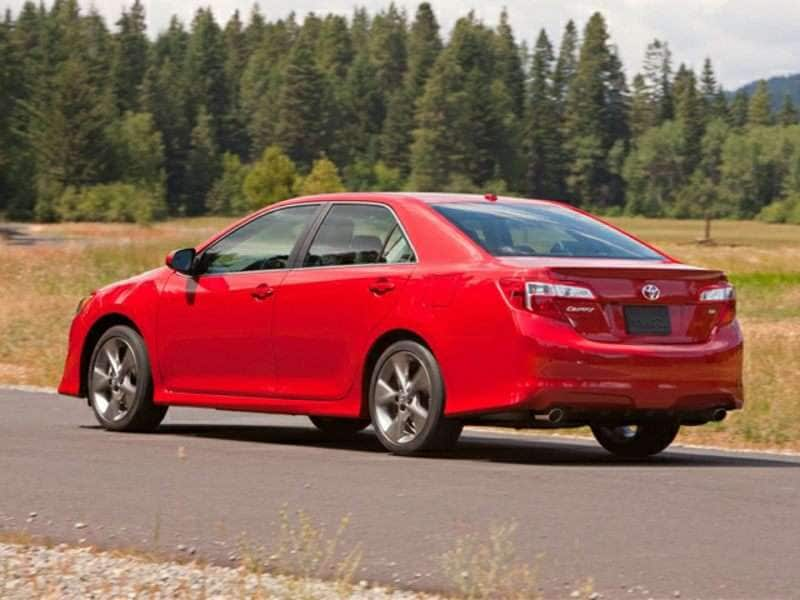 It's official: the Toyota Camry is the best selling passenger car in the U.S. for the thirteenth year straight. The numbers show it all, sales for the year stand at 408,484 units. This put the Camry ahead of the Honda Accord (366,678 units sold), Nissan Altima (320,723 units sold), and the Ford Fusion (295,280 units sold).
Even with that bit of good news, December saw sales for Toyota Motor Sales U.S.A. drop 1.7 percent to 190,843 vehicles. But for the year, Toyota saw an increase of 7.4 percent to 2,236,042 vehicles.
"The auto industry was a consistent bright spot in the economic recovery throughout 2013. We expect the economy will continue to gain strength in 2014, with car sales rising to pre-recession levels," said Bill Fay, Toyota division group vice president and general manager.
Now for a closer look into the brands themselves and see how they fared for both December and 2013 overall.
Toyota: Even though the Camry was the best-selling sedan in the U.S., Toyota saw December sales slide 4.6 percent to 156,086 units. The reason for this decline is that most of Toyota's lineup saw a drop in sales. Only five models bucked this trend: RAV4 (up 46.1 percent), Avalon (up 20.1 percent), Tundra (up 7.2 percent), Land Cruiser (up 3.2 percent), and Highlander (up 1.3 percent).
For the year, Toyota sold 1,962,195 units, an increase of 6.7 percent. The Avalon had its best year ever with 70,990 units sold, an increase of 140.2 percent.
Scion: The past eleven months saw Scion struggle in sales and sadly December saw that trend continue. Monthly sales dropped 10.6 percent to 79,382 units. The best seller for the month was the boxy xB with 1,288 units. That was followed by the tC coupe with 1,143 units.
For the whole year, Scion posted sales of 4,323 units, a decrease of 21.7 percent. The tC was the big seller for the year with 19,054 units, followed by the FR-S with 18,327 units
Lexus: December sales were very good for Lexus. Sales for the luxury brand totaled 34,757 units, an 13.6 percent increase when compared to last December. For the entire year, Lexus saw sales increase 12.2 percent to 273,847 units.
Not surprisingly, the RX and ES were the top selling models for the month (RX: 13,169 units; ES: 8,213 units) and the year (RX: 103,920 units; ES: 72,581 units).