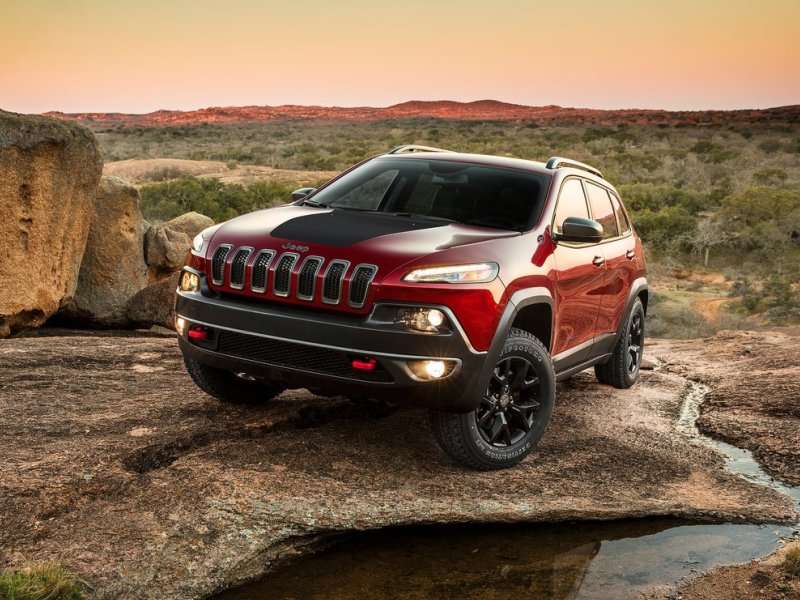 Although it was thanks almost entirely to the 2014 Jeep Cherokee, the Chrysler Group capped off its 45th straight month of year-over-year sales gains with a 5.7 increase in volume in December, delivering 161,007 new vehicles. That performance, in return, was enough to deliver a 9 percent sales jump for 2013 as a whole, when the automaker sold 1,800,368 units. But even as it managed to run ahead of the industry sales averages for both last month and last year, the Chrysler Group's biggest successes in December were sharply focused on just a few models—most of them in the Jeep division.
The new 2014 Jeep Cherokee racked up a very impressive 15,038 sales in its first December at dealerships, and with both the 2014 Jeep Wrangler (12,028 sales) and Jeep Patriot (6,158 sales) setting all-time volume records for the month, the Jeep brand itself also set a new December benchmark for sales. On the other hand, even as its 53,275 December sales marked a 33.6 percent jump in volume, the Jeep division actually would have been in the red without the Cherokee's contributions.
Meanwhile, both the Chrysler and Dodge brands were in the red, and the Fiat division's 1 percent gain came entirely on the back of the new 2014 Fiat 500L; the Fiat 500 endured a 37 percent drop in demand in December, on 2,324 sales. Similarly, the Ram division saw a healthy 17 percent gain last month, thanks to 36,028 sales, but the 2014 Ram 1500—itself up 10.6 percent—accounted for 33,405 of them.
The Chrysler Group's only other double-digit gainers from December were the 2014 Dodge Charger, which enjoyed a 29 percent sales spike on 10,145 deliveries, and the 2014 Ram Cargo Van, which delivered 751 units and an 11.4 percent increase in volume.
The party line from Reid Bigland, head of U.S. Sales for the automaker:  "Chrysler Group ended the year with a 6 percent sales gain in December and our 45th-consecutive month of year-over-year sales gains. Our Jeep and Ram Truck brands had a strong finish led by the all-new 2014 Jeep Cherokee and the Ram pickup truck, Motor Trend's 2014 Truck of the Year. Sales of the new Cherokee topped 15,000 units in December as our newest SUV continues its solid sales performance out of the gate."