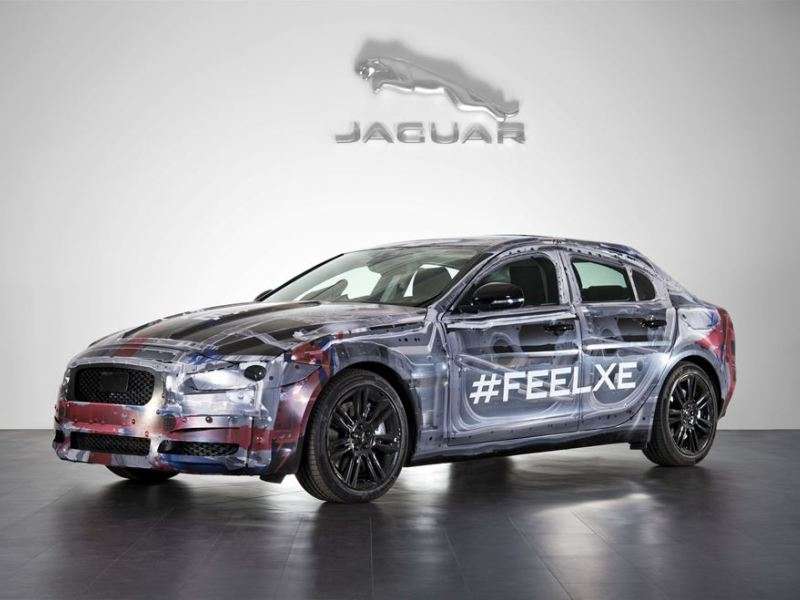 2015 jaguar xe
After many months of agonizing teasers, Jaguar has announced an official reveal date for the production variant of the XE compact luxury sedan. The British luxury automaker announced the XE will debut on September 8th at an event in London. Sales will begin in Europe in 2015, followed by North America in 2016.
Jaguar has also revealed a few other details surrounding their upcoming compact luxury sedan. The XE will utilize an all-new, aluminum architecture, complete with a double-wishbone front suspension setup from the F-Type and a new Integral Link rear suspension.
"Jaguar vehicles' have always been renowned for a balance of precise handling and high-quality ride. The XE is the culmination of everything the company has learned over the years. The Integral Link rear suspension provides a combination of supple ride and crisp handling that is unmatched in this segment. We are on target to deliver a vehicle that dynamically outperforms our rivals," said Mike Cross, Jaguar's Chief Engineer of Vehicle Integrity.
The XE will also come equipped with an Electric Power Assisted Steering system and a unique traction control system called All Surface Progress Control which works like a low-speed cruise control system to get the vehicle moving in slippery conditions.