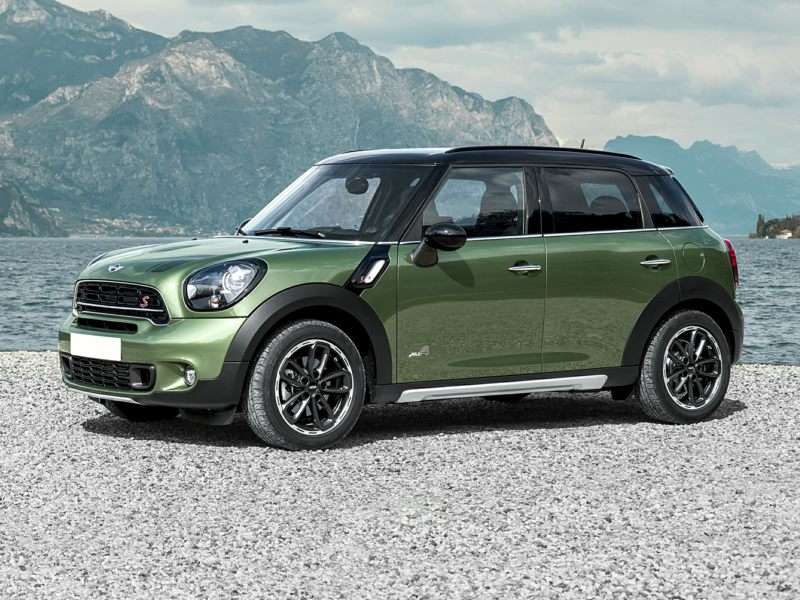 2016 MINI Cooper Countryman ・ Photo by MINI
Sport utility vehicles weren't always cute; in fact, the word was considered downright insulting until a change in trends. Back in the day, SUVs were tough and rugged, basically trucks with closed beds, and they earned attention for having both a domineering presence and gas-guzzling power. In other words, no soft or feminine descriptors were necessary or applicable. Things changed when crossovers began to gain popularity; sensing a new opportunity, car designers softened the edges a bit, making this entire category of vehicles more approachable. And it worked. Crossovers earned the honor of being one of the most competitive categories, and, though not all crossover success can be attributed to cuteness, it certainly hasn't hurt. There are even some models on this list that fall firmly into the true SUV category. Take a look at 10 of the cutest sport utes on the road.
1) 2016 Mazda CX-5
The 2016 Mazda CX-5, a compact crossover with room for five passengers, earns points for its athletic yet approachable stance, which perfectly conveys the vehicle's playful personality and lands it on our list of 10 cute SUVs. A new grille design and updated tail lamps are a subtle but effective boost for this year. The interior's attractive as well; it's classy, yet practical, thanks to Mazda's understanding that a CX-5 owner is likely to make the most of every inch of space. As for the driving experience, the CX-5 feels much more like a compact hatchback than a compact SUV. Handling is sharp yet composed, with steering and suspension systems that provide excellent feedback. The base 2.0-liter four-cylinder model makes 155 horsepower, and offers a six-speed manual and a six-speed automatic transmission. The optional 2.5-liter four-cylinder boosts output to 184 horsepower and comes only with the automatic. Both offer the option of all-wheel drive.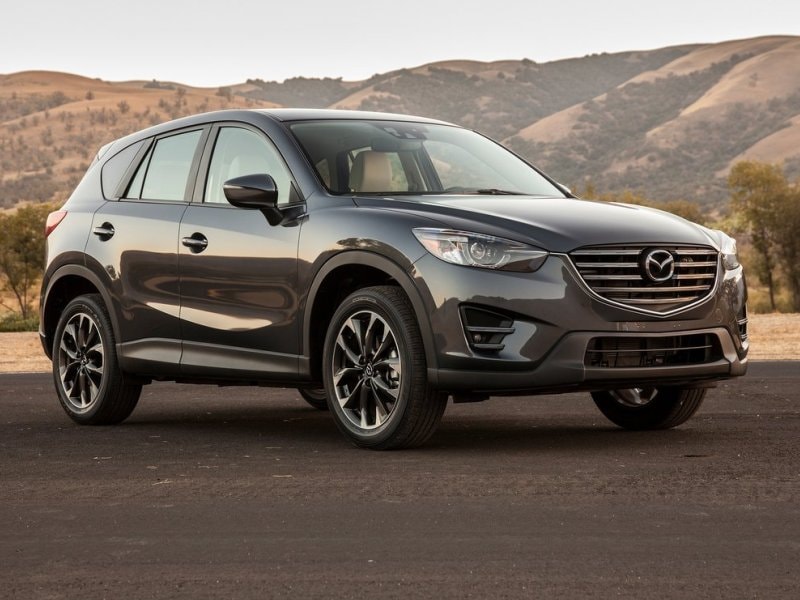 Photo by Mazda
2) 2016 Subaru Crosstrek
Subarus are probably most often described as functional or practical, and with the exception of the rally-ready WRX STI, they're typically about as sexy as a set of luggage. To be fair, this is a brand thats reputation depends on all-weather reliability for people who rarely remove their snow boots, and cuteness probably isn't a priority. The 2016 Subaru Crosstrek, however, fits the bill and lands amongst the 10 cutest SUVs. It's fairly short for an SUV, making it seem more diminutive than it actually is. The roof rack gives it a playful feel. And it comes in bright colors. The Crosstrek features standard all-wheel drive that enables it to stray off the pavement, plus seating for five passengers and generous cargo capacity. All Crosstreks make a modest 148 horsepower from its 2.0-liter four-cylinder engine, but earn great fuel economy for an all-wheel drive SUV.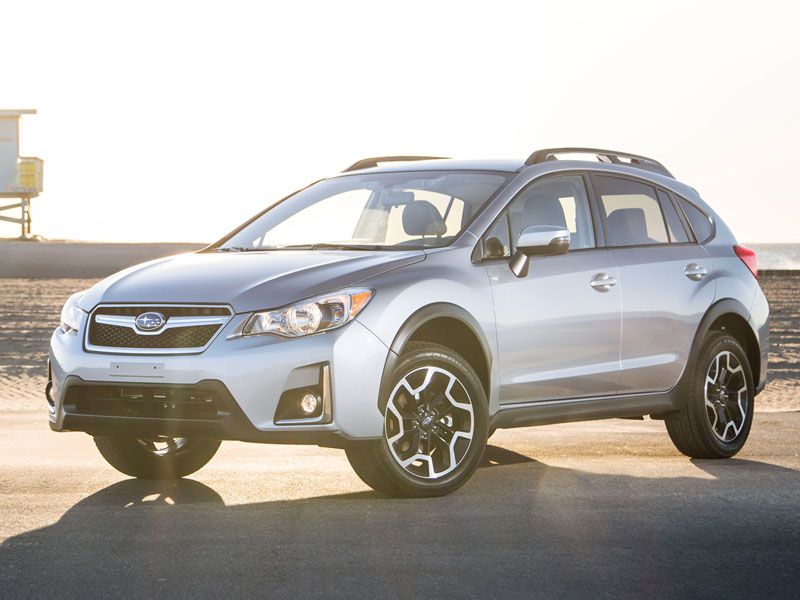 3) 2016 Honda HR-V
All new for the 2016 model year, the Honda HR-V is a compact crossover that seats five passengers and offers plenty of cargo space. The HR-V has modern and fresh styling; though some of Honda's SUVs have been on the boxier side (such as the Pilot and the Element) the HR-V instead takes cues from Honda's sporty compact cars. The HR-V's interior caters to its affordable entry-level price, but it's still thoughtfully designed and built to maximize available cargo space. The 2016 HR-V features a 1.8-liter 4-cylinder engine that makes 141 horsepower and 127 lb-ft of torque, and offers a six-speed manual transmission and a continuously variable automatic. Front-wheel drive comes standard with this cute SUV, but all-wheel drive is optional.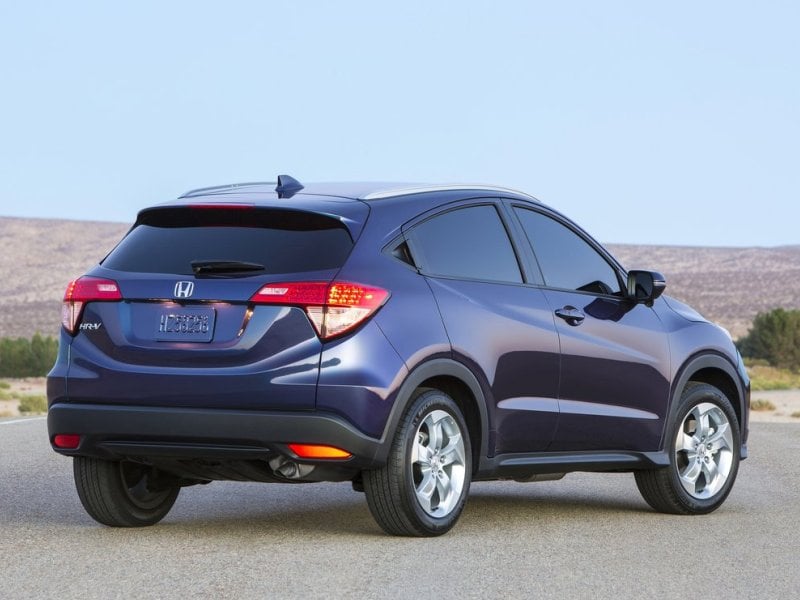 Photo by Honda
4) 2016 Nissan Juke
The 2016 Nissan Juke is a compact SUV that stands out thanks to its distinctive hatchback-inspired styling. Hatchback cues are pretty common in the crossover segment, but with the Juke, it's really obvious and helps make this one of our favorite cute SUVs. The Juke carries five passengers within its colorful cabin. The Nissan Juke is powered by a  turbocharged 188-horsepower, 1.6-liter four-cylinder engine, and offers the choice of a six-speed manual transmission (in front-wheel drive models) or an efficient continuously variable automatic (in both front- and all-wheel drive models). In addition to the Juke's good looks, it offers competitive fuel economy and good handling. Two NISMO performance models are available, and they amp up the styling as well as the horsepower with exclusive sport-inspired touches.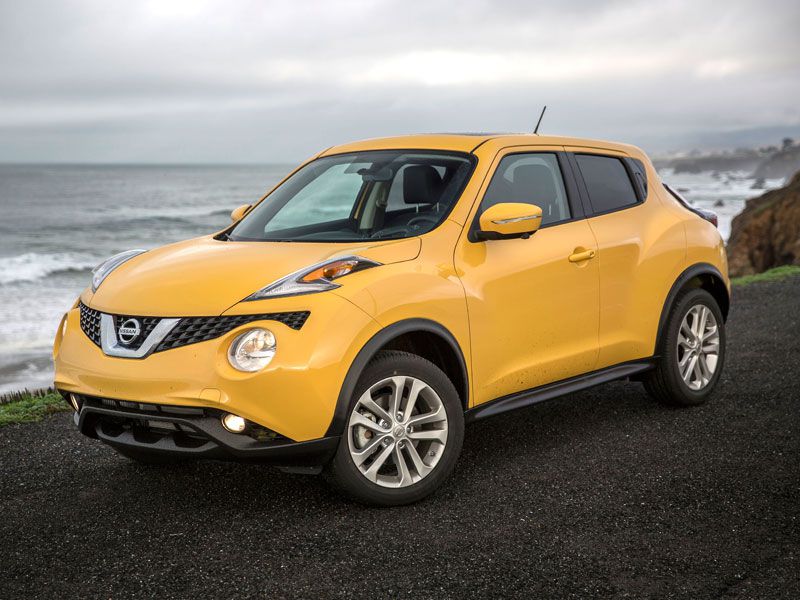 Photo by Nissan USA
5) 2016 FIAT 500X
As if the compact SUV field wasn't crowded enough, FIAT throws its hat into the ring with another cute SUV for this year, the 500X. The FIAT 500X, understandably, is an evolution of the brand's 500 compact hatchback. It's a little bigger than the 500, with slightly higher ground clearance. Like the 500, the 500X is available in a bunch of different color combinations, and the interior is finished in high-end materials that are usually found in more expensive cars. The FIAT 500X also provides decent performance and fuel economy from its two available engines. The base is a turbocharged 1.4-liter four-cylinder making 160 horsepower; an optional 2.4-liter four-cylinder boosts output to 180 horsepower. A six-speed manual and a nine-speed automatic transmission is available. The 2016 FIAT 500X is front-wheel drive, and offers all-wheel drive with the larger engine.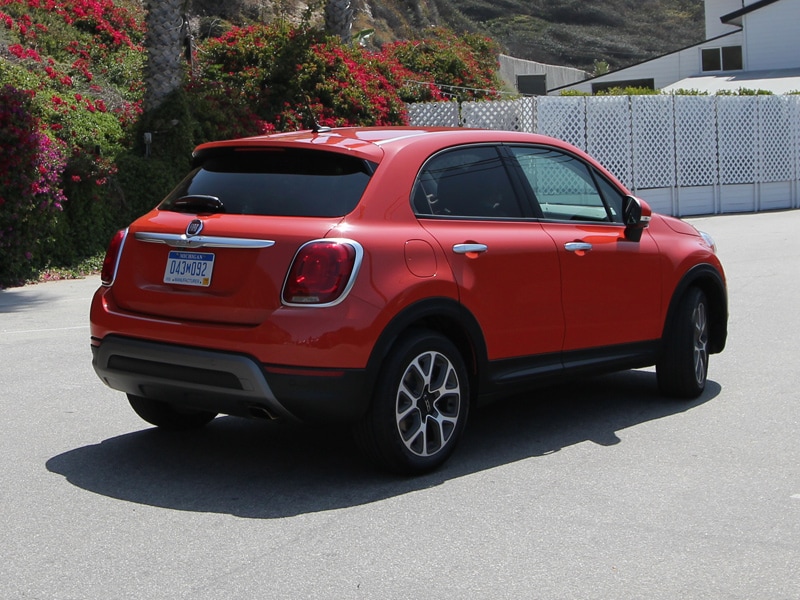 6) 2016 MINI Cooper Countryman
The MINI Cooper is another car that's successful, at least in part, thanks to its European charm and, yes, cuteness. The 2016 MINI Cooper Countryman is a compact SUV version of the Cooper that was introduced in 2011, and it boasts styling that is both classic and retro. It really is just a larger MINI hatch with many of the same features, such as large multi-spoke alloy wheels, generously-applied chrome trim, and high-contrast color combinations. The 2016 Cooper Countryman features a 1.6-liter four-cylinder engine that makes 121 horsepower, an upgraded turbocharged version of that engine for 181 horsepower, or the John Cooper Works ALL4, which tunes the same turbocharged four-cylinder to produce 208 horsepower. All-wheel drive is available on the ALL4-designated trim levels of the 2016 MINI Cooper Countryman.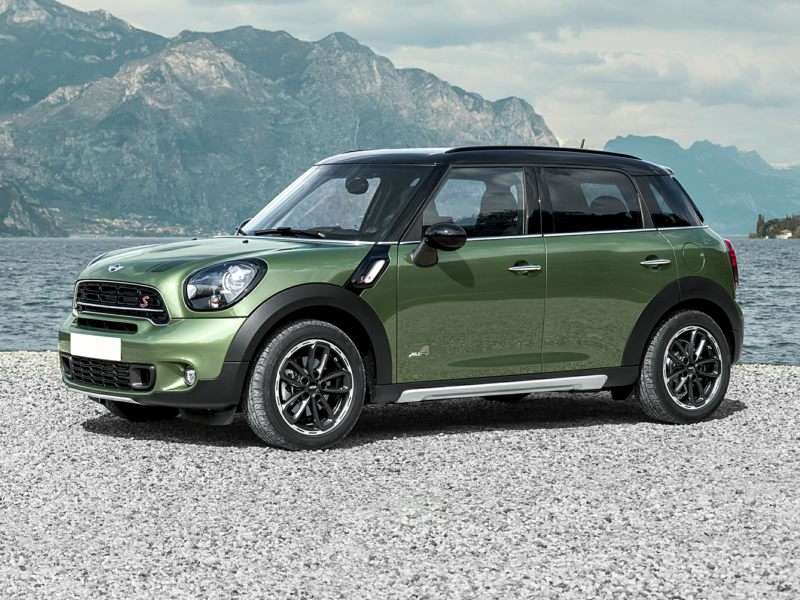 Photo by MINI
7) 2016 Chevrolet Trax
Chevrolet's been nailing it lately with a great lineup of cute and affordable compact cars. The 2016 Chevy Trax, a five-passenger crossover in its second year, is like the (little) big sibling to the Cruze and the Spark, and an affordable cute SUV. A large grille, with prominent bowtie branding, dominates the front end of the compact crossover, but the rest of the vehicle is actually humble and eager to please. The interior lacks sophistication, but that's a casualty of the fact that the Trax is built to satisfy a low target price point. The Trax was designed primarily to appeal to city dwellers, easy to maneuver and is quite versatile. The Trax comes powered by a 1.4-liter turbocharged four-cylinder engine that makes 138 horsepower, and comes with a six-speed automatic transmission. Front-wheel drive is standard, and all-wheel drive is an option.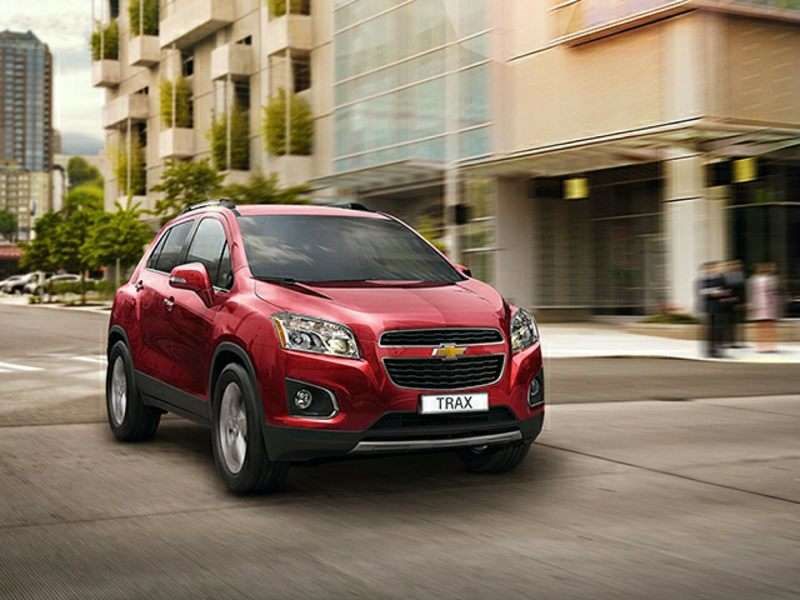 8) 2016 Mercedes-Benz GLC-Class
The 2016 Mercedes-Benz GLC-Class is another compact luxury SUV that's totally new for this year. The GLC-Class' adorability is due much more to its size than its styling. True, it's a little bit sleeker and more rounded than its Mercedes' stable-mates of late, but it's not the only Mercedes SUV to make its debut this year, and overall, it's one good-looking family. The gently curved haunches and sides of the GLC-Class give way to an attention-getting front end that features plenty of sharp edges. Overall, the 2016 GLC-Class presents a willing companion in a well-designed package. The first trim level on deck, the GLC300, comes powered by a 241-horsepower turbocharged 2.0-liter four-cylinder, paired to a new nine-speed automatic transmission. Rear-wheel drive complements the GLC-Class' handling, but the Mercedes-Benz' 4MATIC all-wheel drive system is available.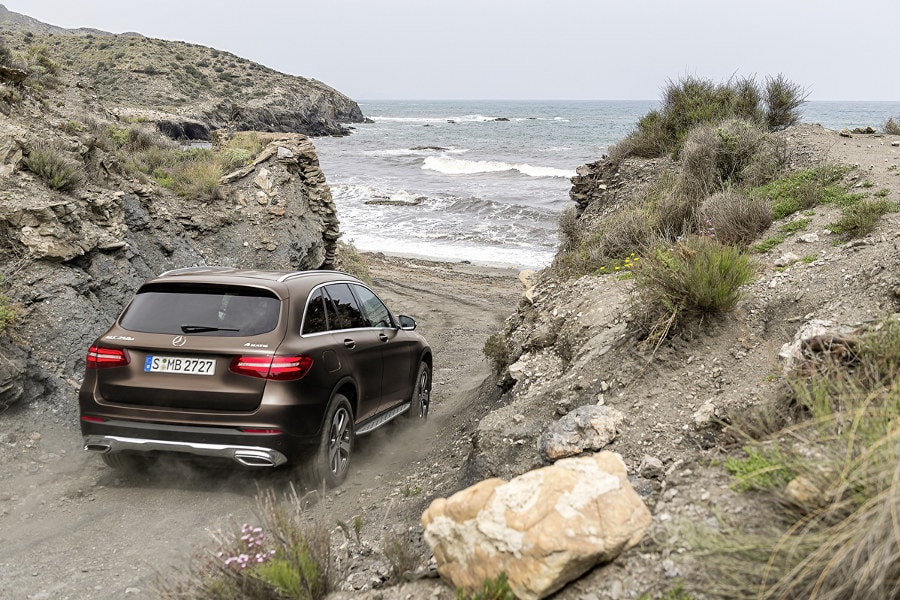 9) 2016 BMW X1
BMW's styling tends to run more toward curvaceous than cute, but there's just something about the 2016 X1. Though it adheres to the brand's clearly-defined design cues, the X1's compact size makes it feel, somehow, more approachable. This small and stylish luxury SUV, which seats five passengers, represents one of the more affordable vehicles in the brand's lineup, which doesn't hurt its cuteness factor, either. The X1's cabin boasts comfy seating and a generous amount of cargo space. The BMW X1 is all new for 2016 and is available with just one engine, although the selection is expected to expand in the coming years. The X1's 2.0-liter turbocharged motor generates 228 horsepower and 258 lb-ft of torque, and comes matched to a new standard eight-speed automatic transmission. All-wheel drive is included in the price, too.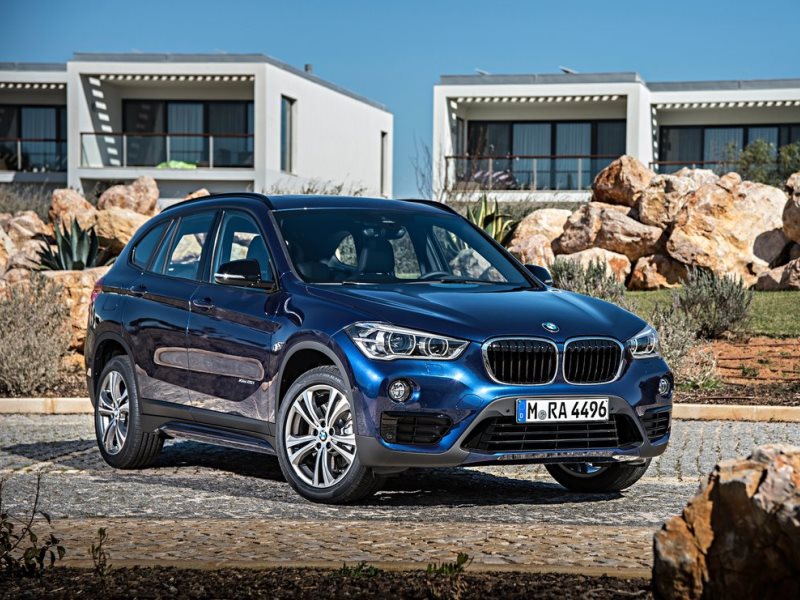 Photo by BMW
10) 2016 Land Rover Range Rover Evoque
The 2016 Land Rover Range Rover Evoque is one of the few true SUVs on this list to escape the crossover categorization, and the brand's reputation for off-road prowess is enough to raise an eyebrow at the idea that this Rover betrays any cuteness whatsoever. But! The five-passenger Range Rover Evoque is available in a two-door body style as well as the standard four-door, which may evoke the image of smaller, peppier, more nimble vehicles. It's definitely a different look for an SUV, one that isn't often seen, and the Evoque wears it quite well. The interior is stylish as well, and buyers can enjoy the grunt of its 240-horsepower, 2.0-liter turbocharged engine, which comes paired to a nine-speed automatic transmission and standard four-wheel drive. Fuel economy is decent, too, for a luxury SUV.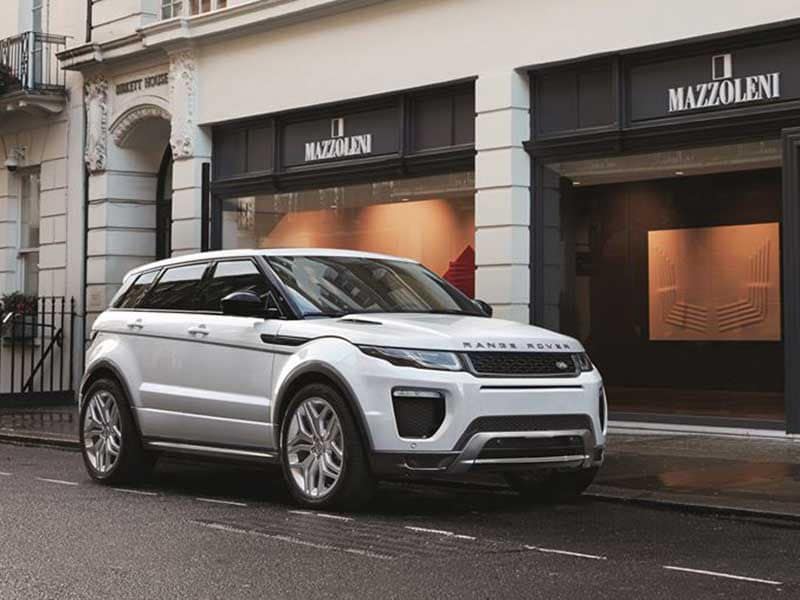 Photo by Land Rover