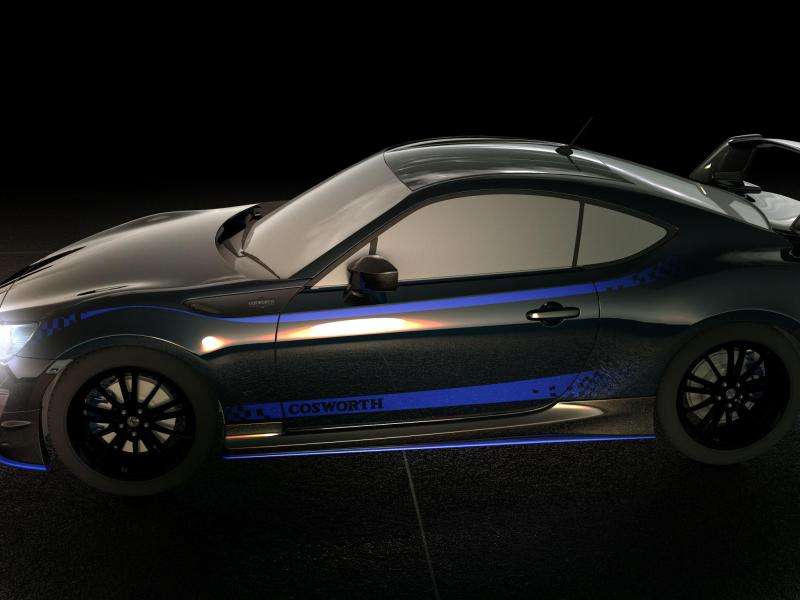 If you happen to be the owner of a Scion FR-S or Subaru BRZ and ever wished for a bit more oomph, then some recent news from Cosworth should be of some interest. The motorsports and aftermarket provider announced its first "Power Package" upgrade kit for the Scion FR-S, Subaru BRZ, and Toyota GT86.
"We are now able to supply completely validated solutions – as an entire system – to guarantee reliability and performance. This is a huge step change and one that will enable Cosworth to become the performance upgrade partner of choice for car manufacturers, as well as tuning professionals and enthusiasts around the world," said Hal Reisiger, Cosworth Group Chief Executive.
The first power package on offer includes a new exhaust system, air filter, and ECU recalibration for the 2.0L Boxer-Four. This package boosts power from 200 to 230 horsepower. But Cosworth isn't finished. The company also announced two other power packages which boost power to 325 or 380 horsepower. No details on how either package achieves that though.
No word on pricing at this time.