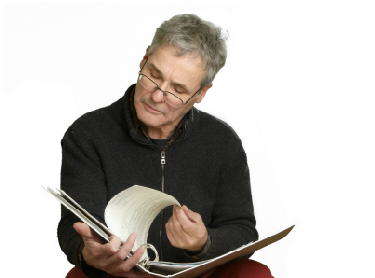 People have gotten used to hitting big box stores in order to satisfy a huge variety of their shopping needs. In addition to specialized outlets such as Home Depot and Lowes, wholesale retailers like Costco have in the past decade or so greatly expanded the type of merchandise that they offer. This has included moving heavily into automotive products and services, including mechanical work and tire installation and sales.
In addition to their in-house offerings, Costco introduced the Costco Auto Program 20 years ago, a service which referred potential new vehicle buyers with . The idea behind the program was to match buyers with specific automobiles that were sitting on dealer lots and take all haggling and negotiating out of the purchasing process. Most of the vehicles sold are priced under dealer invoice, and include all applicable rebates and incentives. Over 2,000 dealerships in the United States participate in the program.
Costco operates on a membership basis, meaning that in order to enjoy lower pricing on bulk merchandise and automotive services a yearly fee must be paid. In order to continue to attract customers and get them to pay their membership dues, Costco has sought to constantly refine the advantages of their membership to make it as appealing as possible. Hoping to gain an edge on the competition while simultaneously increase their profits, Costco announced in April the next major step in their Auto Programs' evolution: expansion to include .
How will it work? The plan, which has been tested for the past 2 years in Arizona, California and Colorado is very similar to the new vehicle program. Instead of using the MSRP as a starting point, certified used vehicles are priced according the lowest online price advertised by each participating dealer. Costco members are then offered the chance to purchase these vehicles at an even lower price. Some dealers may instead elect to participate in a secondary pricing structure which is designed to offer vehicles at a cost that is halfway between their wholesale and retail value according to Kelley Blue Book appraisal.
It is clear to see why buyers would take advantage of such a generous and apparently money-saving program, but why do dealers chose to participate in Costco's referral system that aims to drive prices of used and new cars as low as possible? Simply put - because it works. Costco boasts 41 million members, and its new car program has sent approximately 700,000 referrals to partnered dealerships each year. Of those potential car buyers, just over 40 percent actually end up driving home in a new vehicle.
This impressive conversion rate is a boon to sellers struggling to move inventory, especially given the state of the current economy. With used car sales, and especially certified used car sales attracting much greater amounts of attention from consumers looking to save as much money as they can while fighting off the effects of the recession, it seems only natural that Costco expand their Auto Program in this direction. The plan is to have all 406 Costco stores offering referrals by January of 2010 at the latest.
The decision by Costco to move directly into will undoubtedly have an impact on both online classified and auction sites as well as traditional used car dealerships. With such an impressive sales conversion rate and equally remarkable pricing, Costco's program appears to be a win-win situation for both buyers and dealers.