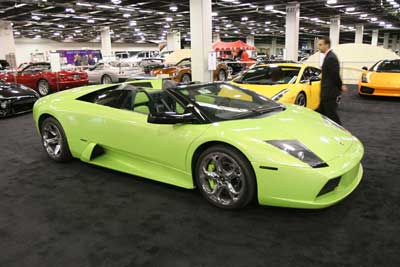 Whether custom, exotic, old, new or the latest concept, every auto show is filled with cars that enthusiasts love to ogle. This year's California International Auto Show was filled with exotics that were ignored by the media searching for the latest headline grabbing vehicle debut, and since these dream machines deserve some of the limelight, we've assembled a visual feast of the cars that didn't make the front page. The 2006 Lamborghini Murcielago Roadster has to be one of the sexiest topless exotics.
Aston Martin DB9
The 2006 Aston Martin DB9 not only looks fantastic but easily takes its place among the ranks of the exotics with its 450-horsepower V-12 engine.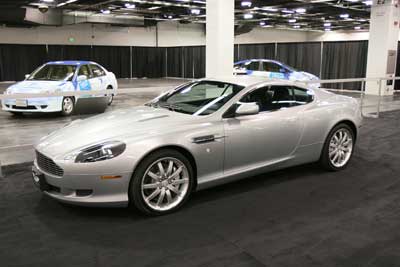 Chevrolet Aveo
Yeah, we're joking. A Chevy Aveo is about as far from cool as stonewashed denim. Still, this custom one-off really caught our eye.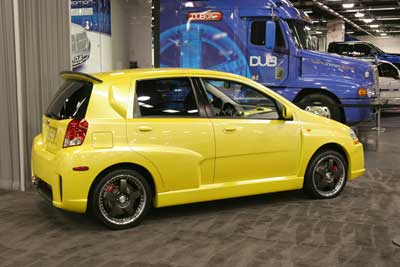 Chrysler 300 Convertible
Buried in the basement of the Anaheim Convention Center were these two custom convertible Chrysler 300C's. We hope Chrysler is already hard at work developing its own version.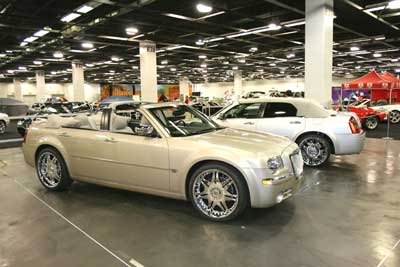 '66 Dodge Charger
Even a car from the 60's can draw a crowd at a modern day car event, as did this classic 1966 Dodge Charger Hemi.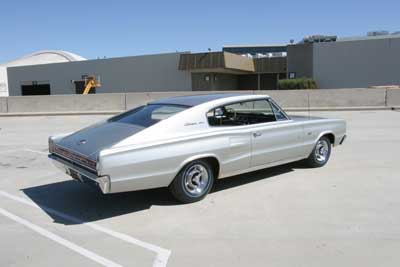 Dodge Magnum Panel Wagon
The 2006 Dodge Magnum seems to take a step back in time thanks to this custom job's panel wagon appearance, yet it retains its distinctive modern profile.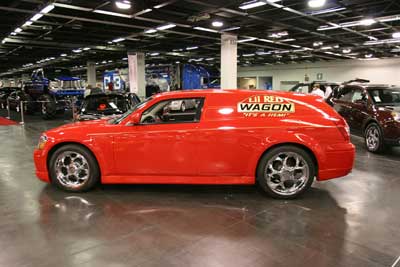 Dodge Viper
From any angle the 2006 Dodge Viper has an ominous presence.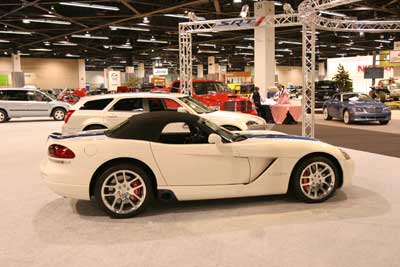 Ford GT Heritage Edition
This 2006 Ford GT wears the orange and aqua colors of the last LeMans-winning car from 1969, which was sponsored by JW Automotive/American Gulf Oil.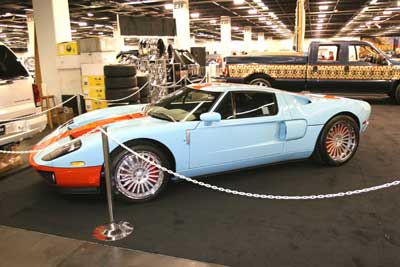 Hummer H2 SUT
"Made for Barbie" was the theme of this Hummer H2 SUT. Hot pink with the "Barbie" name ghosted into the paint, only a bubbleheaded blonde would dare to be seen driving this billboard.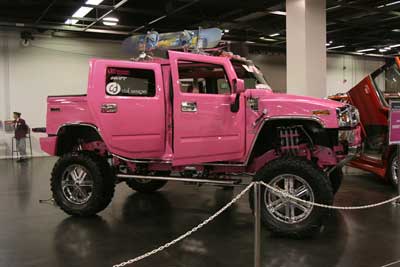 Lamborghini Gallardo
This "entry-level" 2006 Lamborghini Gallardo is powered by a V-10 packing a whopping 493 horsepower.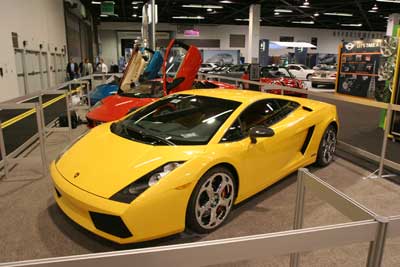 Lamborghini Murcielago
The 2006 Lamborghini Murcielago is a car that looks good in any color, and there were plenty of wild colors on display in Anaheim.