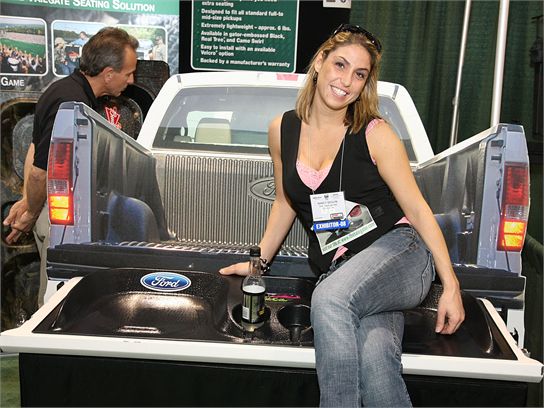 The TaleGator is what we call a "Why didn't I think of that" automotive accessory, and amazingly, TaleGator claims it is the only product of its kind on the market. With two air-cushion seats and two cupholders molded into a design that fits perfectly on any tailgate, the TaleGator is perfect for football parking lot-barbeques, fishing off the side of bridges, and pulling the kids in inner-tubes behind the Silverado when it snows. $74.50, more at www.thetalegatorstore.com.
Photo Credit: MyRide Staff
Page 2
Say you have your car on display at a show (like the 2008 SEMA show). At the push of a button next to the steering wheel, a screen over your license plate immediately becomes opaque, preventing any show goers from getting your personal information. Or that's how the manufacturer's legal department tells it. We all know this isn't for hiding a license plate from crowds at shows -- more like speed cameras and bank parking lot security. Either way, this is really cool technology. $500, more at www.tricplate.com.
Photo Credit: MyRide Staff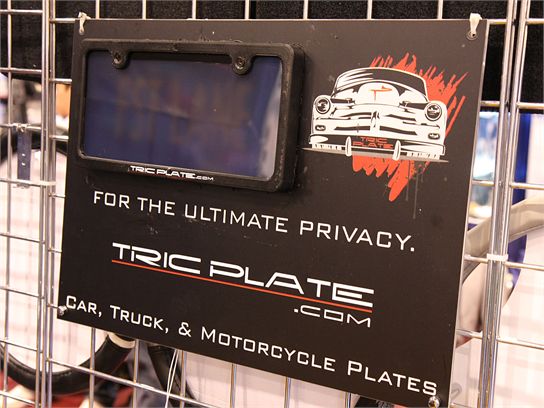 Page 3
This isn't quite a car accessory, but we thought it was a novel use of Bluetooth, and many car owners have motorcycles too. The system allows for rider to rider communication, streaming music, and the transmission of directions from a GPS unit directly into the rider's ear. Of course it can be used for answering phone calls too, and the helmet includes a noise-canceling microphone. $399, more at www.vcansports.com/blinc.html.
Photo Credit: MyRide Staff
Page 4
The name "Airchime" sounds so polite, and totally belies the fact that this is the most obnoxious automotive accessory installation known to man: a freight train air horn. 
Photo Credit: MyRide Staff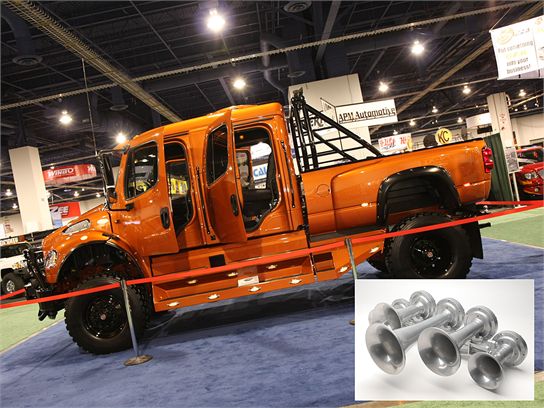 Page 5
Sometimes fuel-efficient driving has more to do with the driver than the vehicle. That is the idea behind the KIWI, which uses an array of vehicle inputs to actively coach drivers into becoming more fuel-efficient drivers. The more fuel efficient a driver you become, the higher the KIWI score you receive. The KIWI can evaluate trips based on fuel cost and fuel saved, and it offers 20 different lessons and challenges to help you actively achieve a high score. $299, more at www.plxkiwi.com.
Photo Credit: MyRide Staff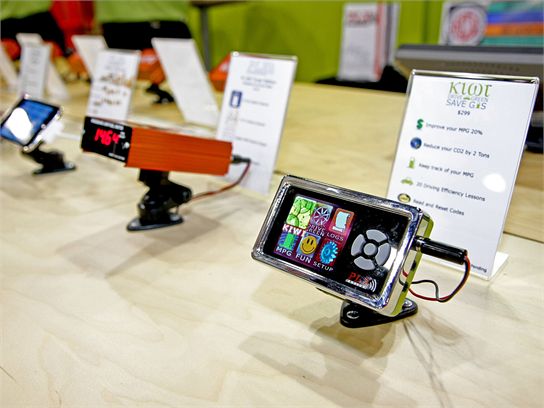 Page 6
Check out the best accessories, wheels, audio systems, custom cars and even green technology at the 2008 SEMA show!
Photo Credit: MyRide Staff