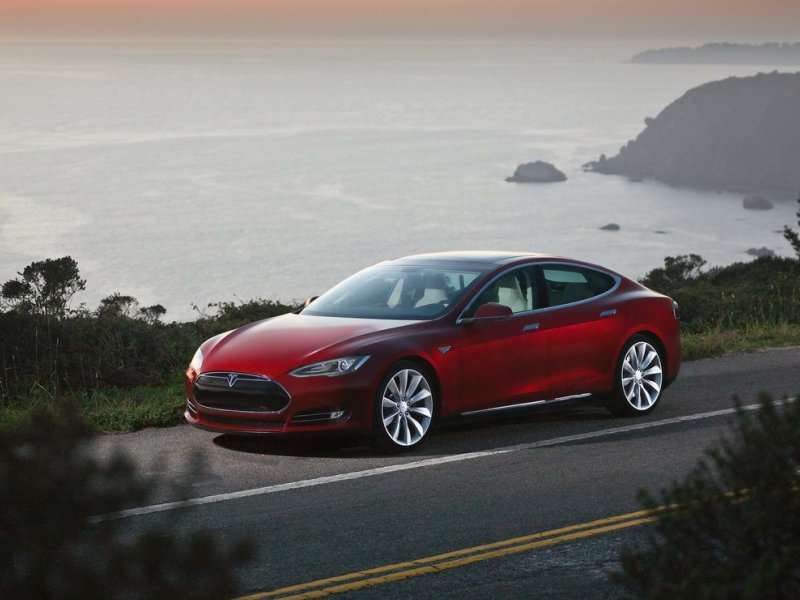 Consumer Reports announced their results of their brand perception survey, with Toyota, Ford, Honda, and Chevrolet leading the pack. The survey asks consumers to give their perception of automakers in seven different categories: quality, safety, performance, value, fuel economy, design/style and technology/innovation.
Toyota was the leader with a score of 145, followed by Ford's 120, Honda's 109, and Chevrolet's 105. The big surprise in the survey was Tesla Motors, which posted a 47 point gain to finish in fifth place.
"Tesla had a strong, very public year, with soaring stock prices, magazine awards, and exceptional crash-test performance. Innovation, performance, and sleek styling is clearly gaining attention and making a positive impression. By gaining points in several categories, Tesla was able to raise its overall score," Consumer Reports said.
In contrast to the top five, the bottom five were Land Rover, Maserati, Jaguar, Rolls-Royce, and Scion.
"The key word is 'perception'. Consumers are influenced by word of mouth, marketing, and hands-on experience. Often, perception can be a trailing indicator, reflecting years of good or bad performance in a category, and it can also be influenced by headlines in the media," said Jeff Bartlett, Consumer Reports' deputy automotive editor.