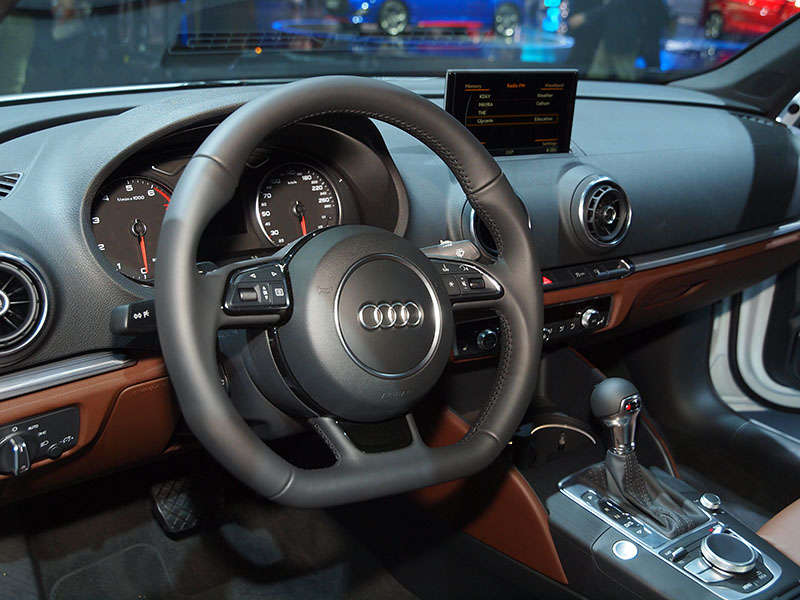 2015 audi a3 steering wheel
The four-rings brand will launch its 4G LTE connectivity service—Audi "connect"—with a trio of plans for the 2015 Audi A3 compact premium sedan, the A3's hi-po S3 variant and the new Q3 compact premium crossover. 
First off, the 2015 Audi A3 launched featuring dedicated data plans from AT&T, which is Audi's telephonic teammate for the 4G program. Here, drivers can choose from either a six-month plan, providing up to 5 gigabytes of data, or a 30-month/30-gigabyte term that is priced from $499.
Then, beginning October 1 of this year, owners will be able to add the 2015 Audi A3/S3/Q3 to an existing AT &T Mobile Share Value Plan. It's just like adding a new tablet to the plan, right down to the exact same $10-per-month pricing, and this allows the 2015 Audi A3 and friends to leverage owners' previously set data limits.
The other alternative, also debuting October 1, is designed for owners of the 2015 Audi A3 et al. who want more flexibility than offered by those two long-range plans but don't have a pre-existing Mobile Share Value account. For those customers, this plan will offer a flat rate of $20 per month with a 1-gigabyte monthly data ceiling.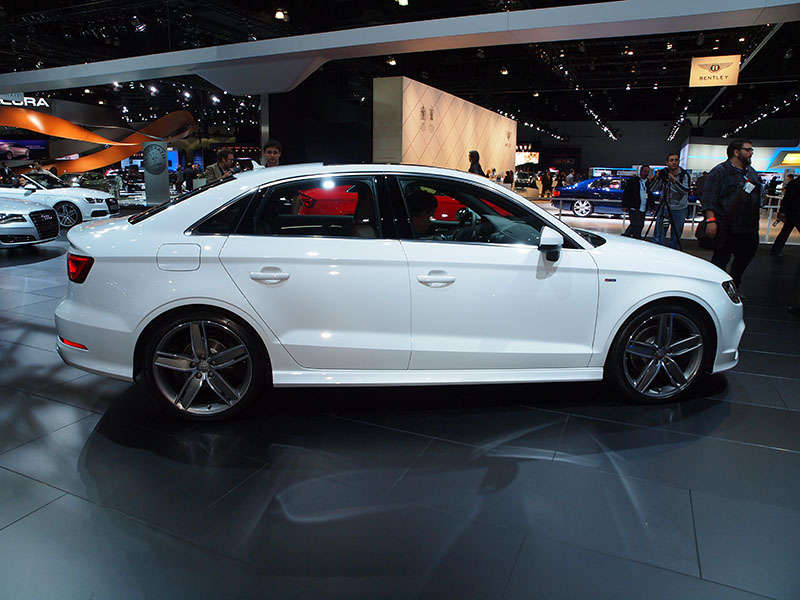 For those unfamiliar with the latest Audi compact product offerings, here's a quick reminder:
The 2015 Audi A3 brings the four-rings luxury portfolio to the compact sedan segment, offering amenities like full LED headlamps, Bang & Olufsen audio, MMI navigation with voice control and hand-writing recognition, and a panoramic sunroof.
The S3 provides a massive jolt of performance to the 2015 Audi A3, starting with a standard 292-hp turbocharged engine and sophisticated "quattro" all-wheel drive.
Brand-new to the lineup, the Q3 takes the same approach to compact luxury and performance as the 2015 Audi A3, but wraps it in versatile crossover-style packaging.