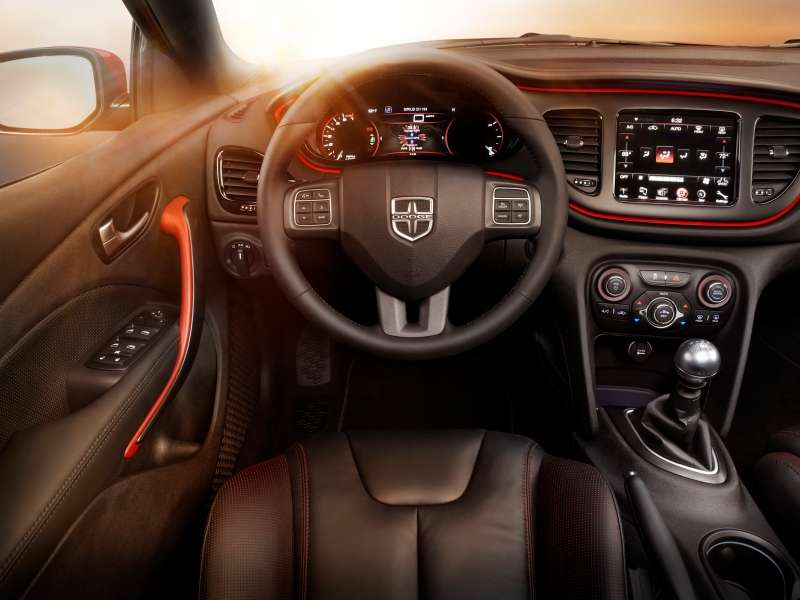 With connectivity systems now a staple of the auto industry, Connected World magazine is showcasing the state of the art at this year's Chicago Auto Show, where the publication also presented its Connected Car of the Year Awards. (FYI: The show remains open through February 17.)
Frankly, the criteria here were a bit vague, with Peggy Smedley, editorial director of Connected World, saying that:  "We are pleased to recognize the best that in-vehicle technology has to offer in infotainment, convenience, safety and green technologies. As the industry continues to improve through technology, the real beneficiaries will be all the buyers of automobiles."
The awards claim to put an emphasis on "all" by including entries across a fairly wide pricing spectrum, starting with the 2014 Dodge Dart. Chrysler Group's next-gen compact continues to struggle for sales in an exceedingly competitive segment, but its top-level Uconnect system earned it the trophy in the "Small Car" class, thanks in part to the setup's large 8.4-inch touchscreen.
On the other hand, that nod to affordability was just about the only one from the Connected World judges. For example, they went for a premium pick in the "Midsize Car" category, choosing the 2014 Infiniti Q50. The new Q already has a strong reputation as a tech leader because of its award-winning steer-by-wire system, and now builds on that rep with this latest recognition for Infiniti InTouch.
Then came three more relatively pricey selections: The "Luxury Car" winner was the 2014 BMW 5 Series, honored for the automaker's ConnectedDrive Services that can be controlled via touch, voice and tablet-style gestural commands. The publication further singled out the car's ability to leverage non-auto technologies like Siri Eyes Free and Samsung S Voice. The redesigned 2014 Mercedes-Benz S-Class was the "Ultra-Luxury" leader, enhanced by both the "mbrace2" connectivity system and the car's Intelligent Drive technology. And capturing the Connected Car Award in the "Green" segment was the Tesla Model S, because, well, it's the Tesla Model S. It's not, however, exactly an affordable choice.
A mainstream choice was recognized in the "Truck" class, where the 2014 Ford F-150 reigned supreme with its SYNC with MyFord Touch technology.
It would have helped matters if there were segments for crossovers/SUVs, but Connected World explained that: "SUVs were not evaluated for this year's awards, ironically comparable features and technologies are available in an SUV form under the same family of vehicles for each of this year's winners."