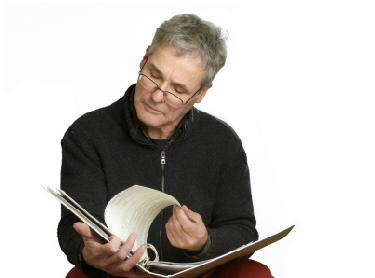 Not many vehicles can claim to have created an entirely new class of automobile, but that doesn't stop car companies from trying to produce them. When BMW introduced the X5 in 1999, they decided to call it a 'sports activity vehicle' instead of an SUV, partly to retain some of their performance credibility and partly to distance themselves from their competition in the market.
Now in its second generation, the 2009 BMW X5 is still unique in many ways when compared against other sport-utility vehicles. While heavy, the vehicle's chassis design and intricate suspension geometry allow it to feel amazingly nimble for its size. Somewhat low to the ground, the X5 is meant more for on-road antics than trail-riding glory, a fact which is accentuated by its use of an all-wheel drive system in place of a true 4x4 driveline. However, not only will those hours spent on the pavement be filled with smiles thanks to its pleasant driving dynamics, but they will also be practical as well - the X5 can haul up to 7 passengers and a reasonable although not excessive amount of cargo.
Underneath the hood, the 2009 BMW X5 reveals three possible engine choices meant to excite speed-hungry drivers. The base model features a 3.0 liter inline 6-cylinder engine capable of producing 260 horsepower and 225 lb-ft of torque, while the next step up is a turbodiesel motor with the same displacement and number of cylinders that boasts an additional 5 horsepower and an extra 200 lb-ft of torque. The monster of the group in terms of overall performance is a 4.8 liter V8 engine that generates 350 horsepower and 350 lb-ft of torque. The only transmission available for any of these power plants is a responsive 6-speed automatic.
The 2009 BMW X5 might be the first choice for many seeking to purchase an SUV that drives like a sports sedan, but it is far from the only option out there. There are several pretenders to the 'sports activity' throne, and this article talks about four other not-quite trucks that you should make an effort to drive before deciding to park an X5 in your driveway.
The Mercedes-Benz M-Class was the luxury crossover SUV that kicked off the flurry of excitement that grew up around these vehicles at the end of the 1990's. The 2009 Mercedes-Benz M-Class continues to offer an excellent blend of utility, comfort and surprisingly good road manners. One of the primary differences between the M-Class and the X5 is that not only can it be ordered in a two-wheel drive edition, but it actually offers a fairly good approximation of an off-road vehicle when all-wheel drive is specified. This is thanks to a two-mode transfer case for its all-wheel drive system and a number of different electronic aides to help prevent drivers from getting stuck in the mud. While few M-Class owners are likely to ever take their SUV into the deep woods for a little rock-climbing action, it is important to note that the option is there. The M-Class does give up passenger room when compared to the X5, however, only seating up to 5 occupants and not offering a third row of accommodations.
Engine options for the 2009 Mercedes-Benz M-Class are quite broad. Like the X5, a turbodiesel engine is available, a 3.0 liter, 6-cylinder unit that is capable of producing 210 horsepower and 398 lb-ft of torque. The base M-Class features a 3.5 liter V6 good for 268 horsepower and 258 lb-ft of torque, while the upscale ML550 features a 382 horsepower, 5.5 liter V8 engine that also puts out 391 lb-ft of torque. Speed demons can opt for the ML63 AMG, a special sport edition of the SUV that makes use of a 6.2 liter V8 rated at an astonishing 503 horsepower and 465 lb-ft of torque. All engines are mated to the same 7-speed automatic transmission.
With a classy appearance, range of powerful engines and an off-road ready suspension and all-wheel drive system, the 2009 Mercedes-Benz M-Class is a true challenger to the X5 in terms of all-around performance.
The 2009 Acura MDX differs from the X5 and the M-Class in that it accentuates luxury and comfort over pure acceleration and performance. The vehicle's design also prizes fuel economy, something which cannot be said of the V8-powered German designs. The MDX's egg-shaped look is typical of Japanese crossover SUV's, and it gives it a benign and friendly appearance that helps it to endear itself to families who aren't necessarily looking to stand out from the crowd when parked at soccer practice. The MDX can seat up to 7 passengers and is available exclusively with all-wheel drive. Able to tow up to 5,000 lbs, the MDX's handling is aided by an active damper system that helps it maintain its composure during cornering. Acura's SH-AWD torque management system enables the vehicle to remain planted with excellent grip no matter how sharp the curves might get, and the SUV feels very well balanced.
The 2009 Acura MDX offers a single engine choice, a 300 horsepower, 3.7 liter V6 that also produces 275 lb-ft of torque. While these numbers might be dwarfed by some of the larger-displacement engines available from other SUV's, the MDX still provides fairly spirited throttle response that should be enough to engage most drivers. A 5-speed automatic transmission also separates the MDX from the top tier of sporty SUV's.
It's not as quick or interesting to drive as the BMW X5, but for anyone looking for a step up from a minivan or standard SUV, the 2009 Acura MDX is a solid option. Drivers interested in a dynamically interesting driving experience need not apply, however.
With its aggressive looks and aerodynamically swept body work, the 2009 Infiniti FX almost looks as though it is traveling 100 miles per hour even when innocuously parked in front of the local 5-star restaurant. This first impression is backed up by the SUV's lineage - the platform underpinning the FX is derived directly from the Nissan 350Z sports car. This helps to make the vehicle a bundle of joy to pilot through twisted mountain roads or even around the track as its driving characteristics place it squarely in the same league as the BMW X5. Braking is excellent and while the rear-wheel drive FX can also be ordered in all-wheel drive trim, it too is best left to snowy or wet pavement when testing the limits of adhesion - no hill climbs or mud races should be attempted in this vehicle, which seats a maximum of five occupants.
In terms of power, the 2009 Infiniti FX is also quite impressive. The base 3.5 liter engine in the FX35 cranks out 303 horsepower and 262 lb-ft of torque, while the FX50 sees the installation of a 390 horsepower, 5.0 liter V8. With 369 lb-ft of torque on tap, this beast of an engine offers up the kind of acceleration and highway performance typically reserved exclusively for two-door sports coupes or high end European sedans. A 7-speed automatic transmission is mated to either engine and provides smooth and precise gear changes.
The 2009 Infiniti FX is a legitimate X5 challenger. In some ways it serves up a level of performance that the BMW can't touch, and while there are those who might prefer the German handling of the class leader, the FX has come a long way since its introduction to put European SUV builders on notice.
The newest addition to the wannabe-sport-sedan SUV world is the 2009 Audi Q7. The Q7 shares its basic design with the successful Porsche Cayenne and the somewhat less popular Volkswagen Touareg, although it is longer than either of those vehicles and is intended to accentuate luxury rather than performance. Capable of seating up to 7 passengers in certain configurations, the Q7's all-wheel drive system is not meant for anything more demanding than a dirt road or sudden snow squall, despite sharing heritage with the illustrious Quattro systems of old and featuring front and rear locking differentials. Handling is adequate but won't be lighting any fires in the hearts of true performance enthusiasts, and the Q7 finds itself squarely in the middle of the pack when it comes to driving experience.
Like the other two European SUV's discussed in this article, the 2009 Audi Q7 features the availability of a turbocharged diesel engine bearing 6 cylinders and displacing 3.0 liters. In the Audi it is rated at 221 horsepower and 406 lb-ft of torque. Two other motors are available, a 280 horsepower, 3.6 liter V6 good for 266 lb-ft of torque, and a 4.2 liter V8 that produces 350 horsepower and 325 lb-ft of torque. These somewhat conservative power numbers, while competitive, demonstrate that Audi isn't all that interested in battling it out for the title of the world's fastest SUV - a corporate edict no doubt issued by current title holder Porsche. Each motor is matched with a 6-speed automatic transmission.
The 2009 Audi Q7 is a perfectly good SUV that does everything quite well but doesn't particularly excel in any one area. It's no match for the X5 when the roads start to get interesting, but it doesn't embarrass itself in tight maneuvers and features a ride that is more compliant and settled than the BMW, making it a better choice for long family trips.