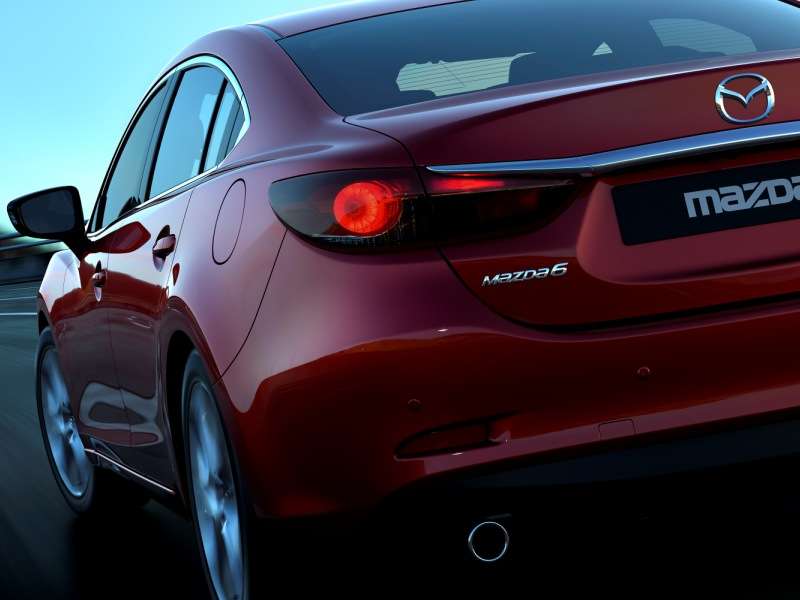 Although the production model seems to have hit a minor roadblock on its way to the U.S. marketplace, the race-ready 2014 Mazda Mazda6 clean-diesel is having no such challenges in the world of Grand-Am Road Racing. With drivers from two different teams combining their efforts, the squad of diesel-powered dynamos captured the final nine races of the 2013 season to help Mazda earn the Grand-Am GX class manufacturer's title. The only downside of that success was that with so many different Mazda drivers winning races, the brand couldn't add a driver's award to its trophy case. Instead, three Mazda drivers—Joel Miller, Tom Long and Sylvain Tremblay—tied for second-place in the driver's standings, followed directly by yet another Mazda racer, Tristan Nunez.
All were honored recently at the Grand-Am awards banquet in New York City, where folks also celebrated the final season of Grand Am competition; as readers may recall, the Grand-Am and American Le Mans Series haved joined to launch the United SportsCar Championship that kicks off next year.
Other highlights from the first season of racing for the 2014 Mazda Mazda6 diesel racecar include: 
Mazda earned the North American Endurance Championship (GX class).
Tom Long won the Sunoco Diamond Performance Award (most laps led) and Total Performance Lubricants Award (most pole positions).
Joel Miller was named Grand-Am Rookie of the Year by the Monticello Motorsports Club.
Said John Doonan, director of Motorsports for the company's North American Operations: "We are grateful to all of our partners…especially BOSCH, Castrol, Continental Tire, and VISIT FLORIDA who have supported our vision, fought through early challenges with us, and celebrated our nine race wins alongside us. We are already planning for a great 2014 season in the new TUDOR United SportsCar Championship."