In 20 years, Chrysler will have the best running wrecks on the road.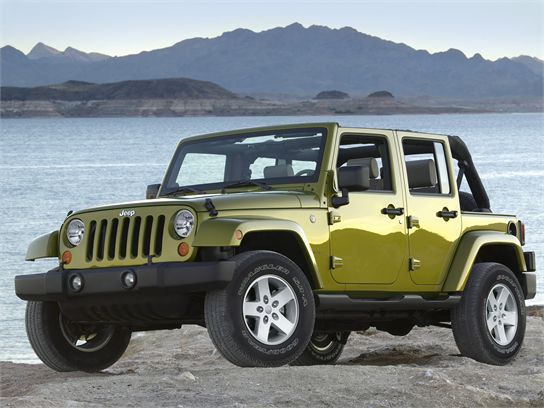 The joke tossed around when the two companies first merged:  "How do you pronounce Daimler-Chrysler?" "The Chrysler is silent." As the folks behind the Mercedes brand file for divorce from the hyphen that Dr. Z built, Chrysler has begun to make its voice heard loud and clear. From the success of the Jeep Wrangler Unlimited to a new lifetime powertrain warranty, Chrysler is finally making some positive headlines instead of negative ones for bringing us vehicles like the Patriot, Aspen and Compass.
By Vernon Heywood
Photo credit: Photographer
Page 2
Some manufacturers offer incentives to previous customers so they'll come in and buy again. But if you're Chrysler, who has publicly admitted that two of its 2007 models were a mistake (Sebring and Nitro), you have to pull out all the stops to turn heads because people aren't coming in to be first time customers…let alone return ones. Shoppers who never considered Chrysler may give the brand a chance whether they love the cars or not, for powertrain peace of mind.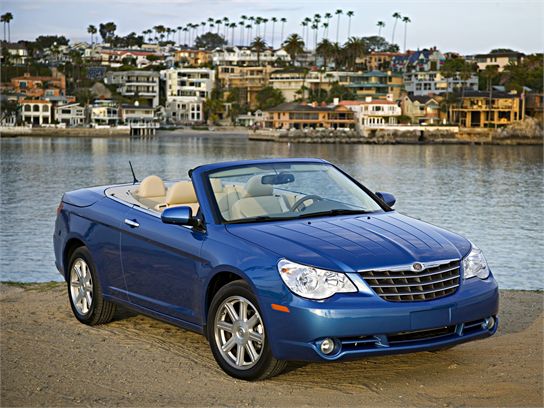 Page 3
A mega-warranty worked for Hyundai when its cars were notorious for quality issues and were anything but desirable. Ten year, 100,000 mile warranties were unheard of, but it got consumers to buy and now Kia offers the same, Suzuki a 7 year, 100,000 mile warranty and GM offers one for 5 years or 100,000 miles.. Now Hyundai's gunning for luxury brands like Lexus and Infiniti. If Chrysler survives what will surely be an increase in warranty claims as these vehicles age, it may survive long enough to build powertrains that actually run until the rest of the car falls apart around it, or win enough customers to return to standard warranties.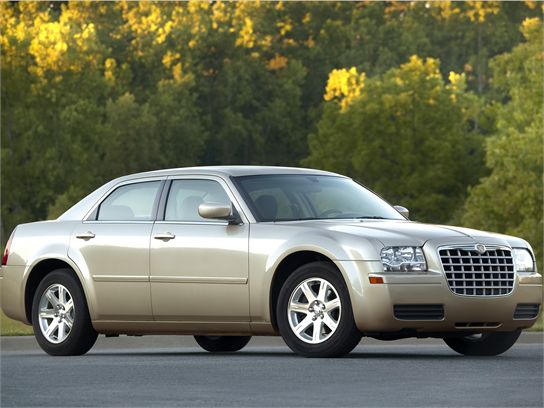 Page 4
A lifetime powertrain warranty could prove costly, but according to J.D. Power, people generally only hold on to their vehicles for 5.3 years, slightly longer than the average length of a car loan. Chrysler has restricted the warranty to the original buyer, meaning that it's not transferable. However, if the car is sold in the first three years, the automaker will still honor the standard three year 36,000 mile warranty for the new owner. If purchasers of Dodge, Jeep and Chrysler vehicles hold true to form, that means the automaker will actually only have to honor five year warranties.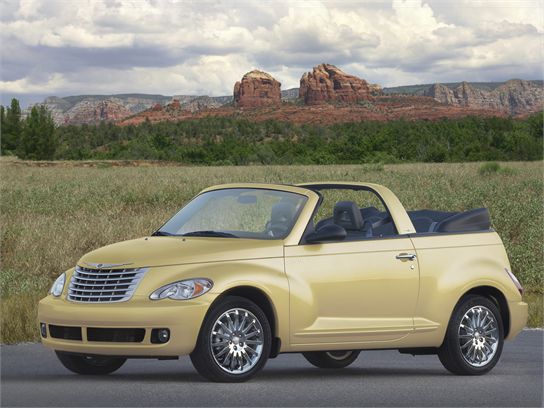 Page 5
There are a few buts and exceptions that Chrysler has saved for the fine print. You can forget about that SRT model, for example, it's not covered. To prevent a warranty claim nightmare, Chrysler has excluded most high performance, fleet, and commercially targeted vehicles including the Sprinter, Ram Chassis Cab and all diesel vehicles. This is understandable as most commercial vehicles experience significantly more wear and tear than their privately owned counterparts. To keep the warranty active, owners must have their vehicles undergo a free powertrain inspection once every five years.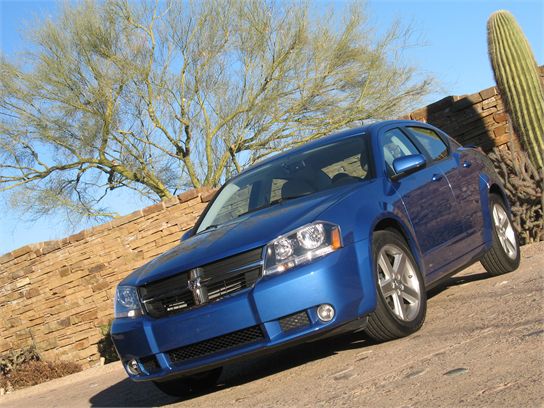 Page 6
As Chrysler reinvents itself as a private company under the supervision of Cerberus, it's looking for ways to market itself without actually paying customers to buy its vehicles. It's already been offering incentives and has even allowed dealers to convert overstocked 2006 models into used models after only one day of test driving. The manufacturer can't afford to give away much more, so the thought is by offering the lifetime warranty on the powertrain, they can avoid adding even more cash incentives and maybe even reduce some.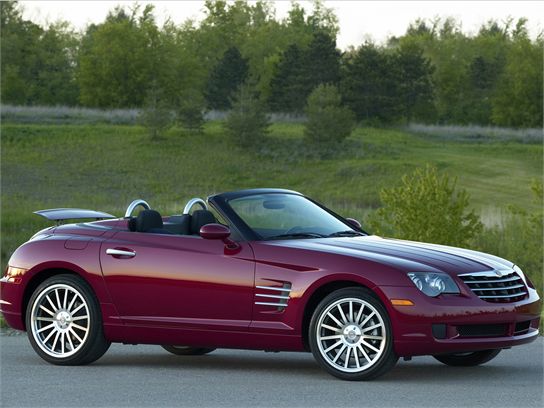 Page 7
Whether or not Chrysler vehicles are reliable is not nearly as important as people feeling confident that if something goes wrong, Chrysler will make it right. That warranty says that Chrysler is confident in its vehicles and you can be, too—a key factor to turning around the company's image where all three brands only scored two stars out of five in the 2007 J.D. Power's initial quality rating. Keep in mind that no manufacturer scored less than two. Now Chrysler customers know that no matter what has happened in the past, they don't have to worry about the future.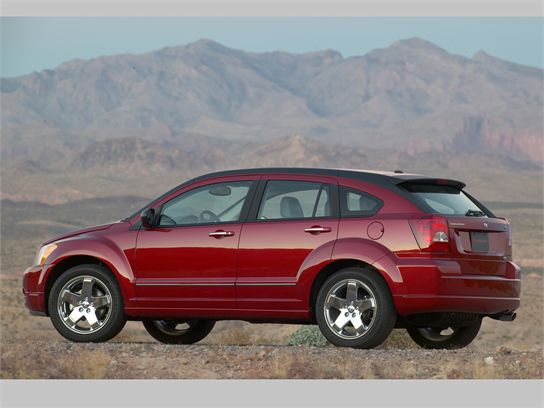 Page 8
Chrysler is best known for its Town & Country minivan, which is losing more ground to crossovers everyday. It's had success with the 300 and has rode the PT cruiser well into the sunset. The current Sebring redesign is an admitted flop, you can still buy a new 2006 Crossfire and the Pacifica and Aspen have gone largely unnoticed. There are rumors of a redesign for the PT Cruiser, and we have seen a concept Sebring with some improved sheet metal tweaks, but it looks like Chrysler's future is dependent on keeping the 300 and their minivans looking fresh.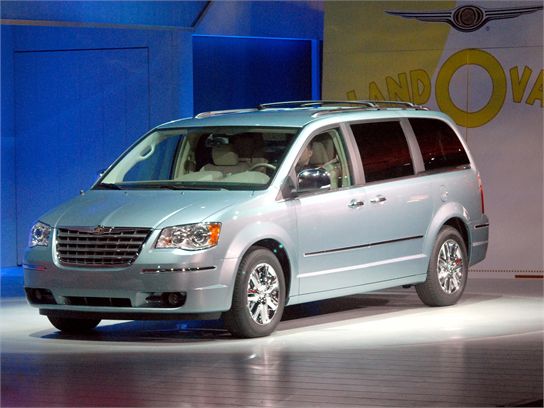 Page 9
The ram-horned division of Chrysler seems to be its powerhouse, literally. Hemi, SRT, Viper…if you are looking for muscle, you've come to the right place. But with rising gas prices and CAFE standards, how many more testosterone laden nameplates can Dodge sell before common sense tells the public enough is enough? Dodge is combating mileage fears with the Charger, Avenger and Caliber all with EPA estimates around 30mpg, and all three are selling fairly well. In addition to the building anticipation for the new Challenger, Dodge seems to have a future despite its noncompetitive pickup truck line.

Page 10
With the Patriot, Compass and Commander marring its name, look for the line to be cut back. Jeep needs to return to just building great SUVs. Hopefully, the Wrangler Unlimited's success reminded the manufacturer that Jeep isn't about how many different bulging boxes with wheels you can slap the Jeep emblem on, Jeep is an attitude. It's the Jeep image that people want, not just the name. Sticking to improving basics like the Grand Cherokee and the Liberty and offering 2WD models to those who only want the image will keep the name strong and avoid watering it down.