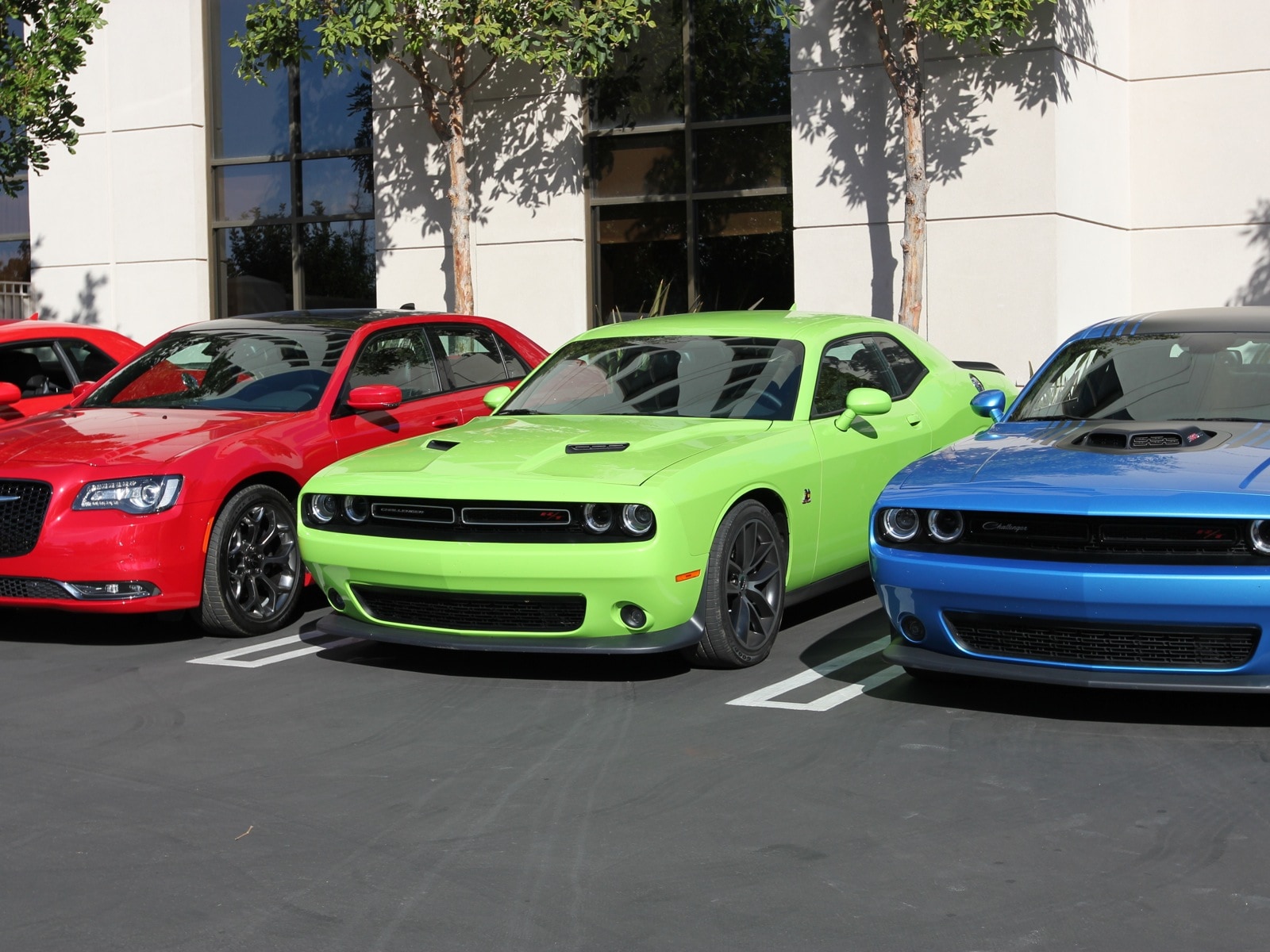 Dodge is not your typical car company, and the recent first drive for the 2015 Dodge Charger R/T 392 Scat Pack proved just that. Normally, an automaker will hold an elaborate event complete with a long drawn-out information session, a tightly regulated drive route and preplanned social activities that follow a rigorous schedule.
Most new product first drives are timed somewhere between a vehicle's launch and its primary marketing push, this is done to maximize the advertising impact and generate buzz about a new product. However, at the Doge event, we found ourselves in a parking lot surrounded by a sea of multicolored Mopar Machines, because the following day, nearly two thousand examples of Chrysler's LX platform were going to be hanging out down the road in an even bigger parking lot for the 10th annual Spring Festival of LXs.
For the 2015 Dodge Charger R/T 392 Scat Pack first drive, our only instructions were to arrive at a hotel no later than 10:30 AM. The automaker paired 11 media outlets with 11 Mopar machines. We would first drive a short distance to lunch, stop for a quick chat with some SRT engineers before switching cars, head to the top of Lake Elsinore, switch cars again, and then head back to the hotel. With such an ambitious route planned through Southern California traffic on a Friday afternoon, it's no wonder we were told to be on time.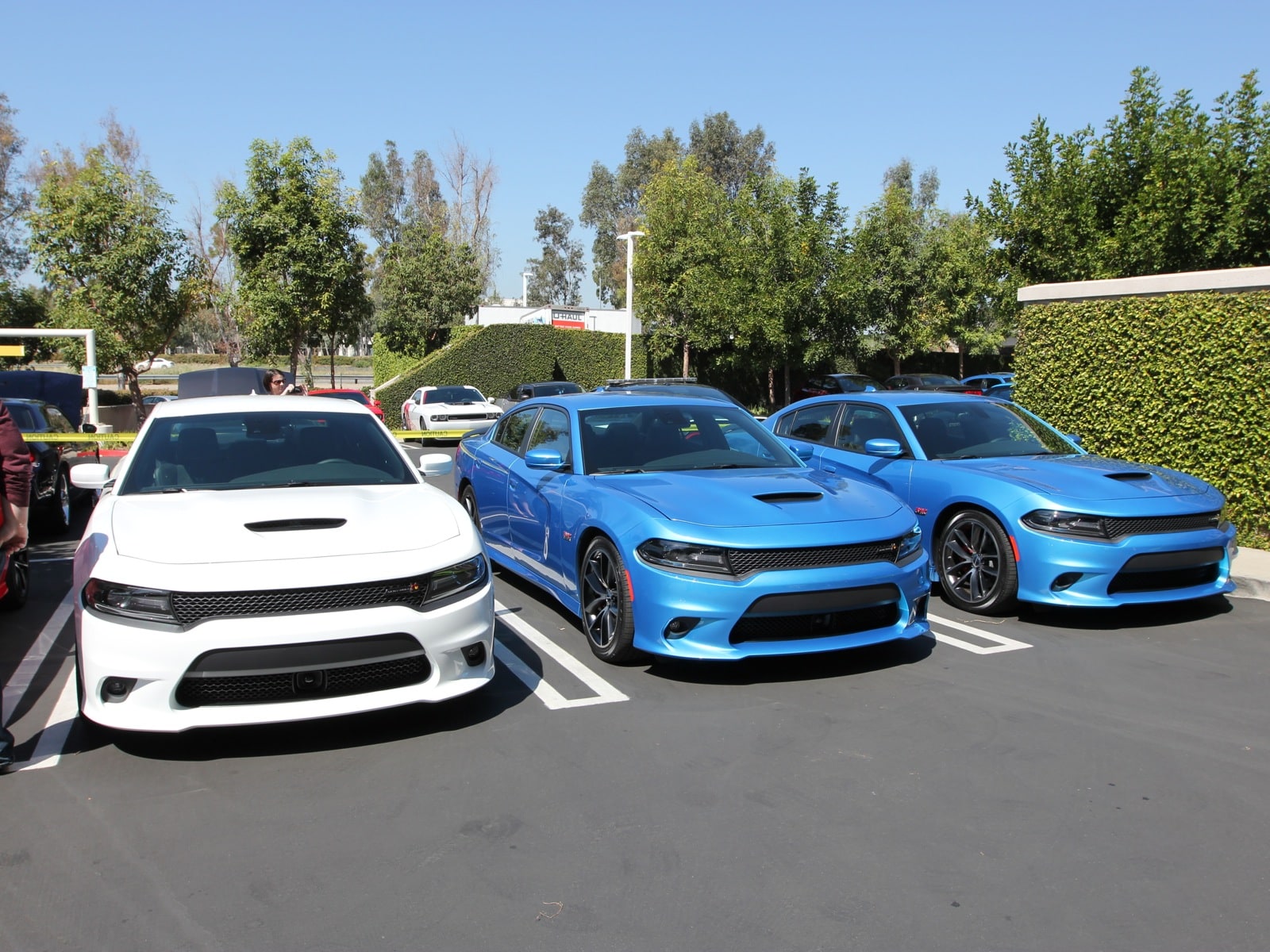 At lunch, the head of Chrysler Design, Brandon Faurote, told us that his favorite part of the restyled 2015 Chrysler 300 is the front grille. According to the Design Chief, the piece does a great job of accentuating the sedan's bold styling and reminds him of the original 300 HP version back in 1955, as well as the relaunched 300 from 2005.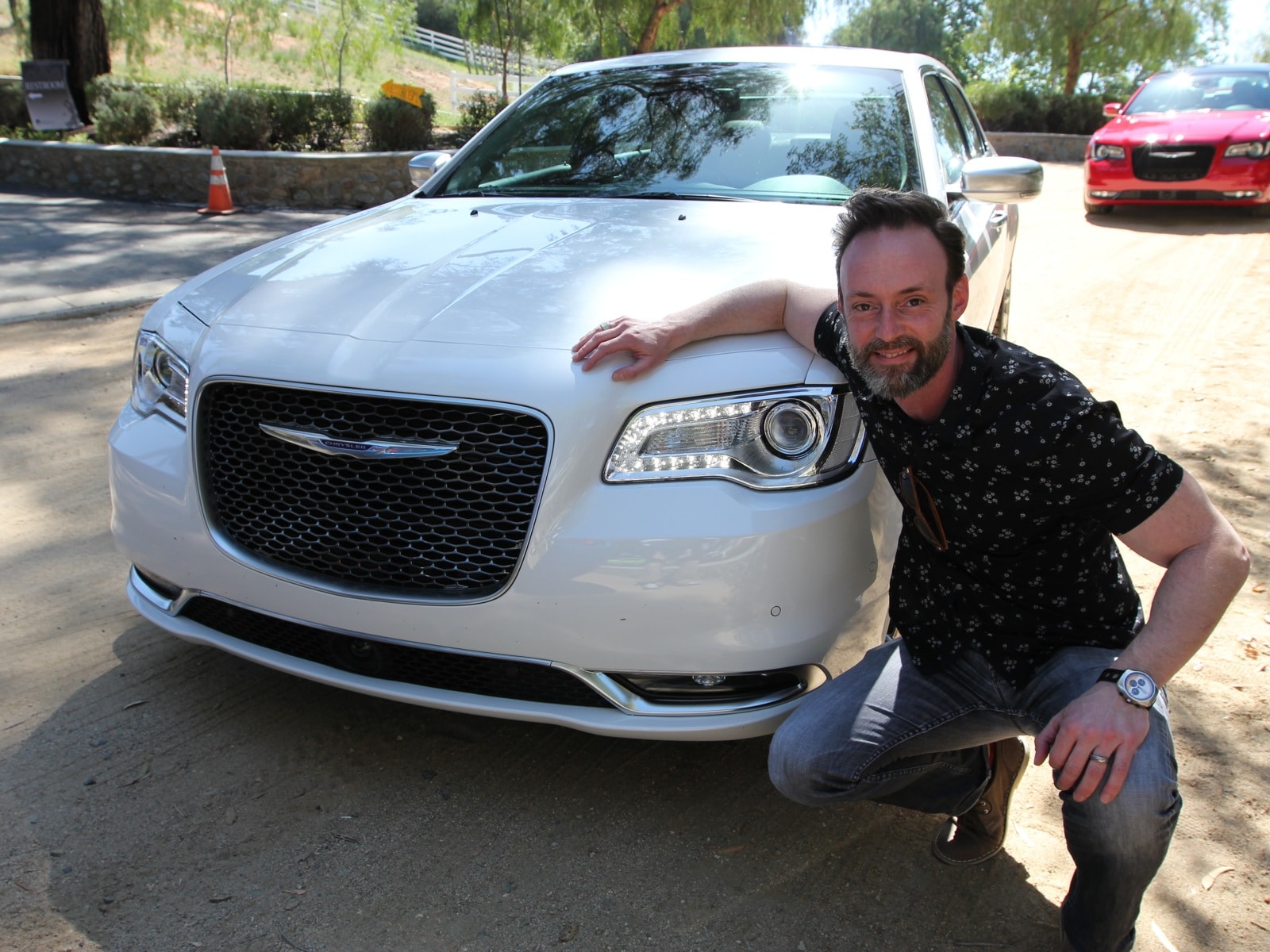 On the other hand, we happen to like the 2015 Dodge Challenger R/T Scat Pack's long lines. The throwback styling makes the modern Challenger look like it could have been one of the original Super Bee muscle cars back in 1968.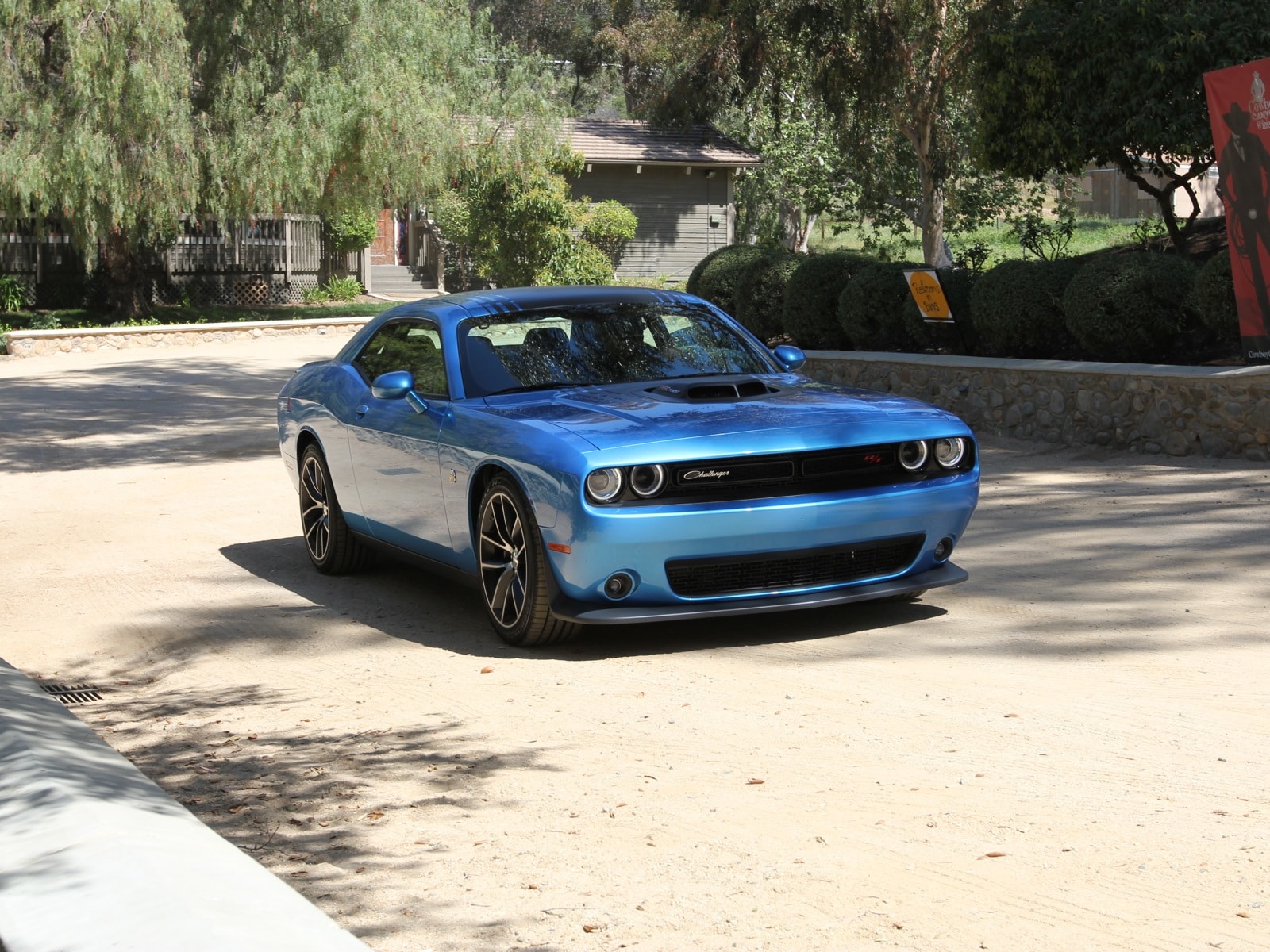 See what we mean? (Cue the God Bless America soundtrack.)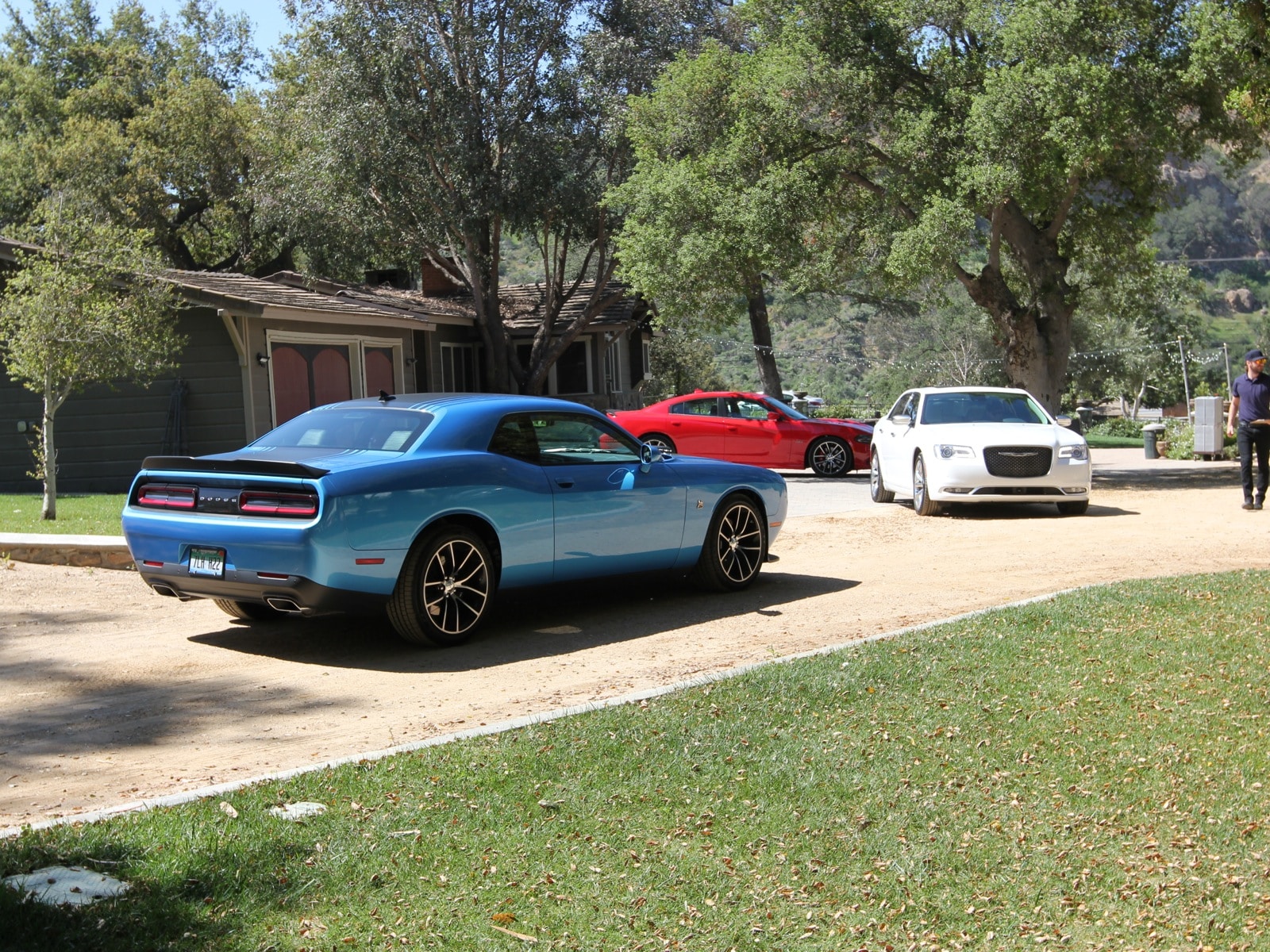 The functional Shaker hood not only adds a ton of nostalgia to the 2015 Challenger's 392 Hemispherical V8, but at speed, the Shaker serves as a constant source of cool fresh air, something that makes muscle car motors very happy.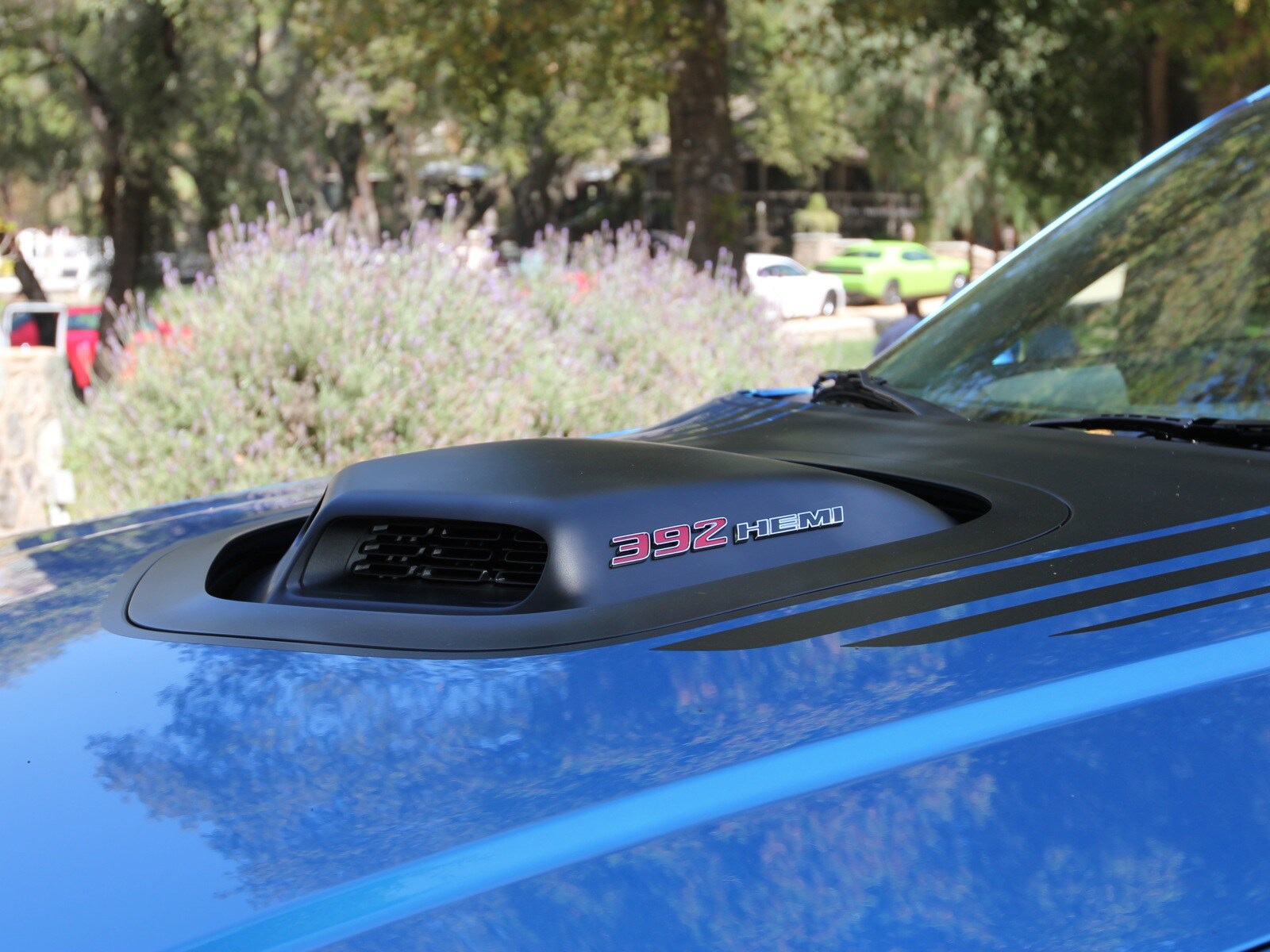 Adding a bit of muscle car nostalgia to the Charger are the vintage looking "Rapid/Transit" badges.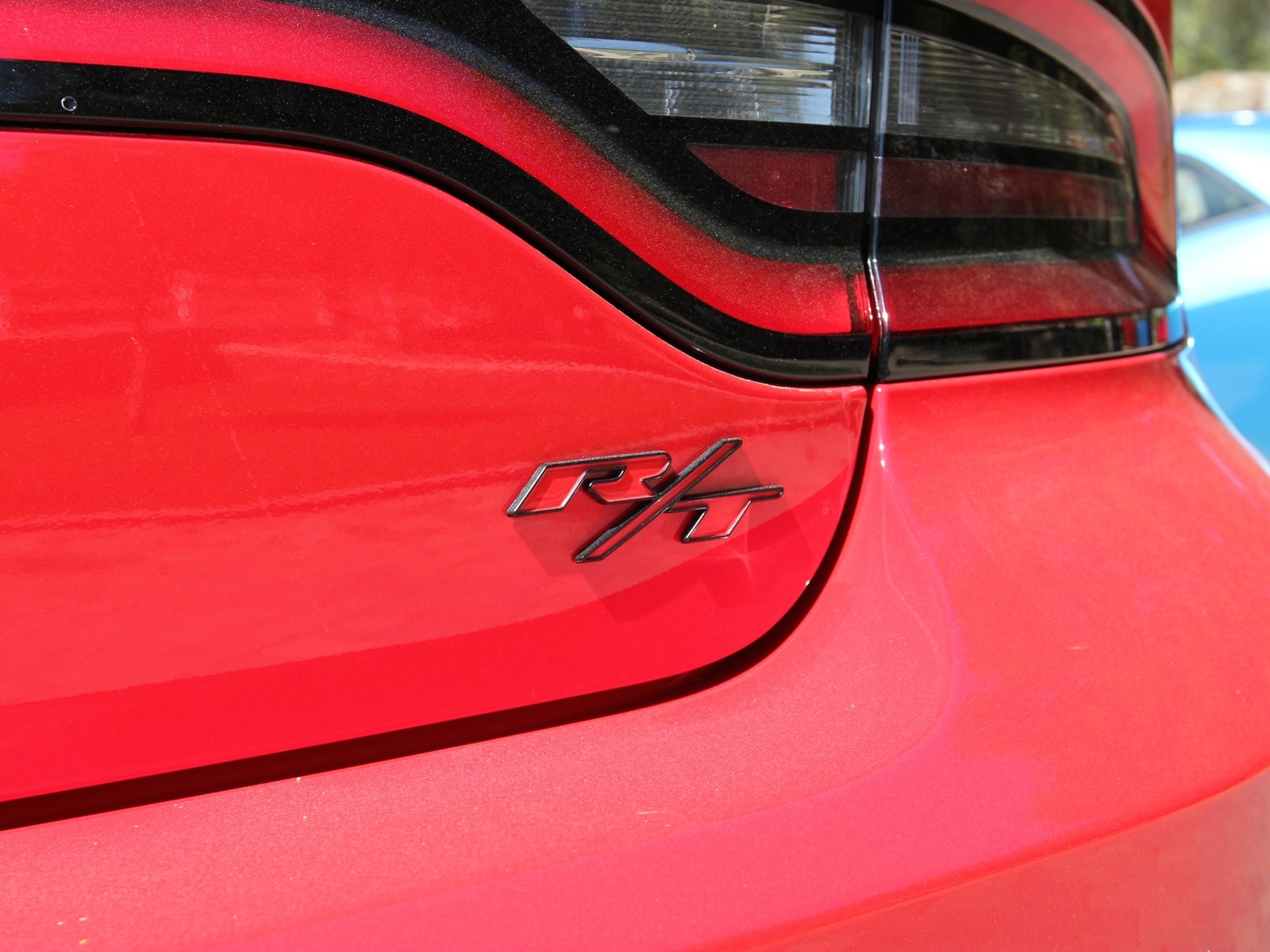 The Charger Scat Pack drops the traditional Dodge crossbar grill in favor of this modern mesh design, complete with a 21st century version of the overactive Anthophila that is sure to sell more t-shirts than right priced muscle cars.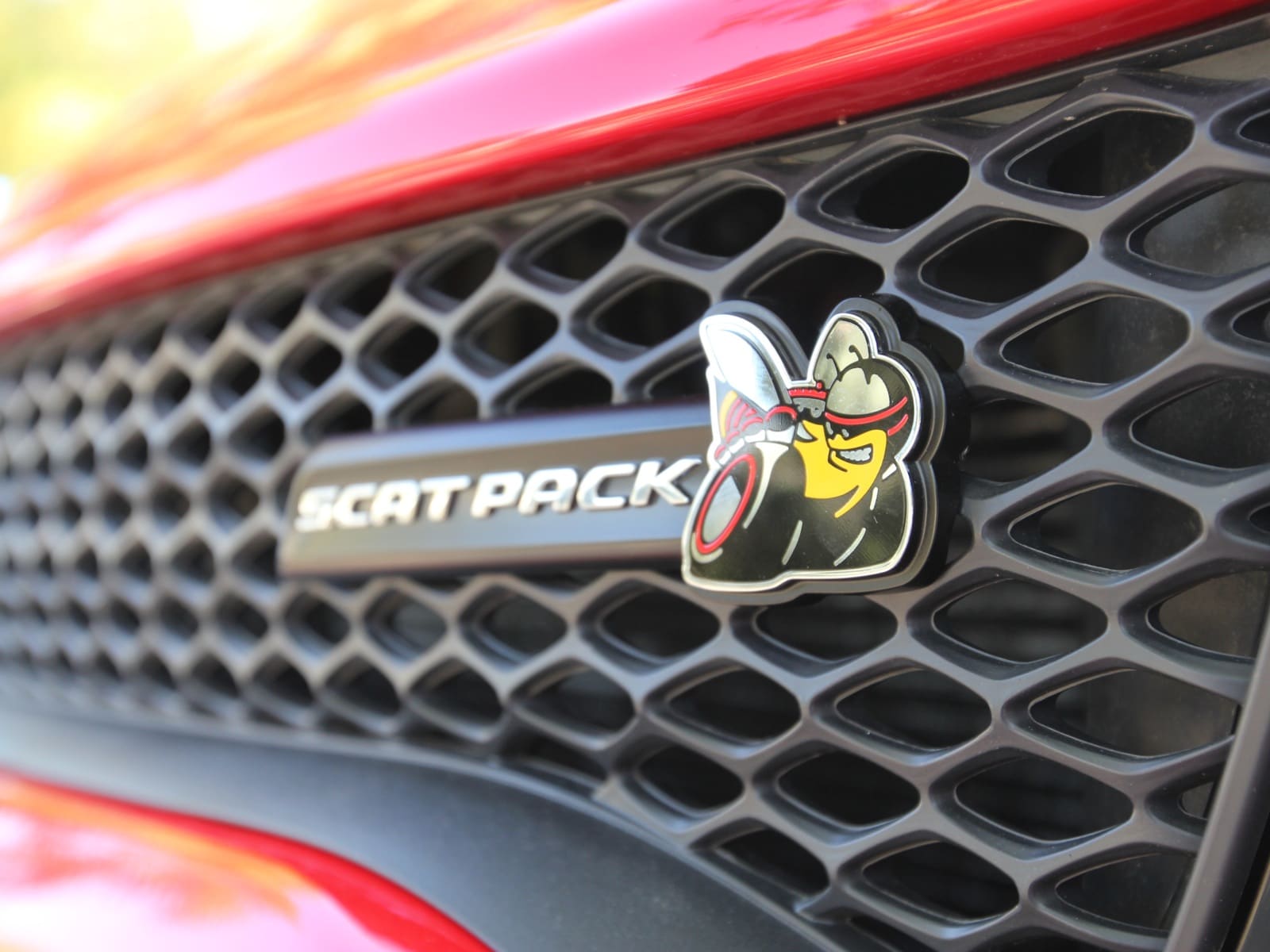 The 2015 Chrysler 300, on the other hand, is a beast of a completely different nature.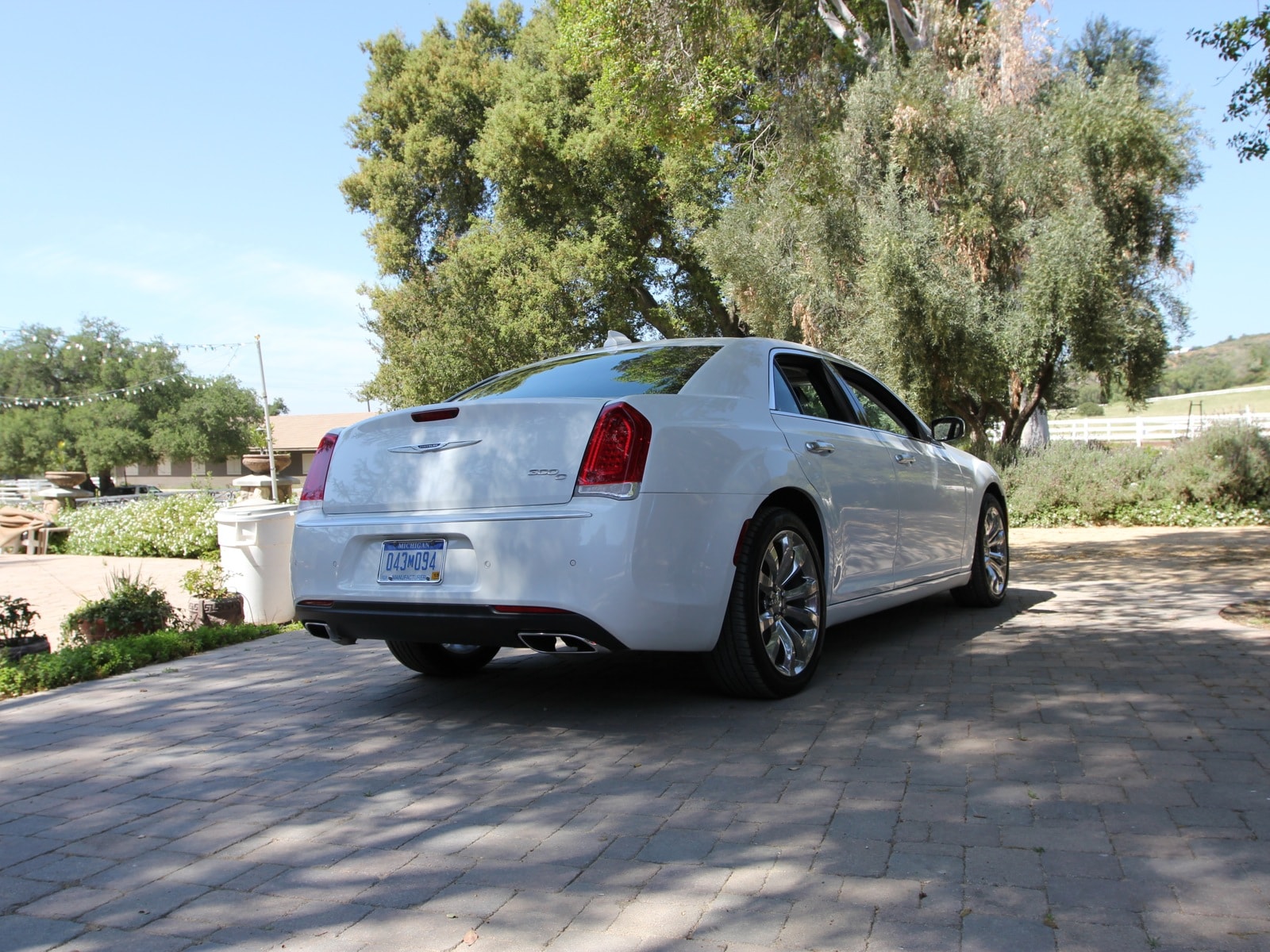 The interiors are nicer than ever. The 2015 Chrysler 300 truly redefines how good the large American sedan can be.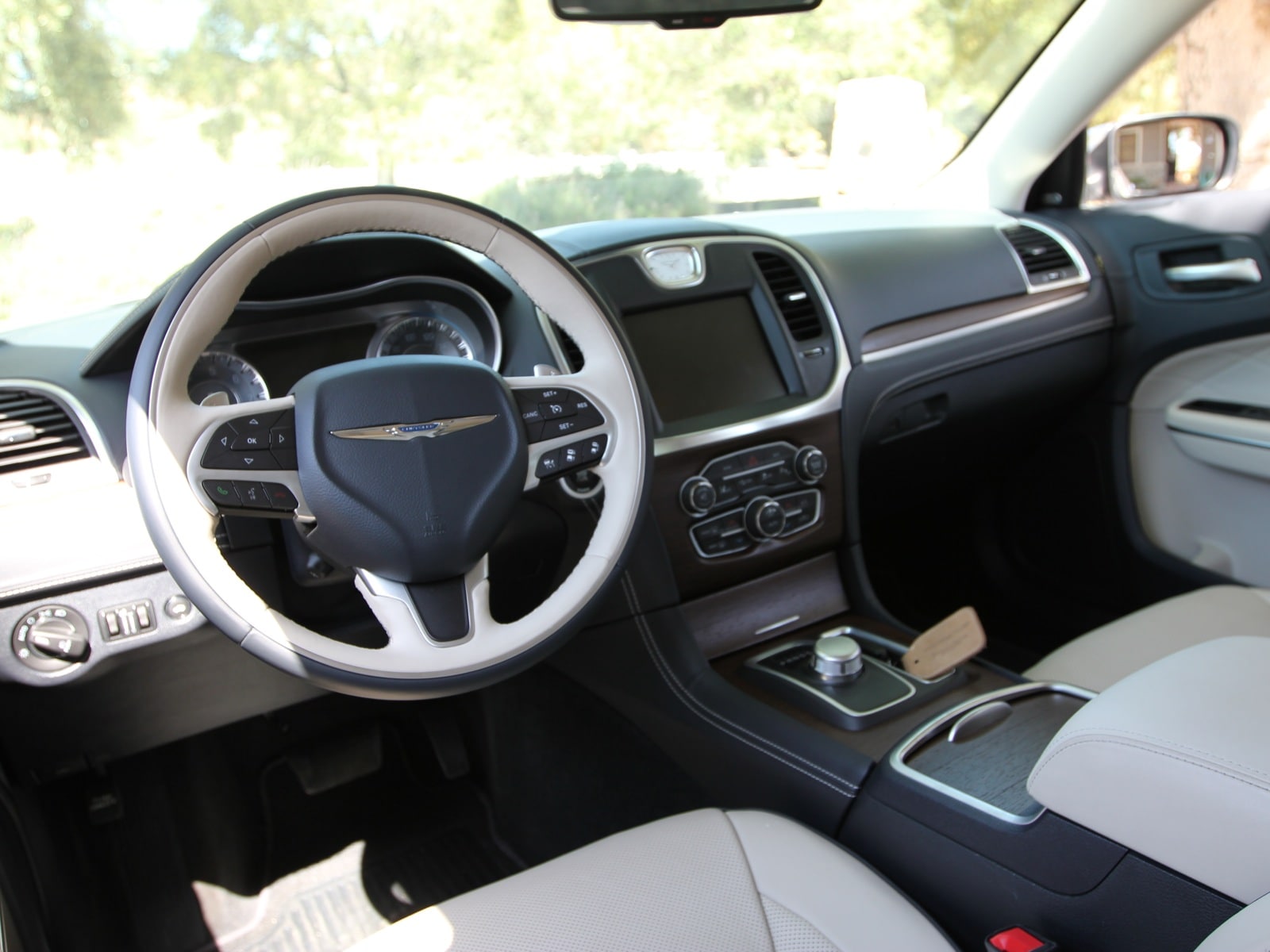 Even Joe Everybody will feel like Steven Somebody sitting in these quilted leather buckets.