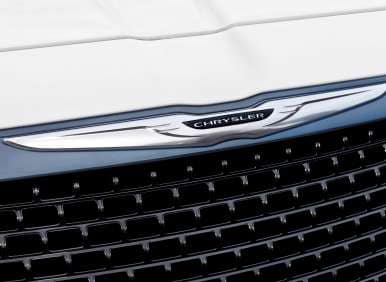 The market for certified pre-owned (CPO) vehicles continues to grow, and now, so will the brands available at local Chrysler Group dealerships: The company has launched a new program that will allow its dealers to certify and sell pre-owned products from rival automakers, complete with Chrysler Group warranty protection. The 5-year/60,000-mile Maximum Care Warranty will include complimentary towing and roadside assistance, too.
To qualify for the program, vehicles have to be from the 2008 model year or newer, with 48,000 miles or fewer.
"Today is a new chapter for certified pre-owned vehicles," said Eric Swanson, the head of Certified Pre-Owned Vehicles for the Chrysler Group. "Just because we didn't build the vehicle, doesn't mean we won't back it with a Chrysler Group warranty. Of course, we always want our customers to visit our dealers and purchase a new or certified pre-owned Chrysler Group model, but now we have given them another option to consider."
In addition, the Chrysler Group also believes the new Diversified Certified strategy will boost "conquest" sales of shoppers who may originally have had their eyes on rival brands. Attracting these buyers is a key to the Chrysler Group's long-term success, and the company now has the kind of lineup that can get the job done. Recently redesigned and all-new entries like the Jeep Grand Cherokee, Dodge Charger, Chrysler 300 and Chrysler 200 have all received both positive press and positive sales growth, and the soon-to-debut Dodge Dart will finally provide the automaker with a next-gen 40-mpg compact. Meanwhile, Ram sales continue to grow faster than those of any other full-size pickup, and even the Fiat 500 rang up its best sales month ever in February.
Speaking of Fiat, it will be the Chrysler Group's FIAT studios that launch the new CPO program, with the rest of the automaker's divisions slated to join the club during the next 60 days. And there's already at least one dealer giving the new strategy the ol' thumbs-up sign:
"Diversified Certified will give our used car team a great opportunity to bolster and sell our pre-owned inventory," said Gary Brown, owner of Brown's FIAT and Brown's Jeep Chrysler Dodge, both located in Patchogue N.Y. "We are really excited about it."