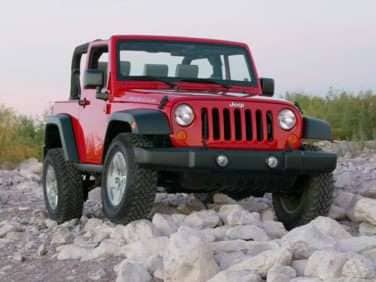 Remember the recent hubbub over the safety of the 1993-2004 Jeep Grand Cherokee and 2002-2007 Jeep Liberty? The National Highway Traffic Safety Administration (NHTSA) had asked the Chrysler Group to recall those vehicles, citing concerns about the integrity of their fuel tanks during a rear impact; however, the automaker declined, saying the two Jeeps were "among the safest vehicles of their era." (See Autobytel's article on the Jeep recall debate.)
Well, rather than face what would no doubt have been an ugly public battle with NHTSA, the automaker now has agreed to a "voluntary safety recall"—of some of the vehicles—according to Gualberto Ranieri, senior vice president for Corporate Communications for the Chrysler Group.
The Jeep Liberty models and the 1993-1998 Jeep Grand Cherokee will be recalled so that dealers can add trailer-hitch assemblies to currently un-hitched units to "better manage crash forces in low-speed impacts." Any relevant models that already have hitches will be inspected, with inadequate assemblies to be replaced if necessary. (Needless to say, Raineri expects only aftermarket hitches will need swapping, and Jeeps with factory-installed or Mopar hitch assemblies will be fine.)
Then, in a separate "customer satisfaction action," Chrysler will inspect 1999-2004 Jeep Grand Cherokees that have been fitted with aftermarket trailer hitches, again replacing assemblies where needed. However, the automaker also is telling owners of these specific models that, if their vehicles don't have hitches, or have been kitted out with factory-installed or Mopar hardware, they do not need to undergo the inspection process.
But regardless of model, Ranieri also reiterated that: "analysis of data confirms that these vehicles are not defective and are among the safest in the peer group."
"Chrysler Group regards safety as a paramount concern and does not compromise on the safety of our customers and their families," he added.