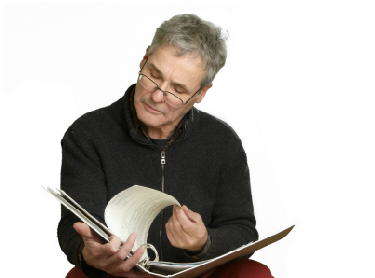 Ford Taurus Chevrolet Impala Hyundai Genesis
The Chrysler Group recently announced a new partnership between its Mopar parts and service division and both Magneti Marelli and Shell Lubricants, with the goal of positioning its dealers as full-line retail service and tire centers capable of providing comprehensive maintenance and repair to vehicles from rival automakers, including GM, Ford, Toyota, Honda, Nissan, Hyundai and Kia.
Further, according to Mopar President and CEO Pietro Gorlier, "our dealers will now be able to supply independent repair facilities with a full line of premium parts. With this unique collaboration, this move further positions Mopar as a leader in customer care.'
Magneti Marelli, a subsidiary of Fiat that is one of the industry's major component suppliers, will initially begin providing dealerships with brakes, shocks, and struts, and oil, air and fuel filters for competitive brands, and eventually make some 26 product lines and more than 3,000 different part numbers available to Chrysler Group dealers.
Shell Lubricants, a division of the well-known Shell Oil Company, will work with dealers to enhance their express-lane service business with both products and marketing support. In addition, Mopar is pushing to grow the proportion of dealers who offer express-lane service from roughly 26 percent of Chrysler's current total to 80 percent by 2014.
'It's important to note that competitive vehicles currently make up 25 percent of Mopar Express Lane traffic,' said Gorlier. 'Our new relationship with Magneti Marelli and Shell Lubricants will allow us to further serve this growing market."
Similarly, Mopar is working to expand the number of Chrysler dealerships that offer Saturday service hours. Currently, about 70 percent of the automaker's dealers open their service departments on Saturdays, and Mopar wants to increase this to 80 percent before the end of 2011. The division is setting a strong example, too, by significantly extending the hours of operation of its dealer-oriented technical-support center, which will now be available from 8 a.m. to midnight on weekdays and from 9 a.m. to 6 p.m. on Saturday.
And for Chrysler Group customers, the company's brand-specific customer-care hotlines get extended hours as well, expanding to now include Sunday from 9 a.m. to 5 p.m.
"Taking care of owners with competitive vehicles is the next frontier,' said Gorlier. 'For customers with competitive vehicles, Mopar's agreement with Magneti Marelli and Shell Lubricants effectively creates one-stop service shops at our Chrysler Group dealerships. And with the addition of 3,000 quality-tested parts, our dealership network will now have the ability to fully service customers who drive into our service lanes with competitive vehicles."
The Chrysler Group will begin implementing its service-oriented enhancements this month.